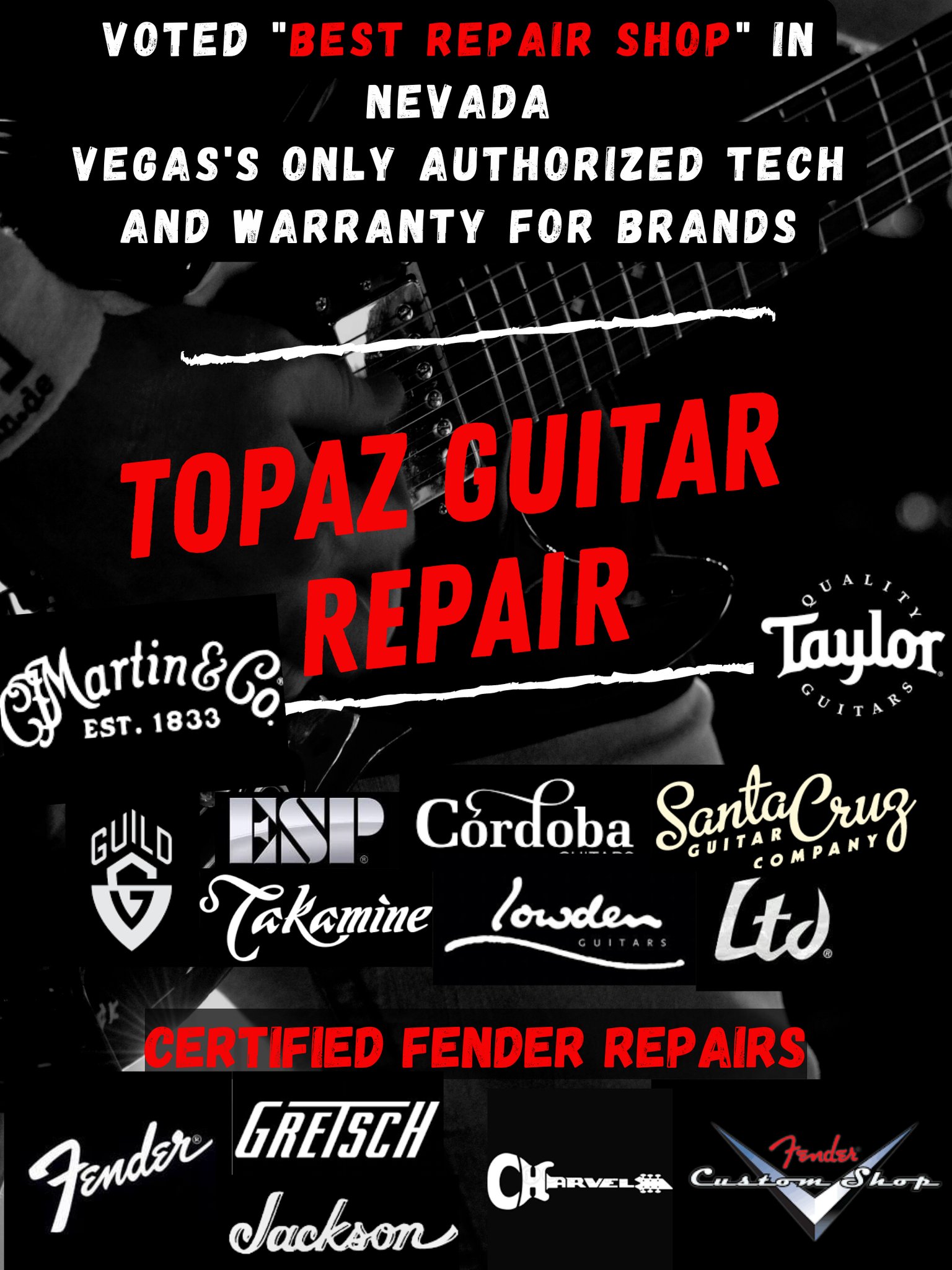 AWARDED NEVADAS "BEST REPAIR SHOP"- PRESTIGE AWARDS
Sin City's Premier Guitar and Instrument Repair Shop
*BY APPOINTMENT ONLY*
Nevada's Only Official Certified Guitar Technician & Warranty Center for Martin, Taylor, Guild, Corboda, Santa Cruz, Firk, ESP, LTD, Takamine, Furch & Lowden ( 1 of 3 Lowden Certified Techs in the United States and only Female Technician). Certified Technician for Fender, Fender Custom Shop, Charvel, Jackson, EVH & Squire
Touring acts in need of emergency repairs please call or text
415.497.7668 directly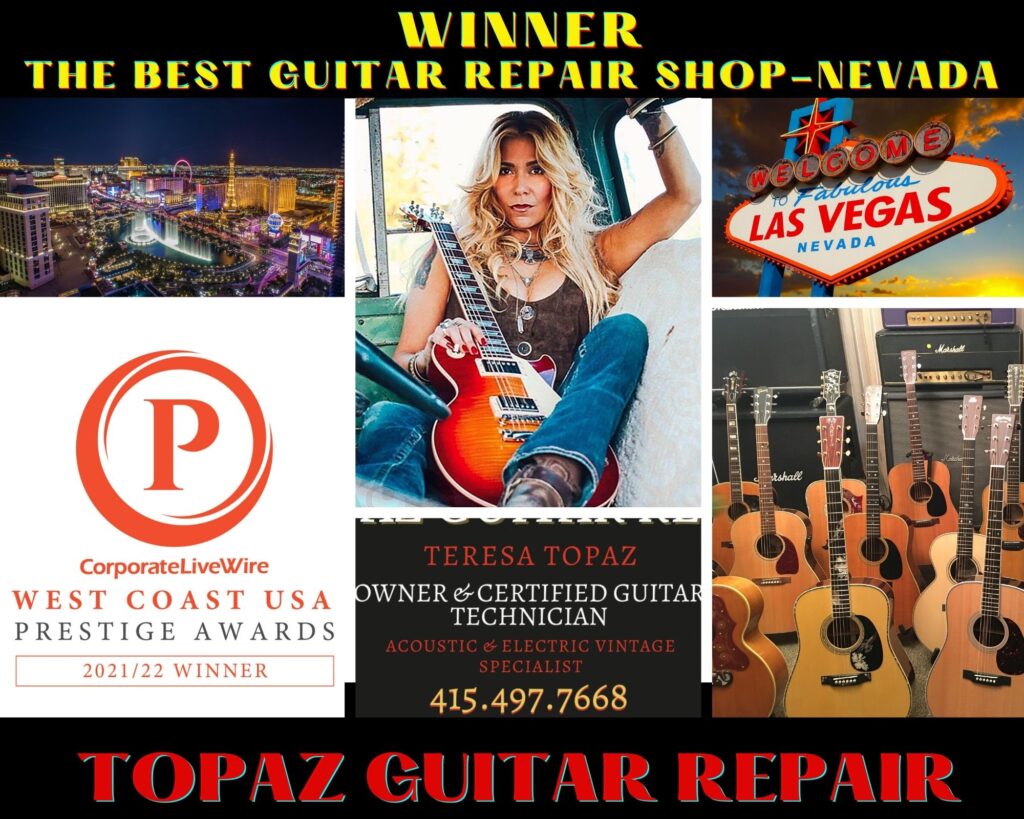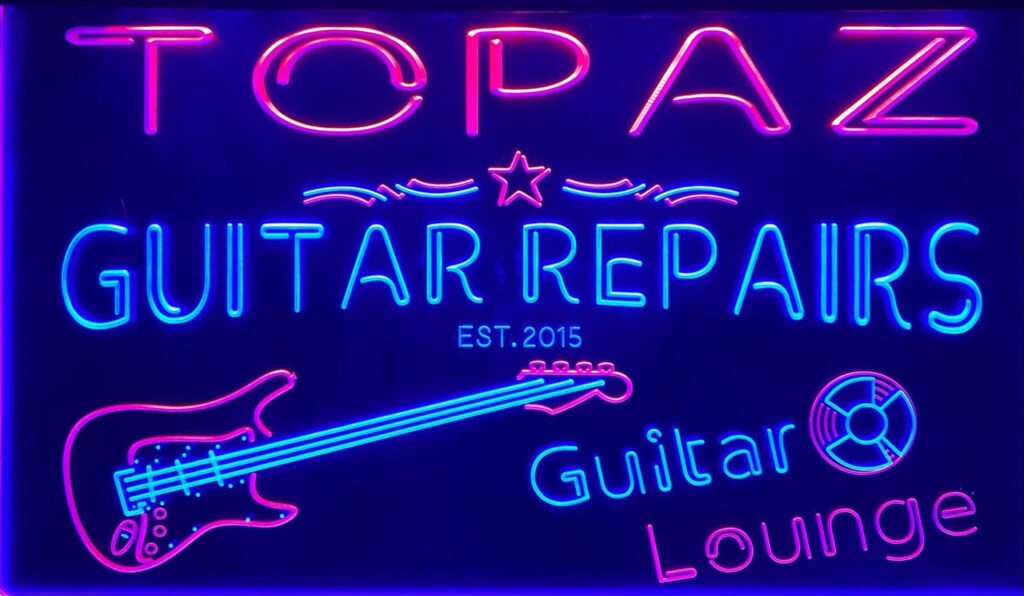 Topaz guitar repair is Nevada's Only Official Certified Guitar Technician & Warranty Center for Martin, Taylor, Guild, Corboda, Santa Cruz, Huss & Dalton, Lowden ( 1 of 3 certified repair shops in the US and only female), Furch, ESP, LTD, & Takamine. Certified Technician and repairs for Fender, Fender Custom Shop, Charvel, Jackson, EVH & Squire
TGR's primary focus is acoustic guitars, specializing in structural & restoration repairs. Sitting at 50% humidity 24/7, the shop is a controlled environment designed for acoustic & electric repairs. We offer acoustic and electric repairs for your guitars, bass guitars, mandolins, ukuleles, classical guitars, and banjos. Additional services: authenticating vintage instruments, vintage appraisals, setups, pickup installs, upgrades, electronic assessments & repairs, and more.
**By appointment only**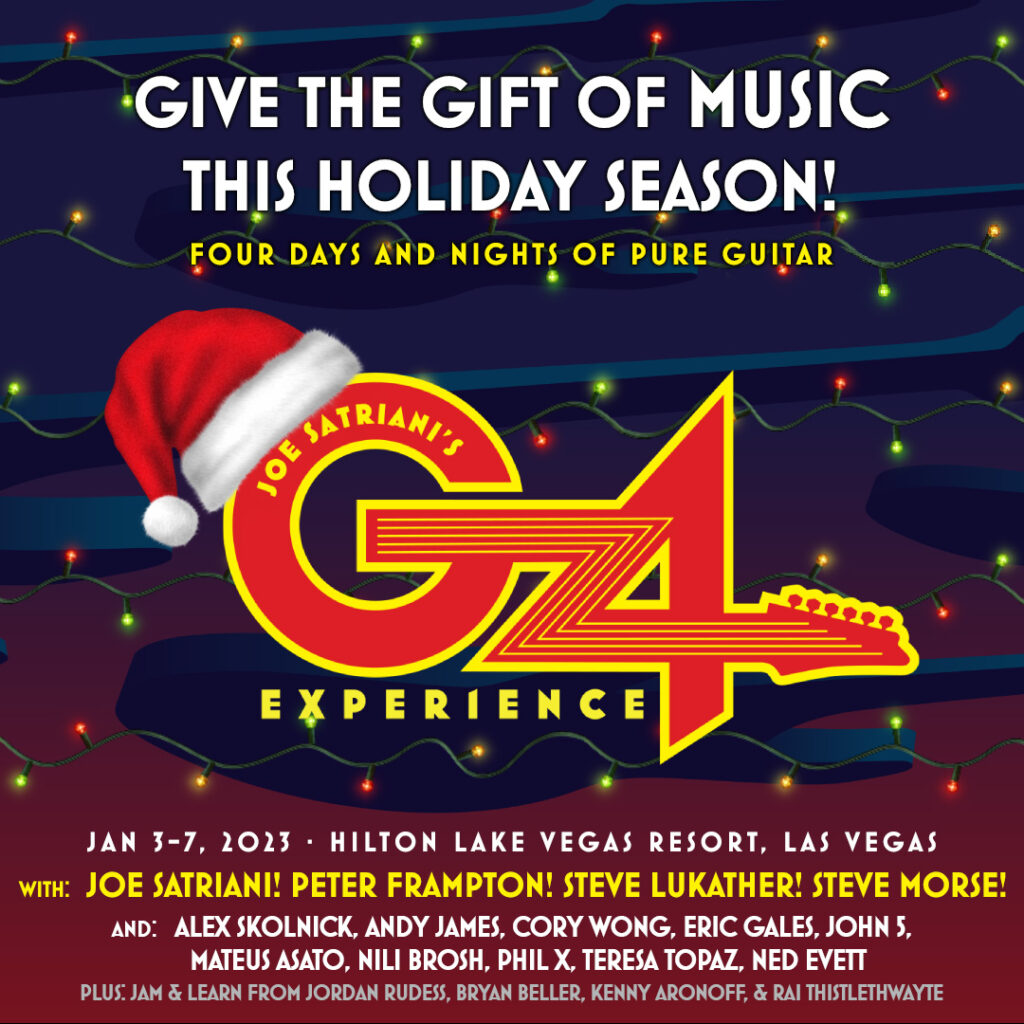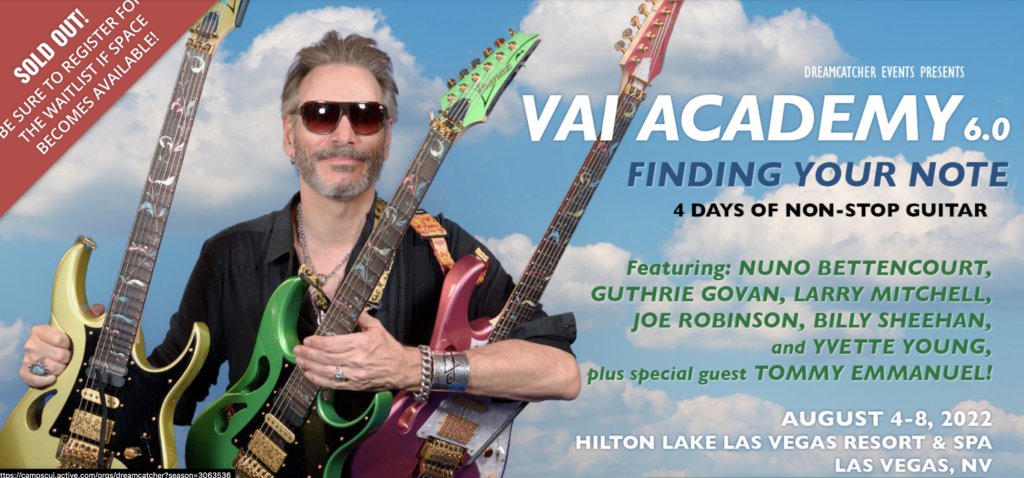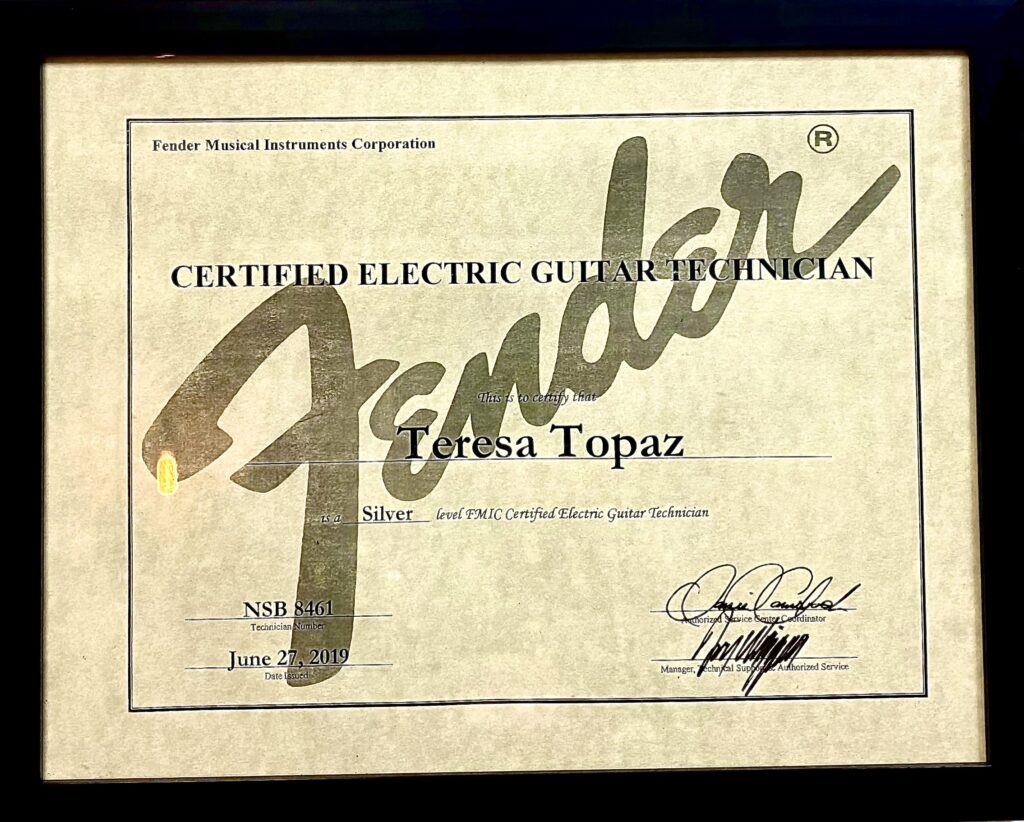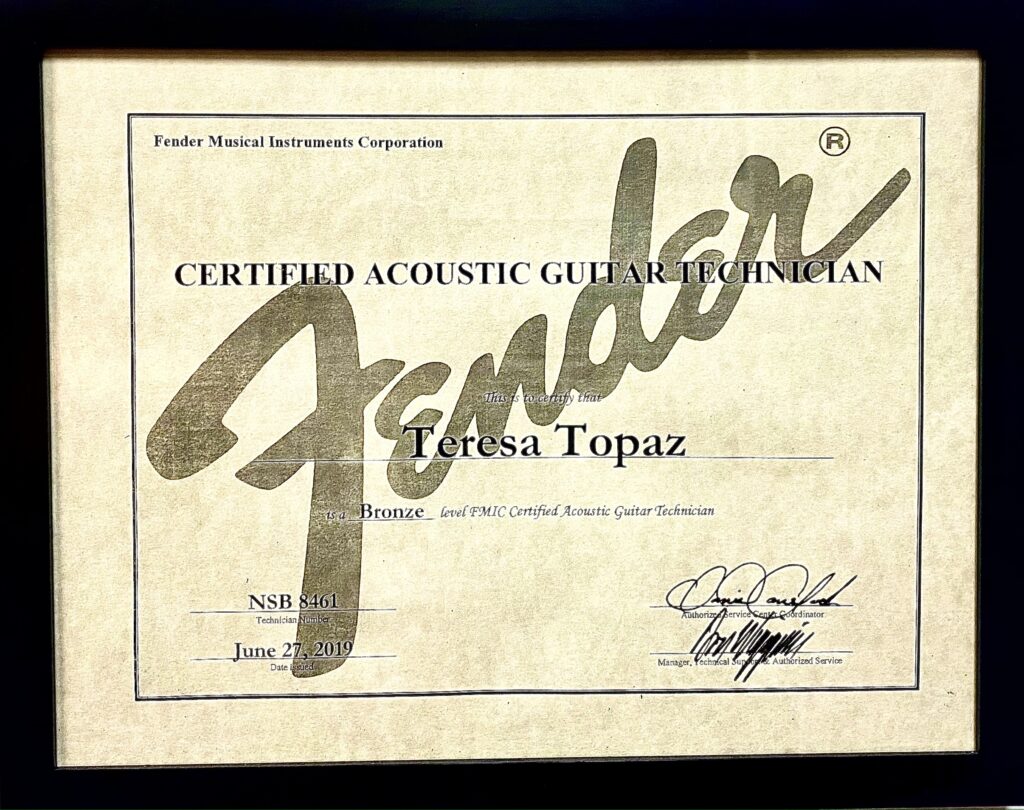 Martin Certified Repair & Warranty Repair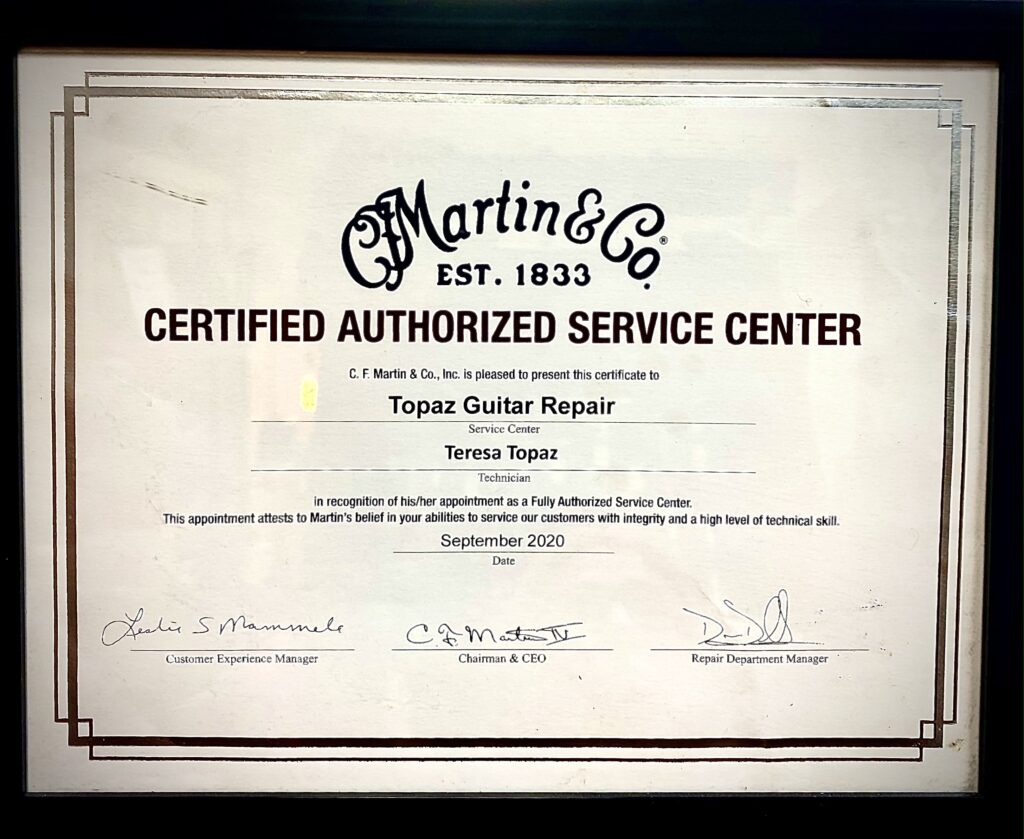 Nevada's only official Martin Guitar Warranty Center. Martin offers a limited lifetime warranty on their instruments. Please make sure you register your Martin before contacting us to set up an appointment.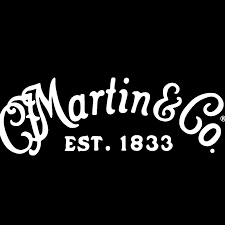 Taylor Certified Repair & Warranty Repair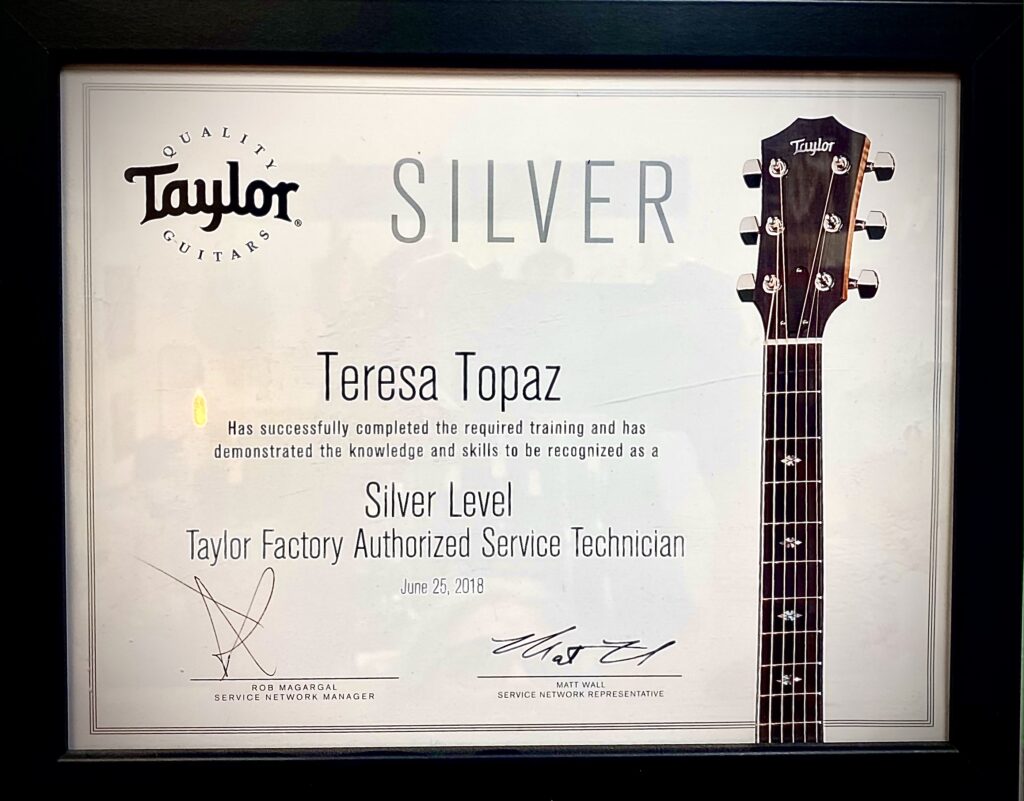 Las Vegas' official Taylor Guitar warranty center. Taylor guitars offer a limited lifetime warranty on most models. Please make sure you register your Taylor before making an appointment for repair.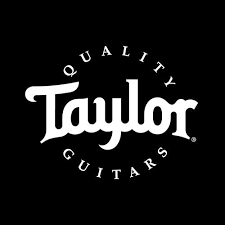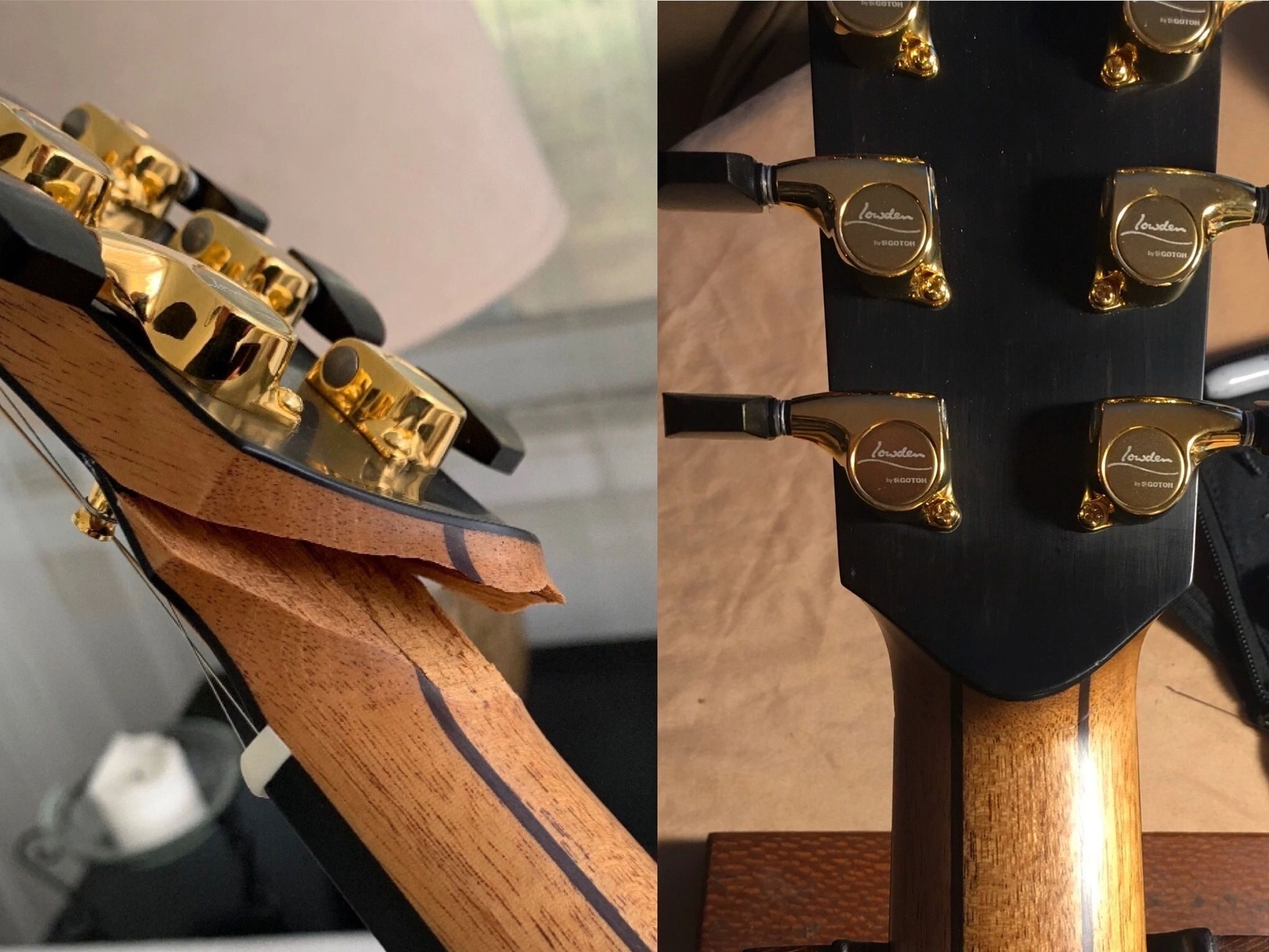 Lowden acoustic guitar split neck repair- Damaged in shipping.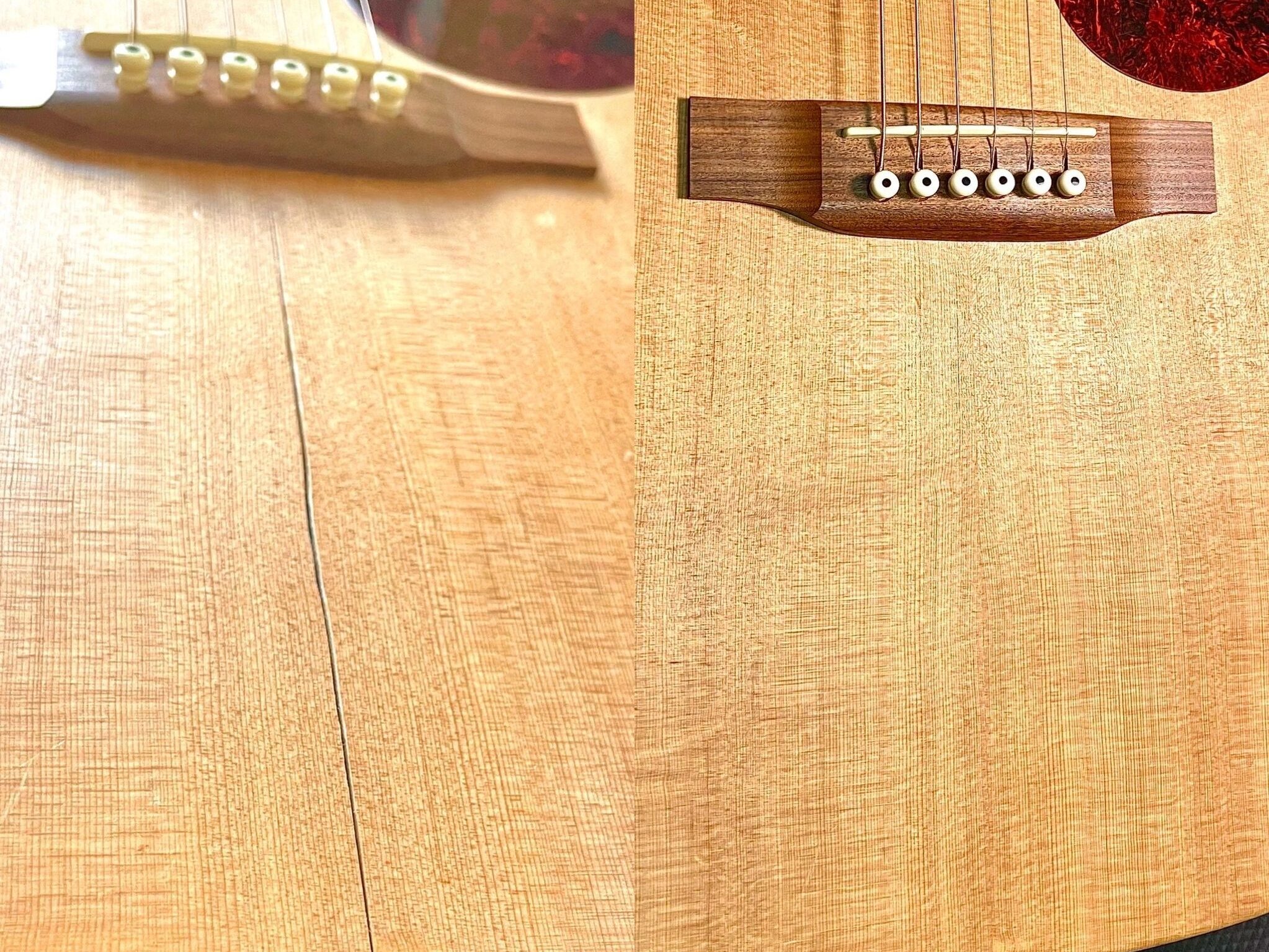 Martin DX Split Soundboard repair- humidity-related damage.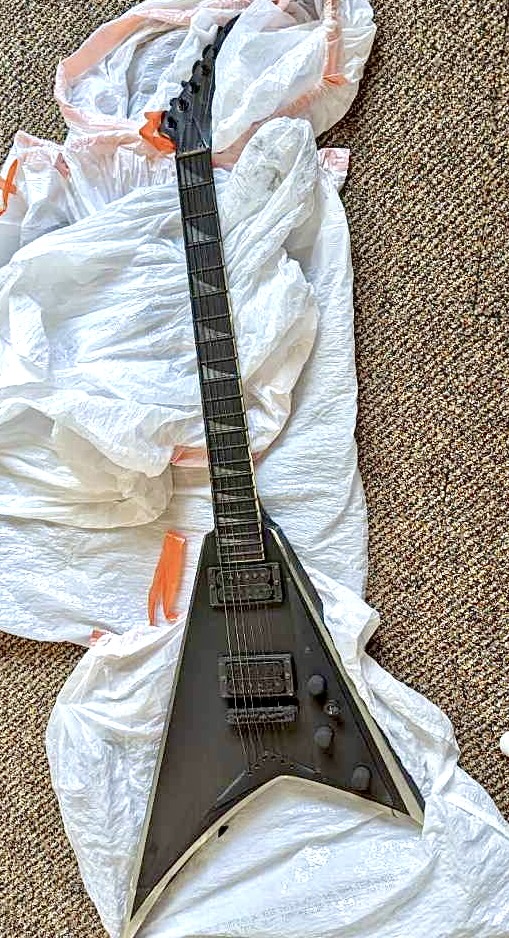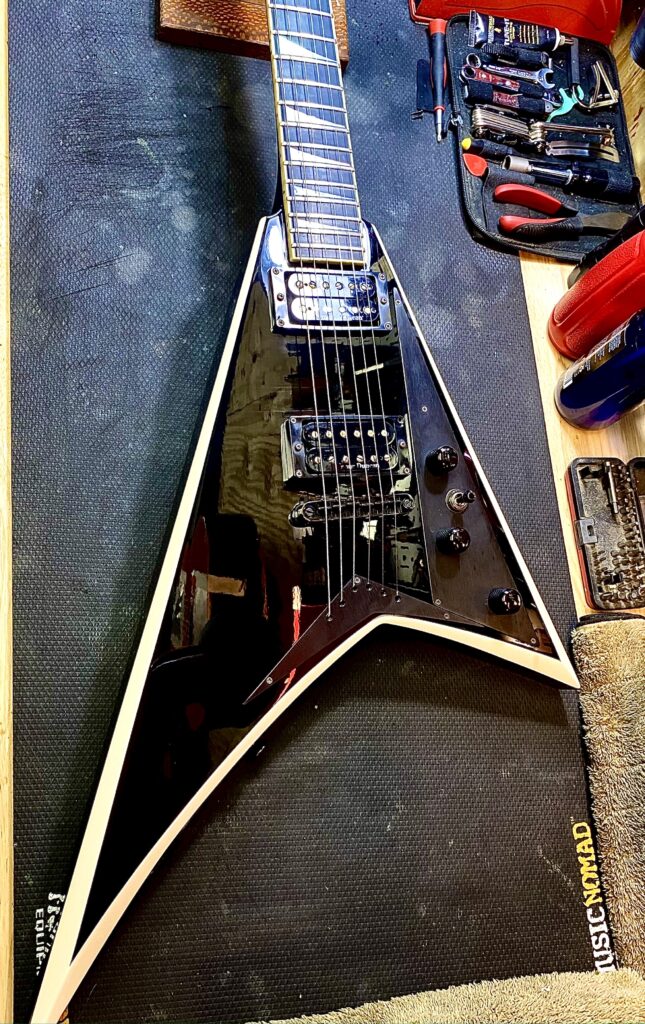 Jackson restoration- survived a fire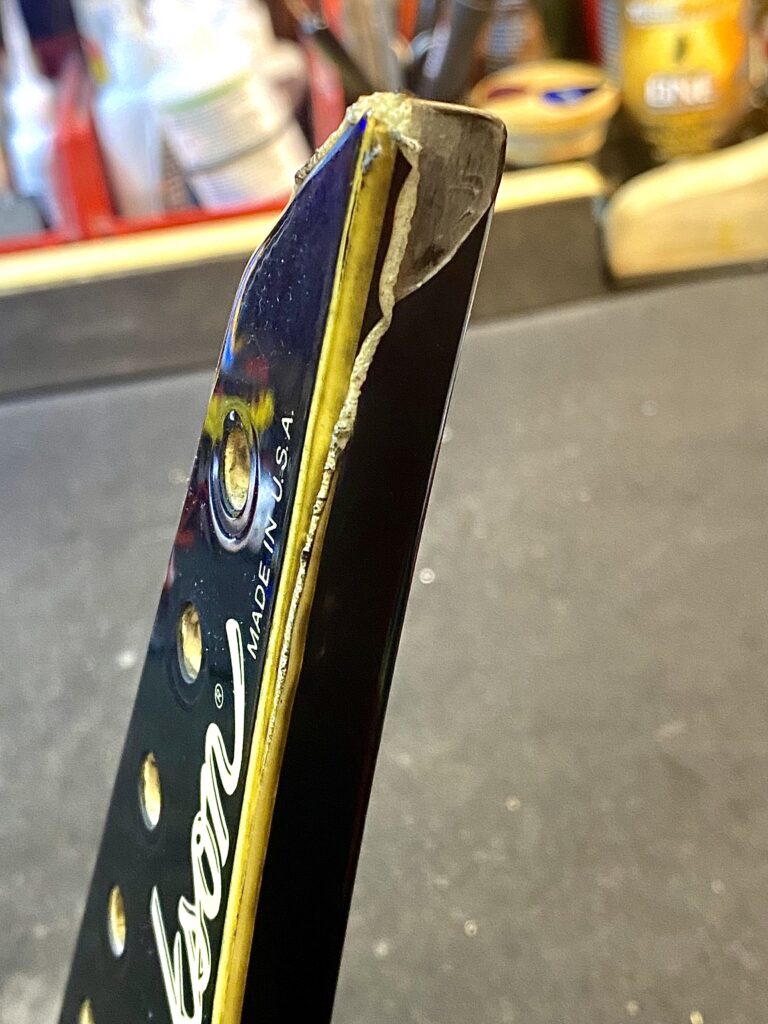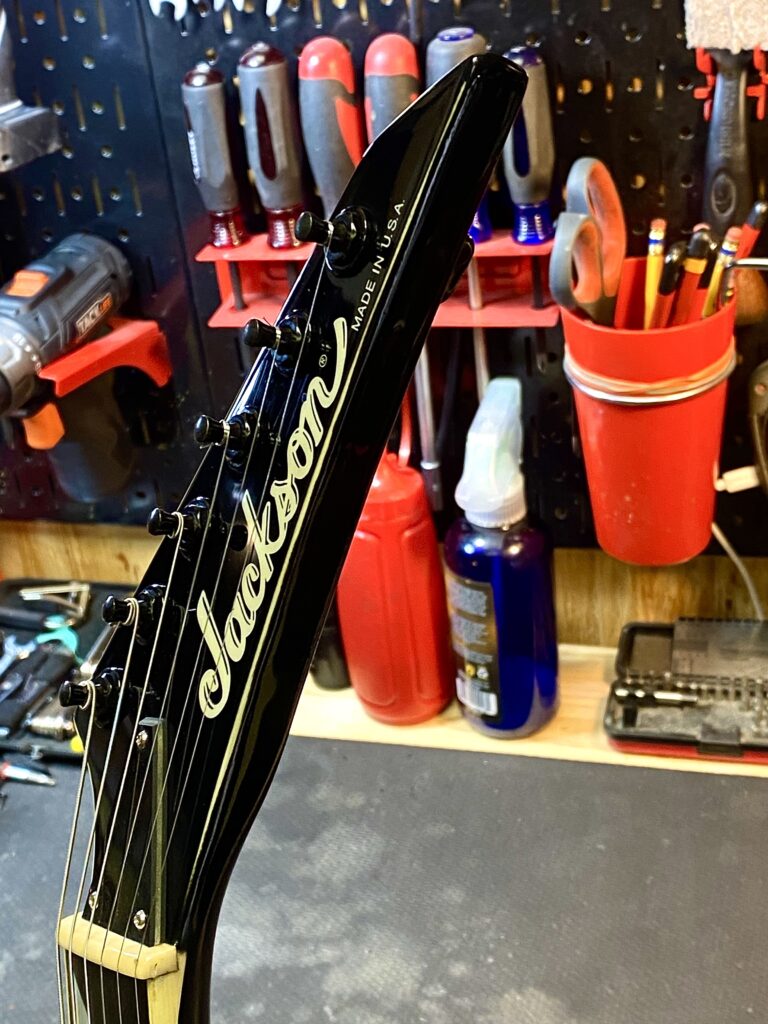 Jackson headstock restoration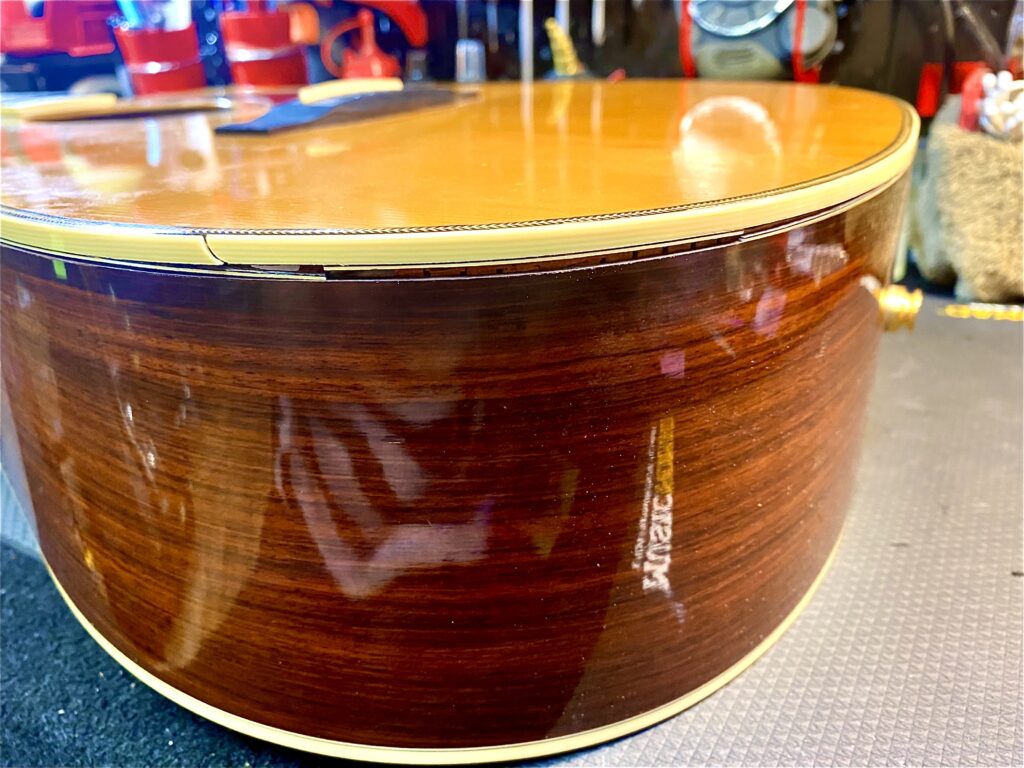 Martin moved from FL -NV. Damage due to a lack of humidity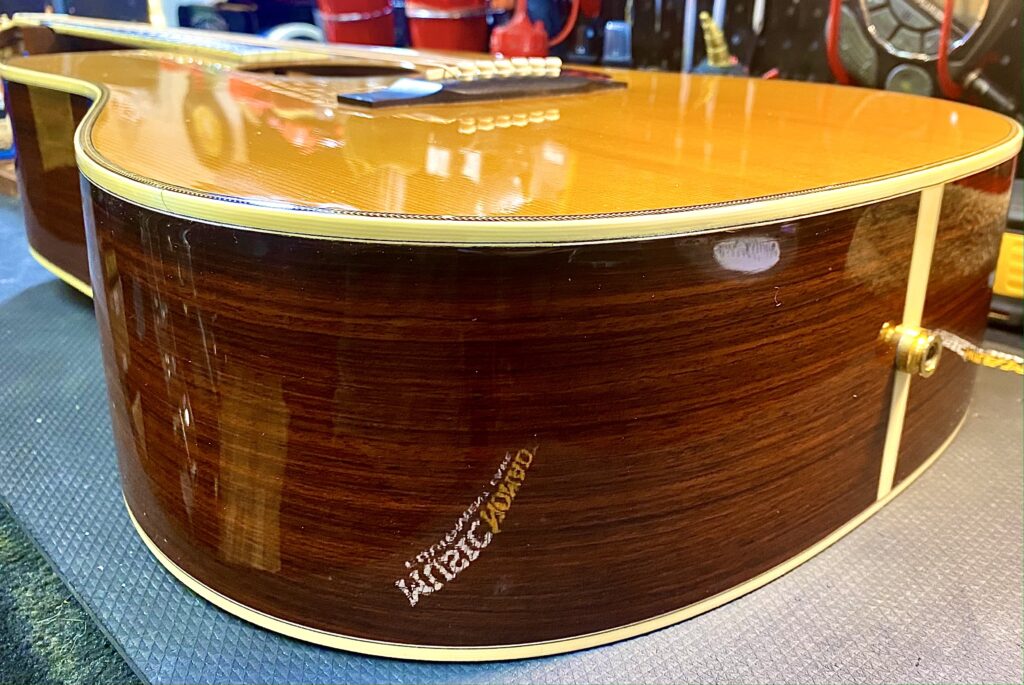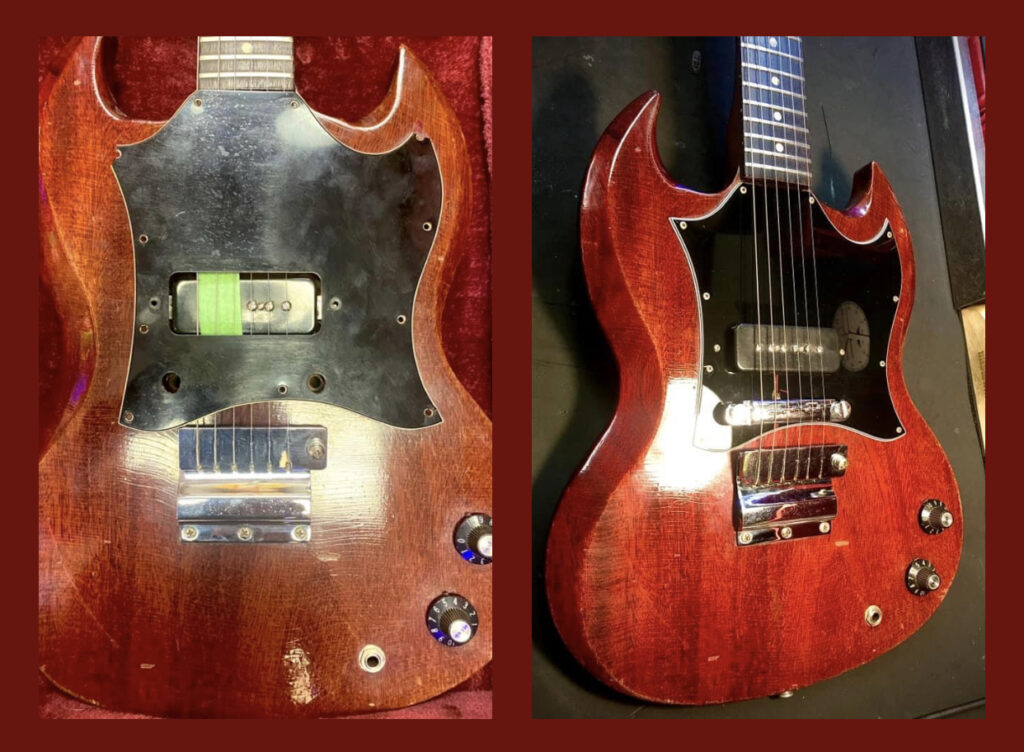 1968 Gibson SG Restoration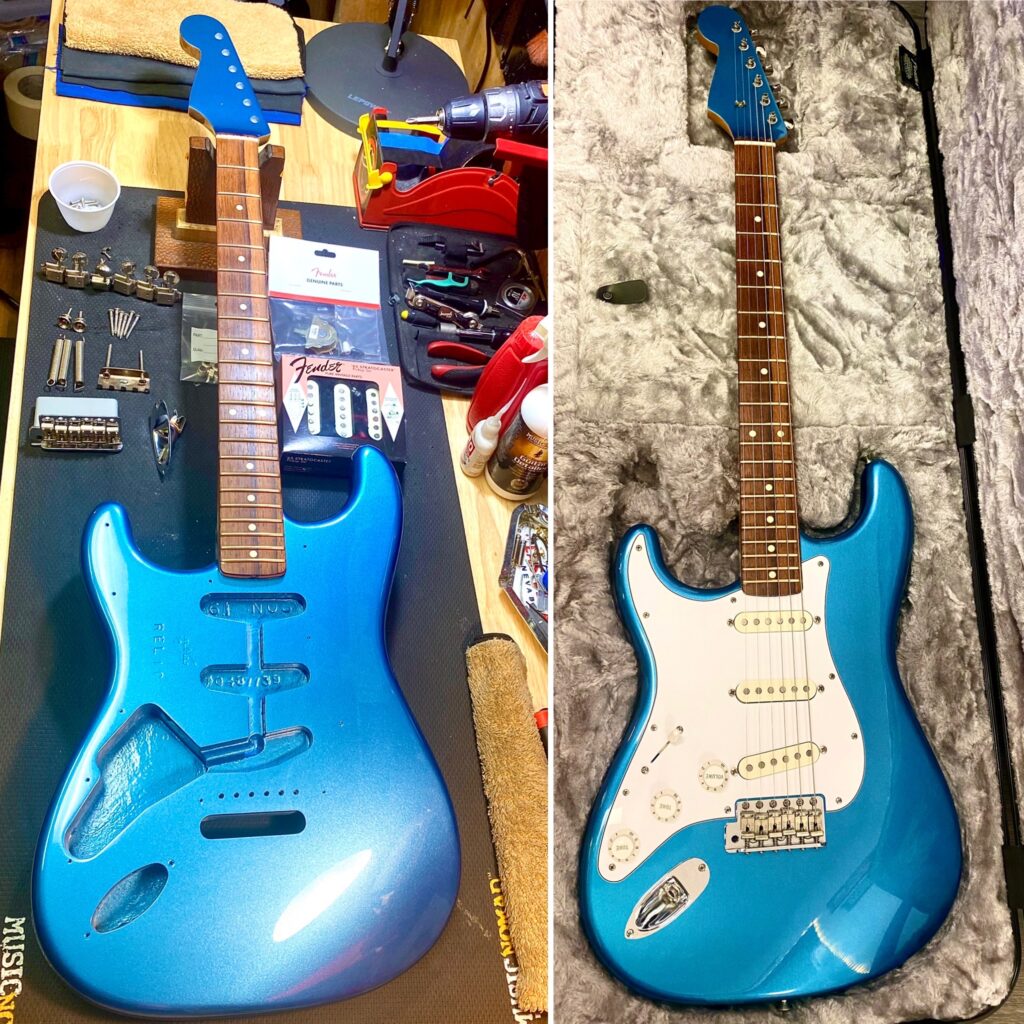 Fender Custom Shop with matching headstock custom paint job, refinish, and assembly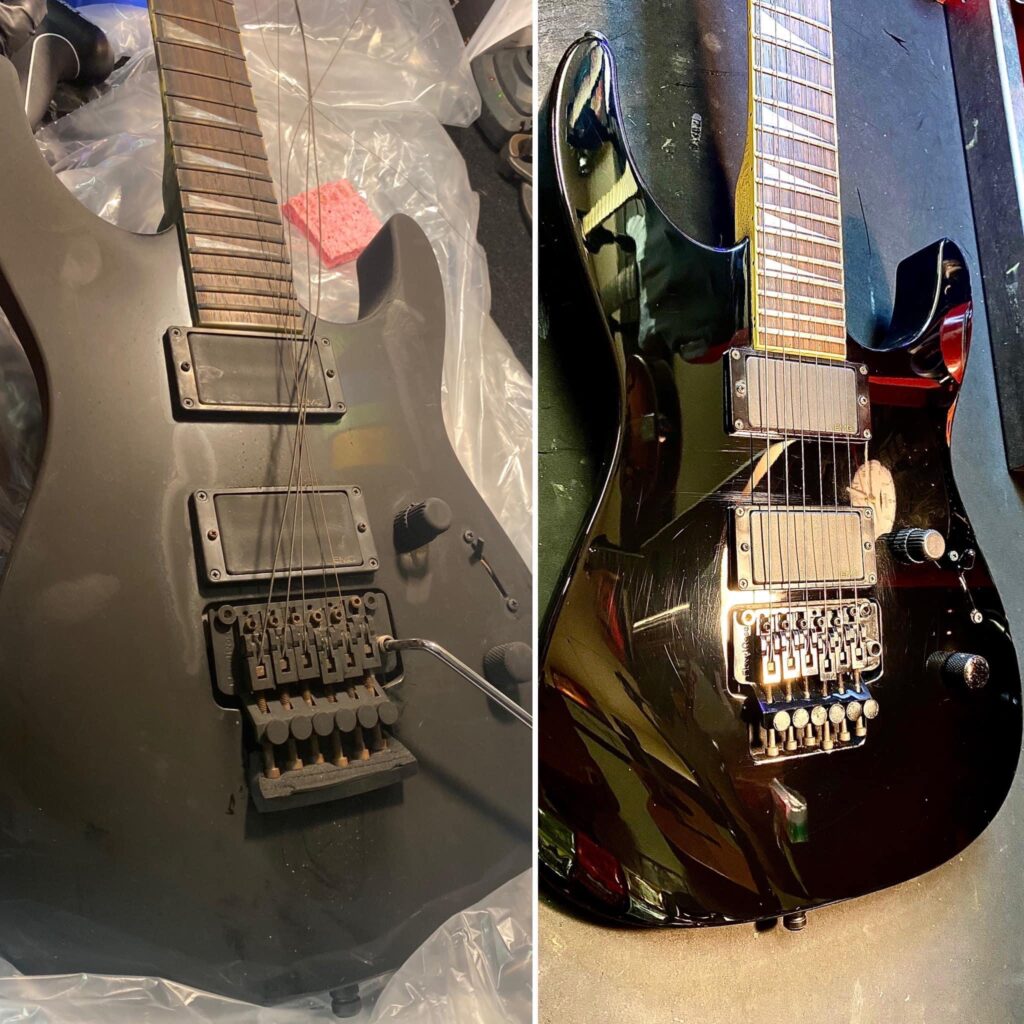 Jackson guitar- survived a house fire, full restoration repair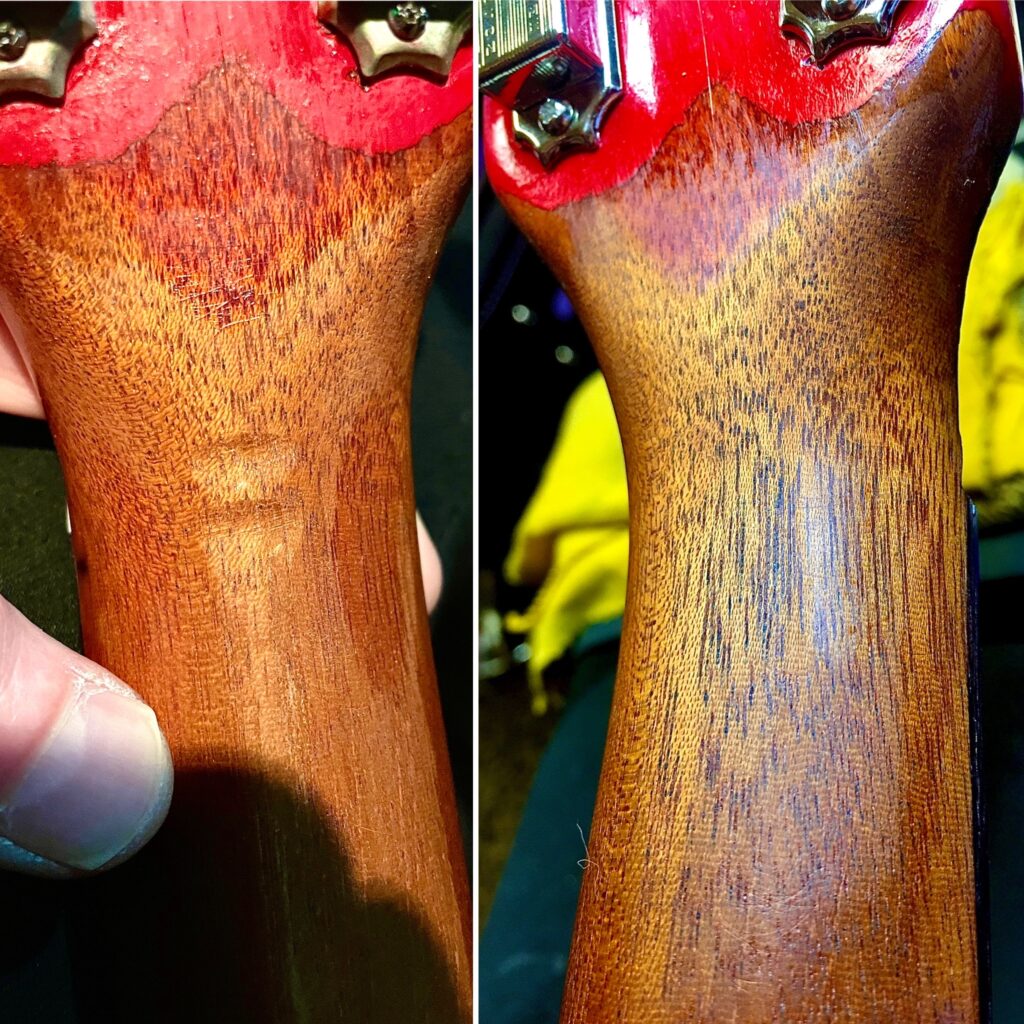 58 Les Paul Jr.- Clamp impression repair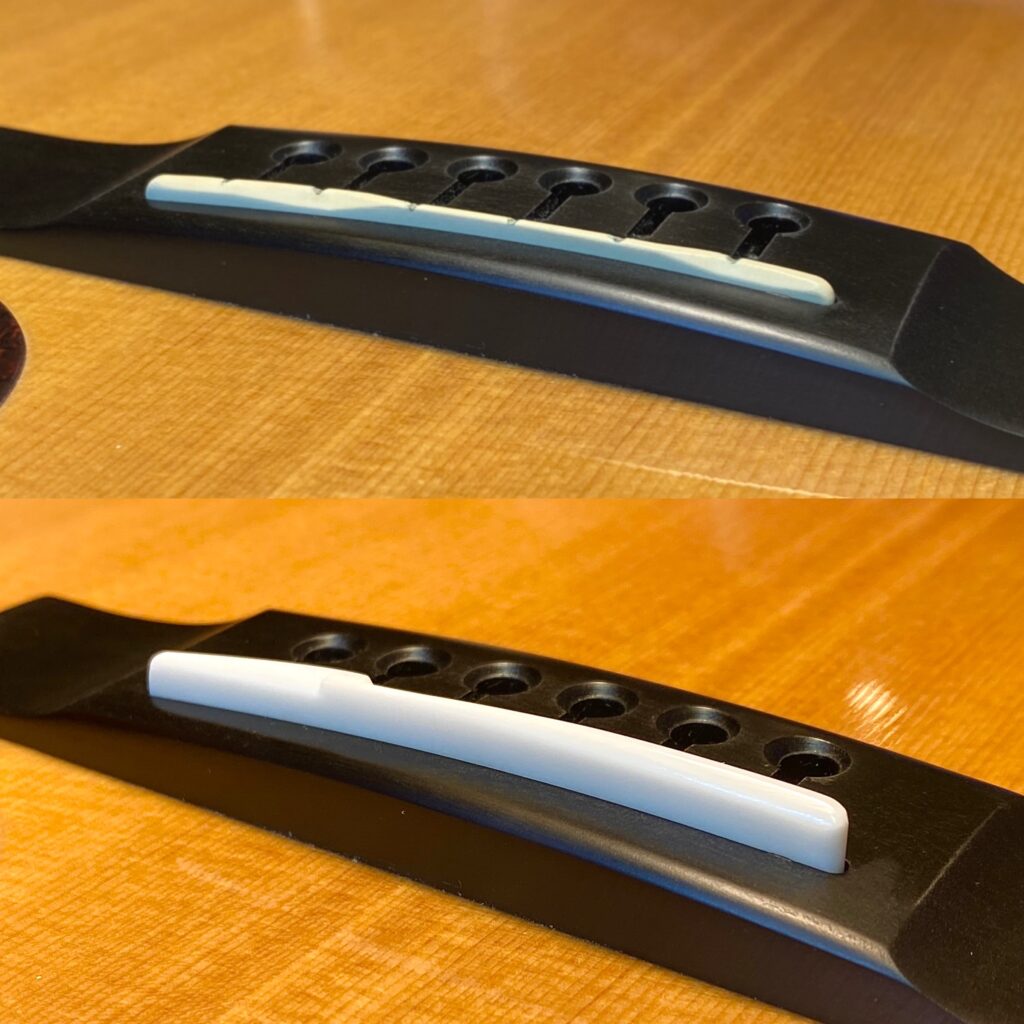 Custom bone saddle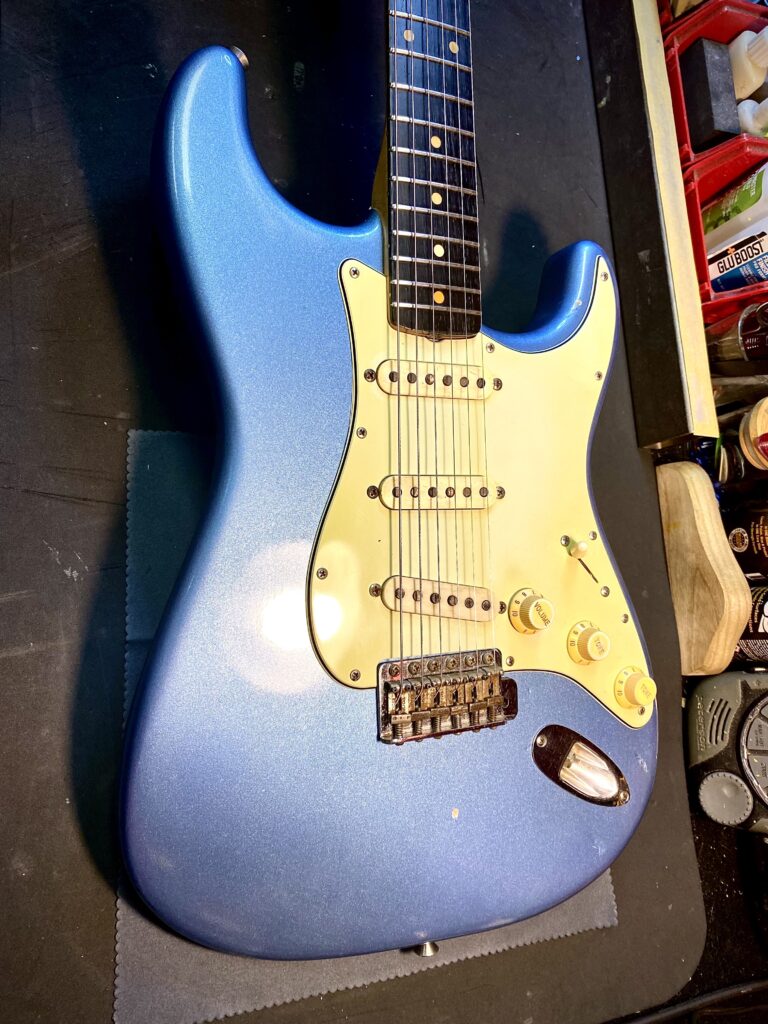 1960 Fender Strat- Fret level, crown, dress, polish & setup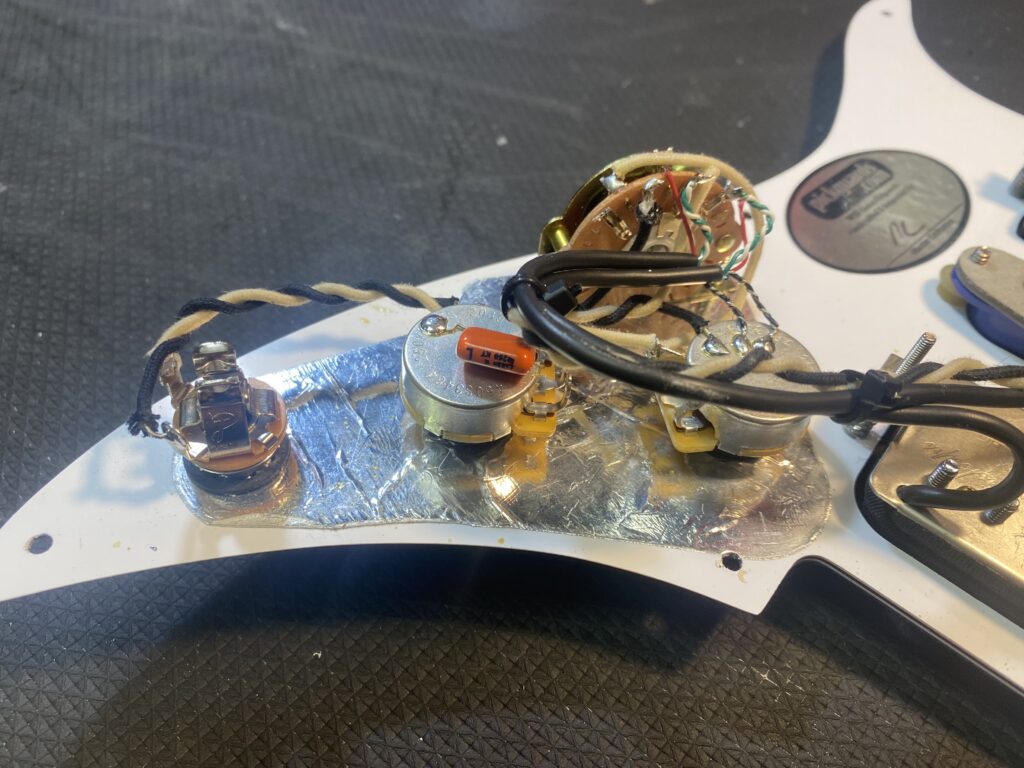 Fender Strat rewire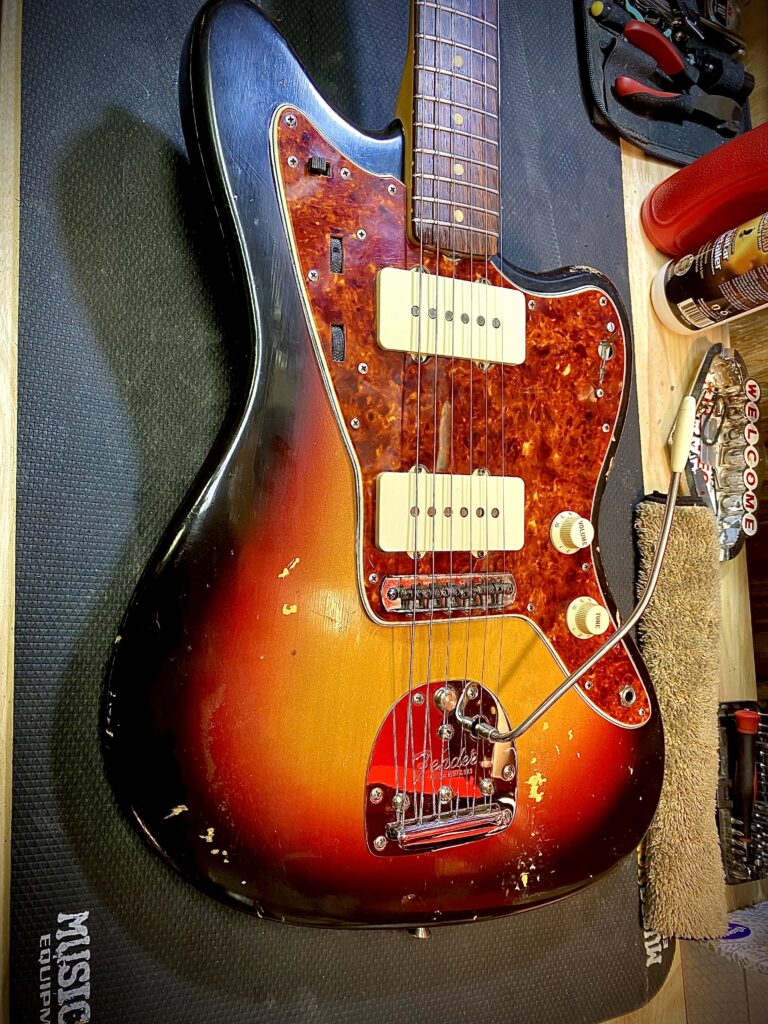 1963 Fender Jazzmaster Restoration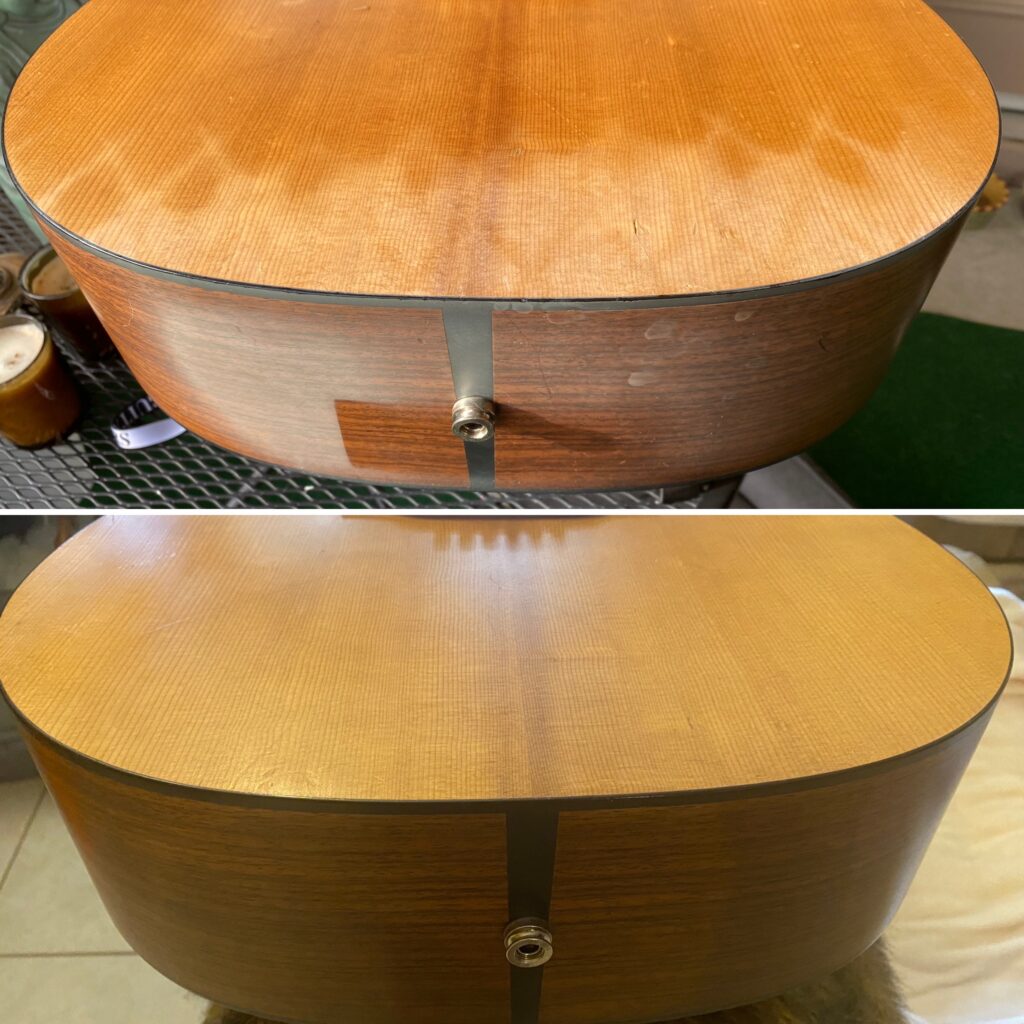 Martin that survived a flood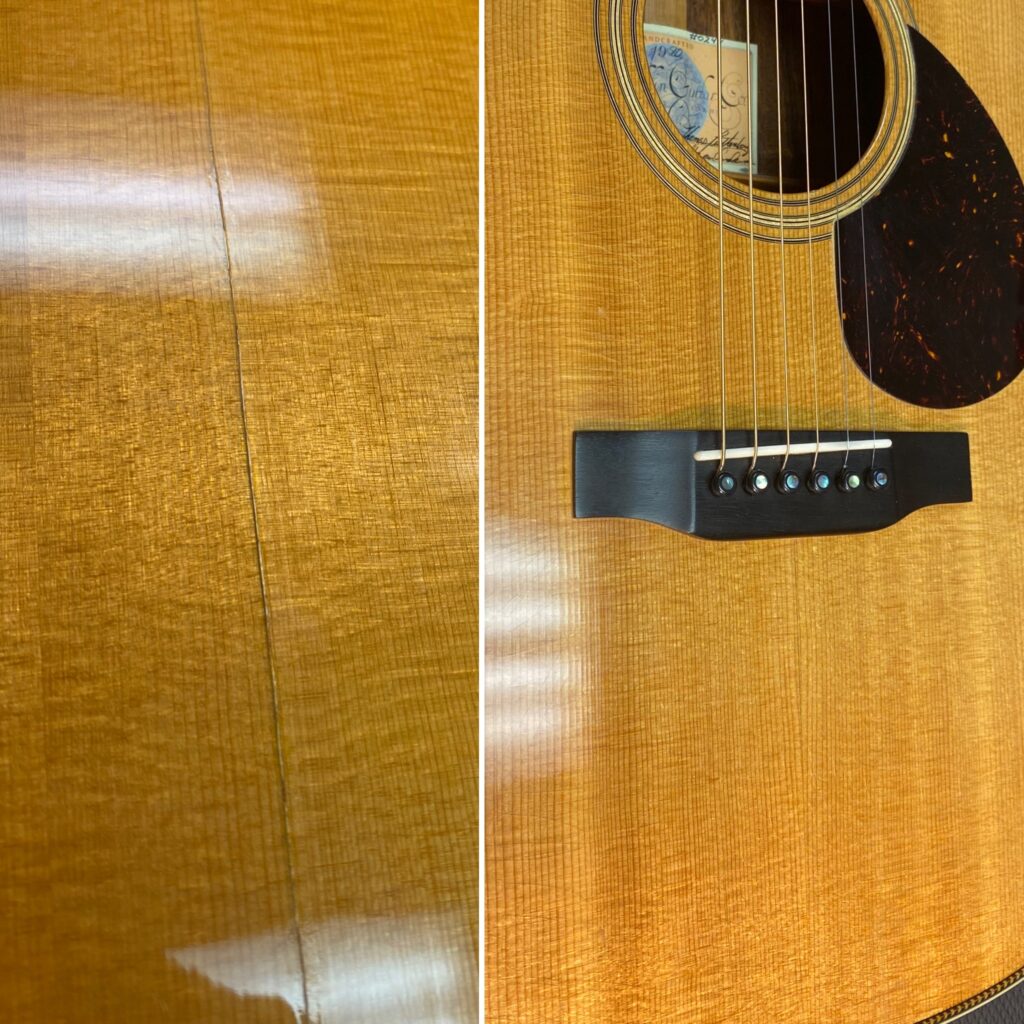 Martin soundboard crack repair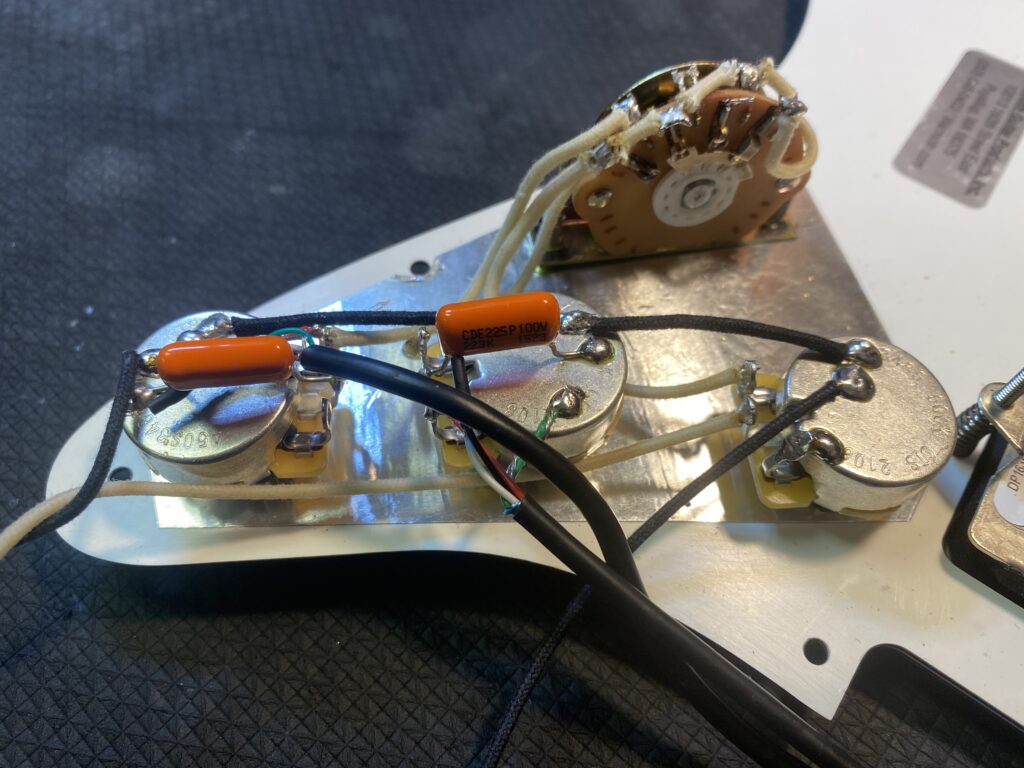 Fender Strat full re-wire with orange drop caps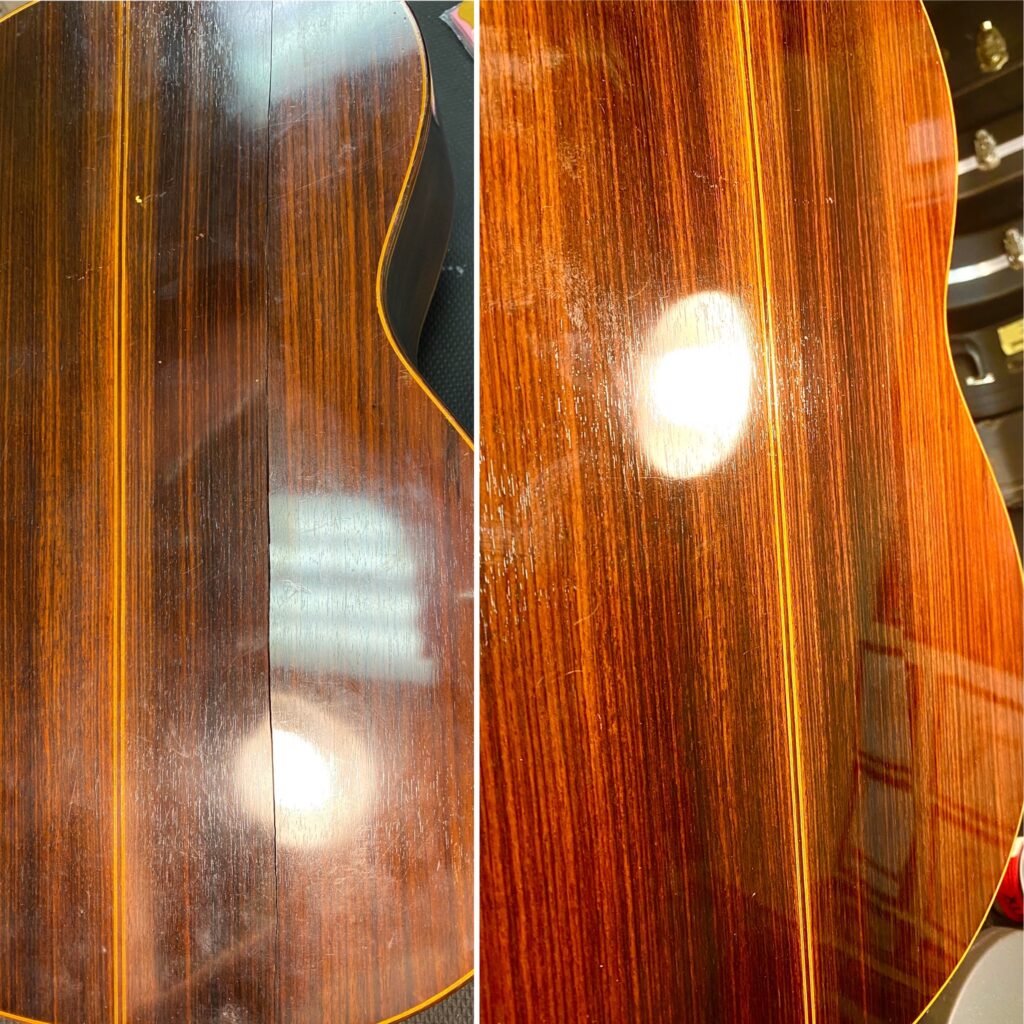 Custom classical guitar- split panel repair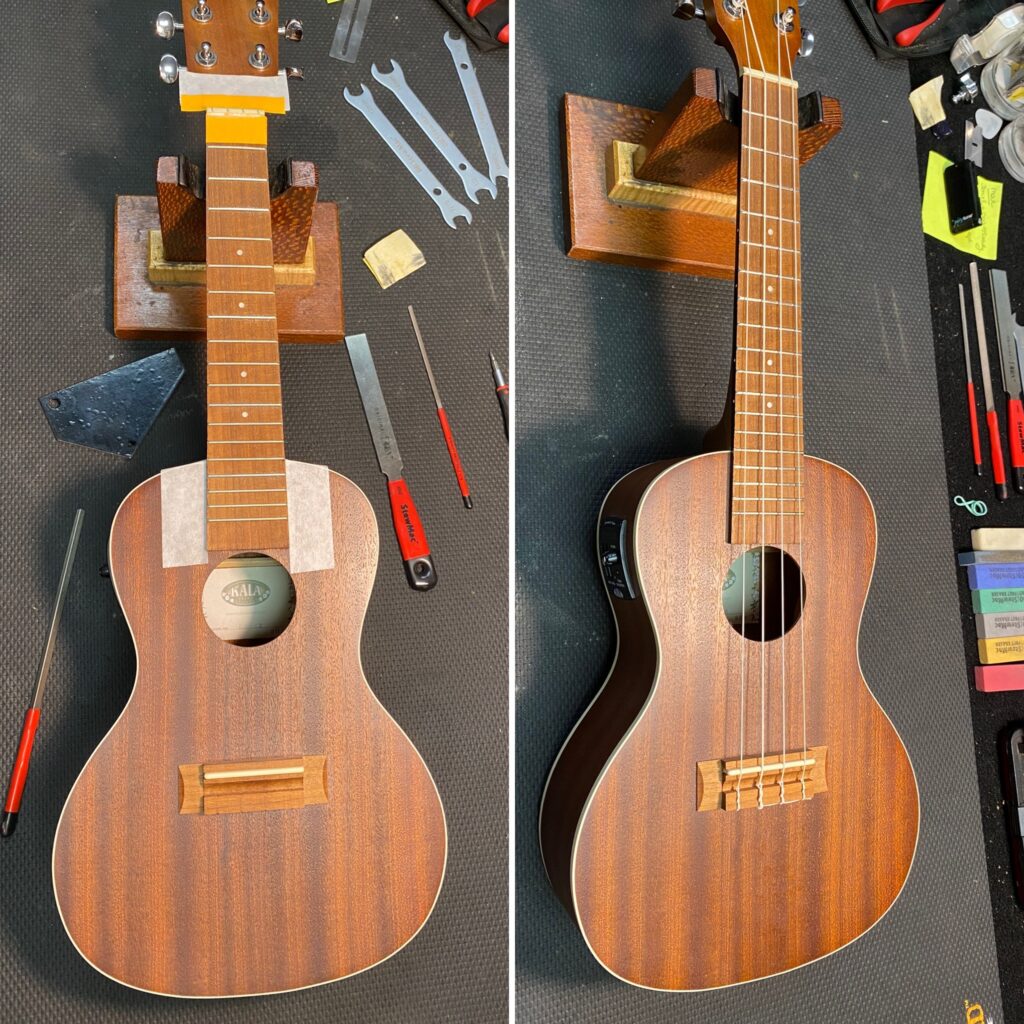 Ukelele fret level, crown dress and polish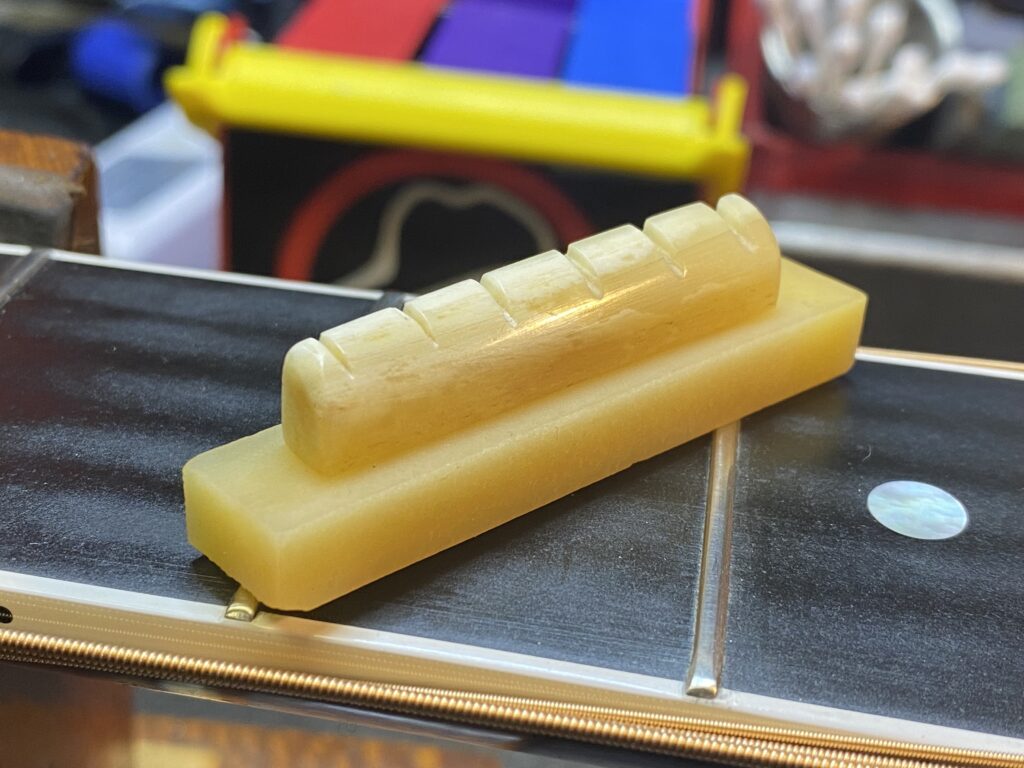 Bone nut custom hand carved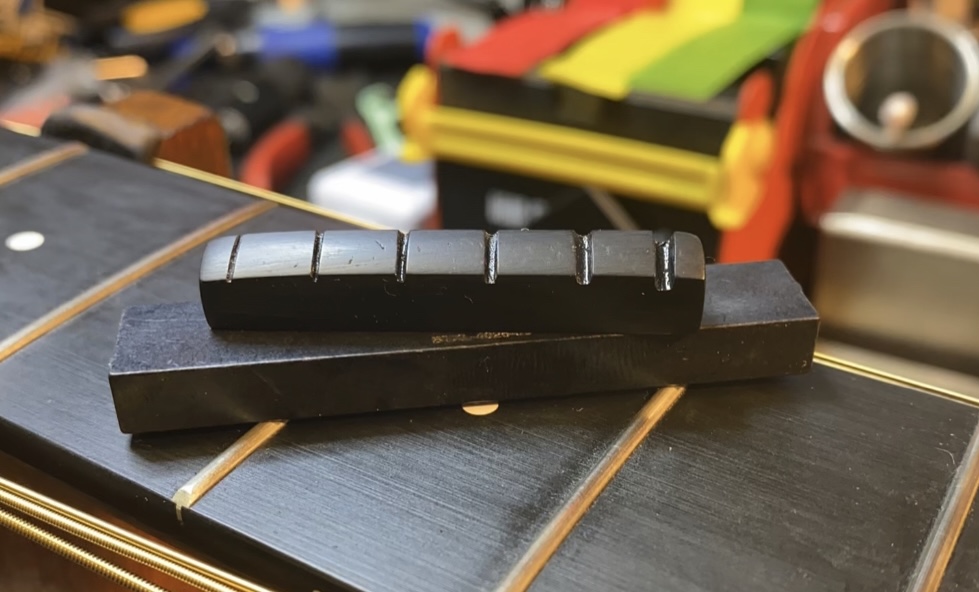 Black Graph Tech nut hand carved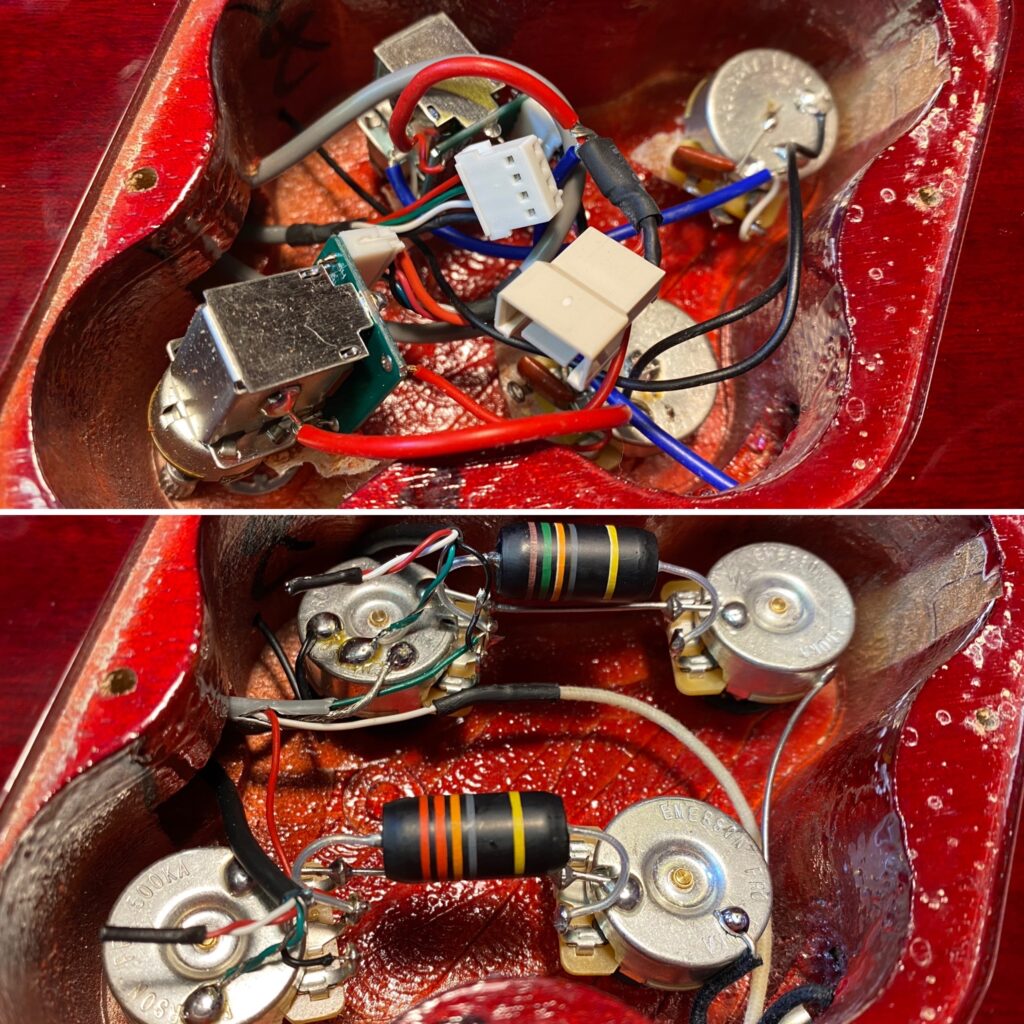 Les Paul 50's custom re-wire with Emerson oil caps 15UF and 22UF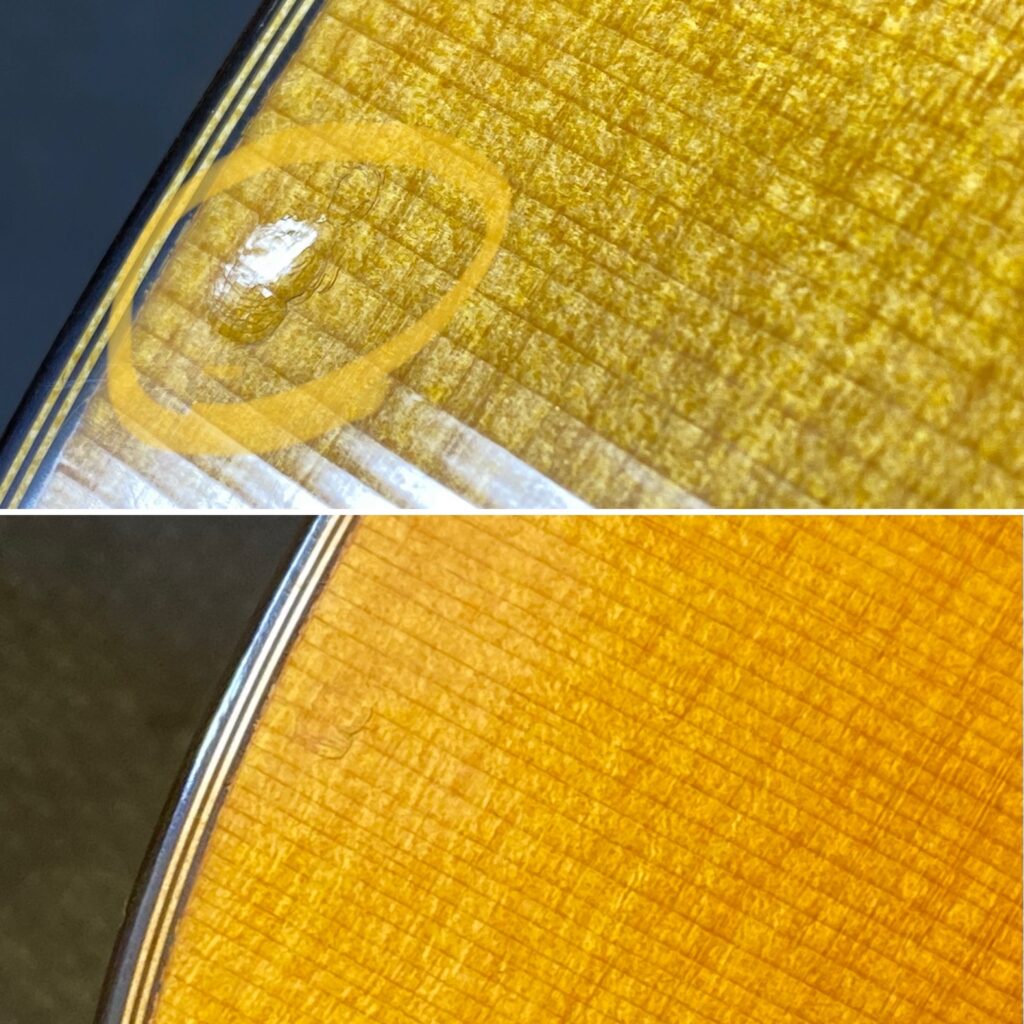 Acoustic ding repair – drop fill, wet sand, wax & buff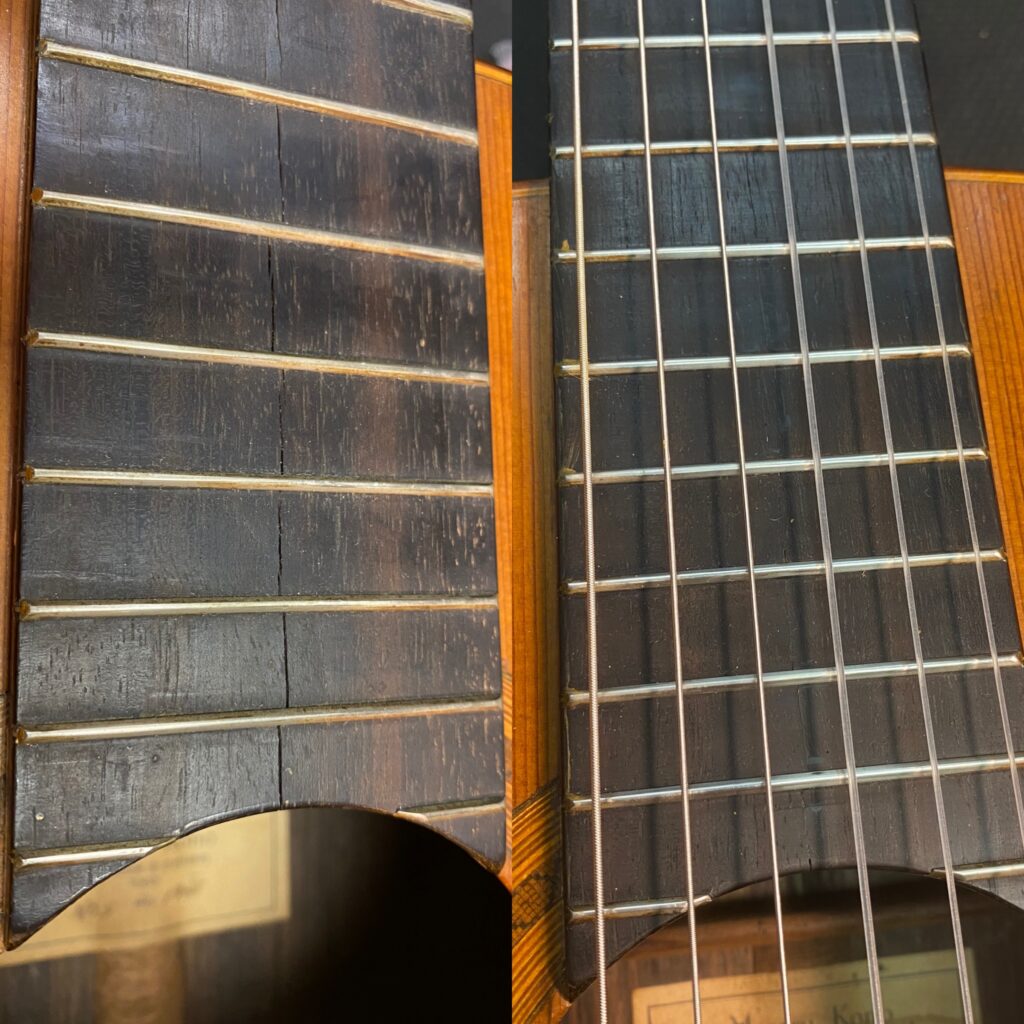 Fretboard crack repair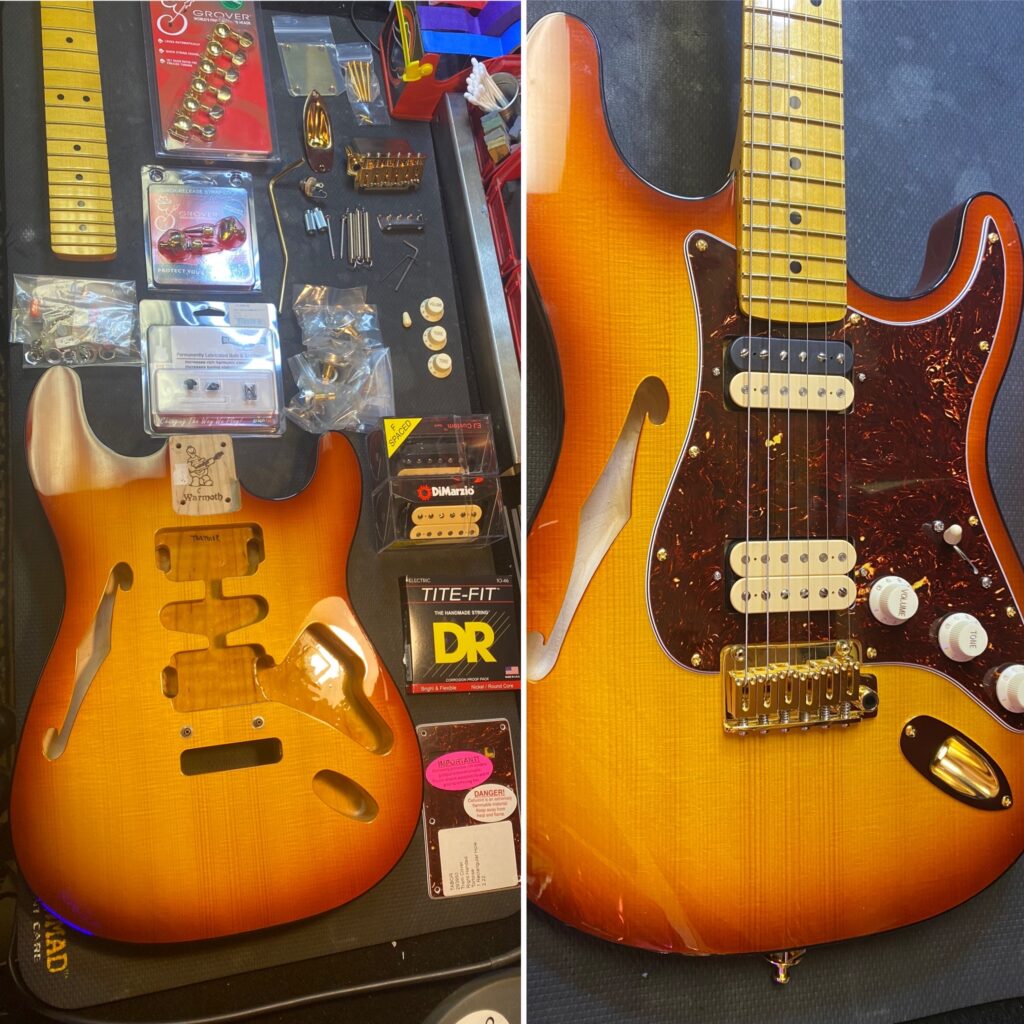 Strat body parts build, Fret level, crown, dress, and polish & setup
---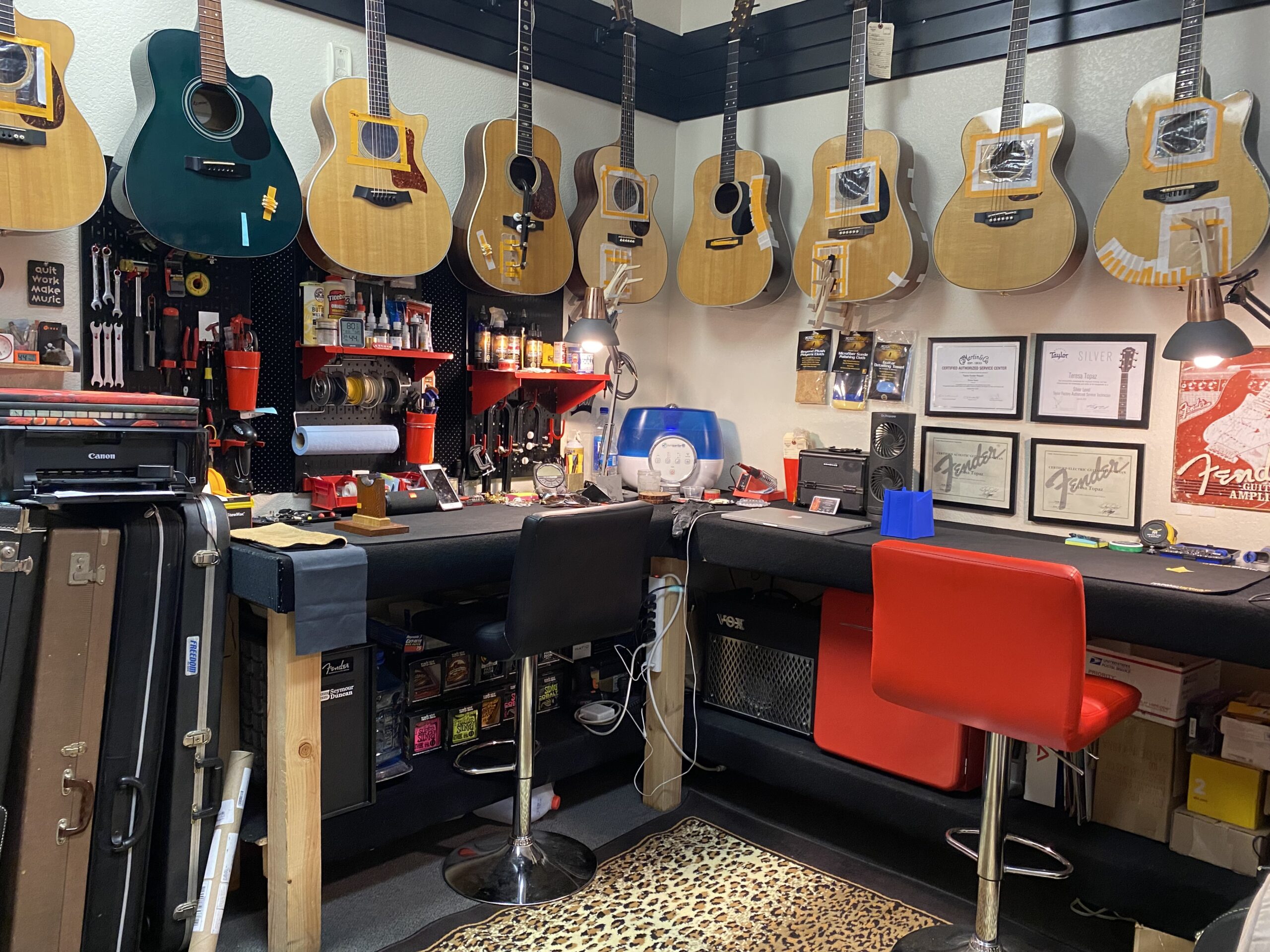 Let us take care of your guitar.
*By Appointment Only*