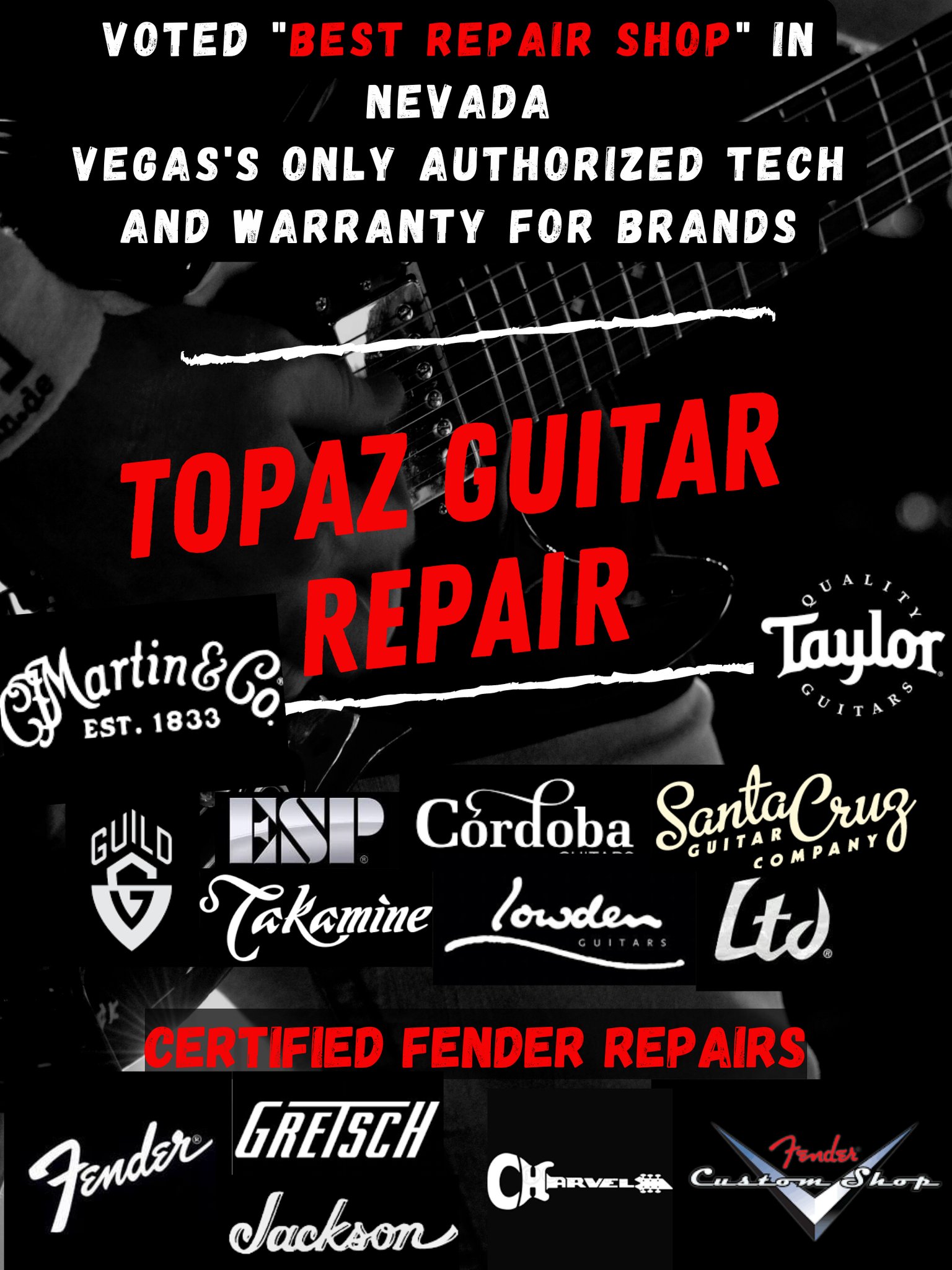 AWARDED NEVADAS "BEST REPAIR SHOP"- PRESTIGE AWARDS
Sin City's Premier Guitar and Stringed Instrument Repair Shop & Consignments
*BY APPOINTMENT ONLY*
Nevada's Only Official Certified Guitar Technician and Warranty Center for Martin, Taylor, Santa Cruz, Firk, Guild, Corboda, ESP, LTD, Takamine, Furch & Lowden ( 1 of 3 Certified Techs in the US and only Female Technician). Certified Technician for Fender, Fender Custom Shop, Charvel, Jackson, EVH & Squire
Touring acts in need of emergency repairs please directly call or text
415.497.7668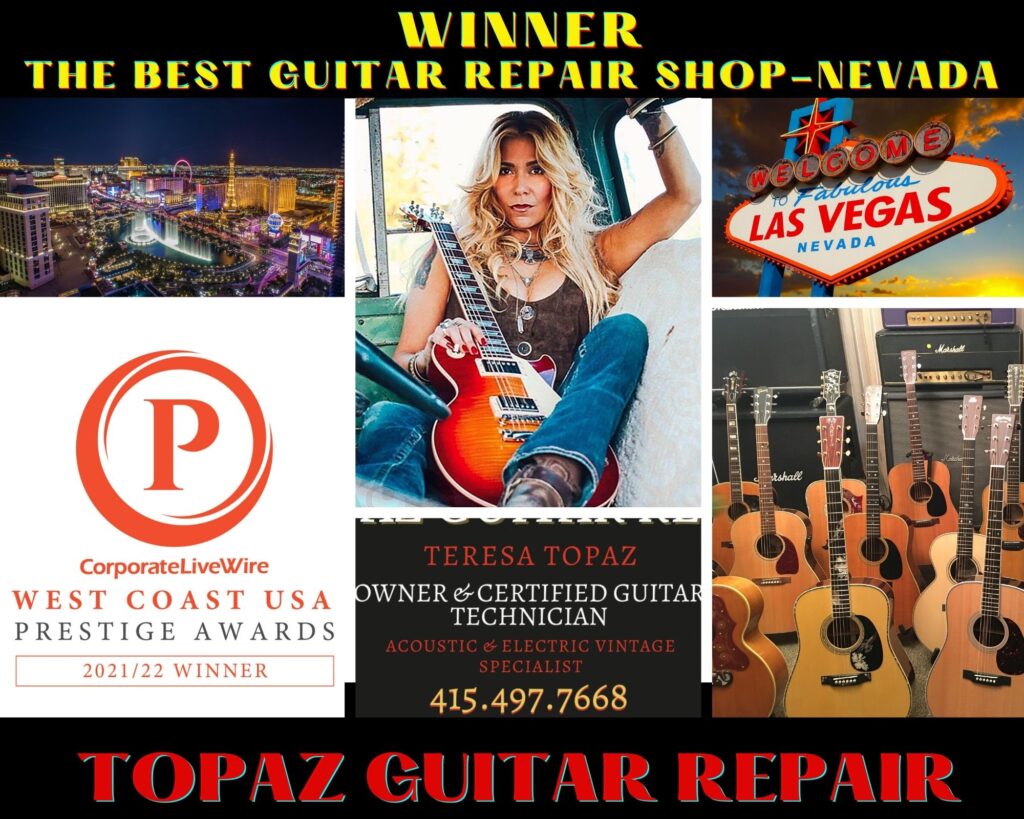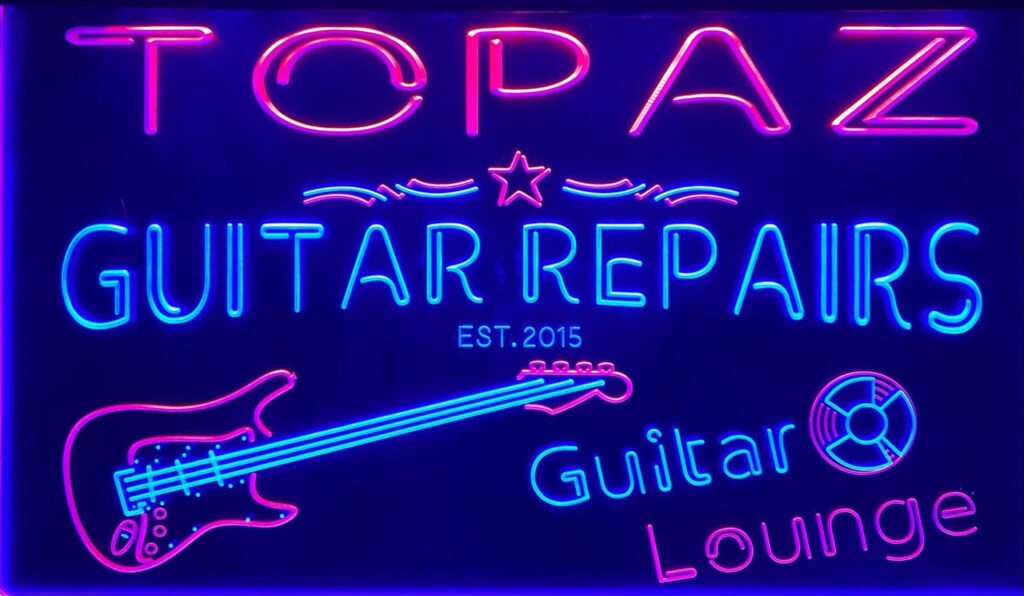 Topaz Guitar Repair is Las Vegas's only repair shop designed in a controlled humidity ( 45-55% 24/7) and temperature environment ideal for acoustic & electric repairs in this dry desert we call home. Specializing in acoustic and electric structural damage and restorations. Additionally servicing, bass guitars, mandolins, ukuleles, classical guitars, banjos, and more. Additional services: authenticating vintage instruments, vintage appraisals, setups, pickup installs, upgrades, electronic assessments & repairs, and more.
**By appointment only**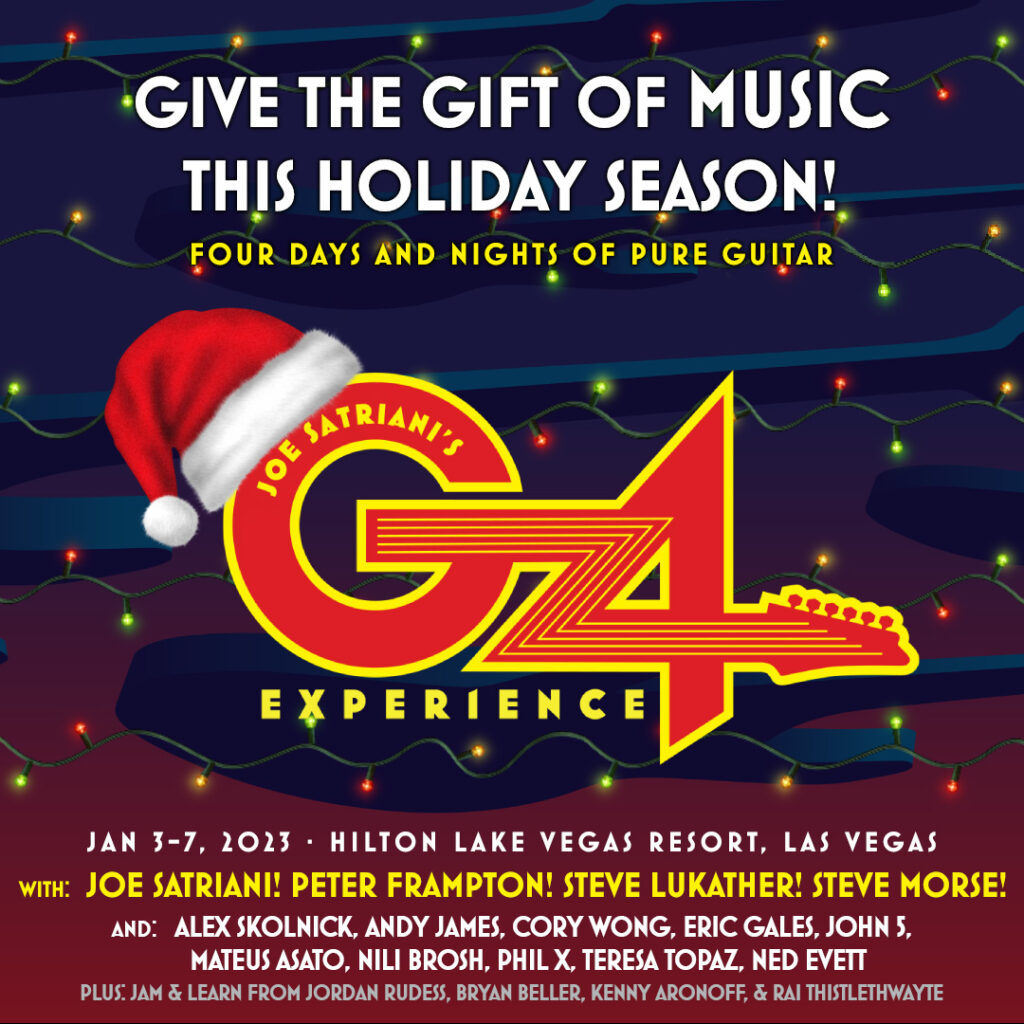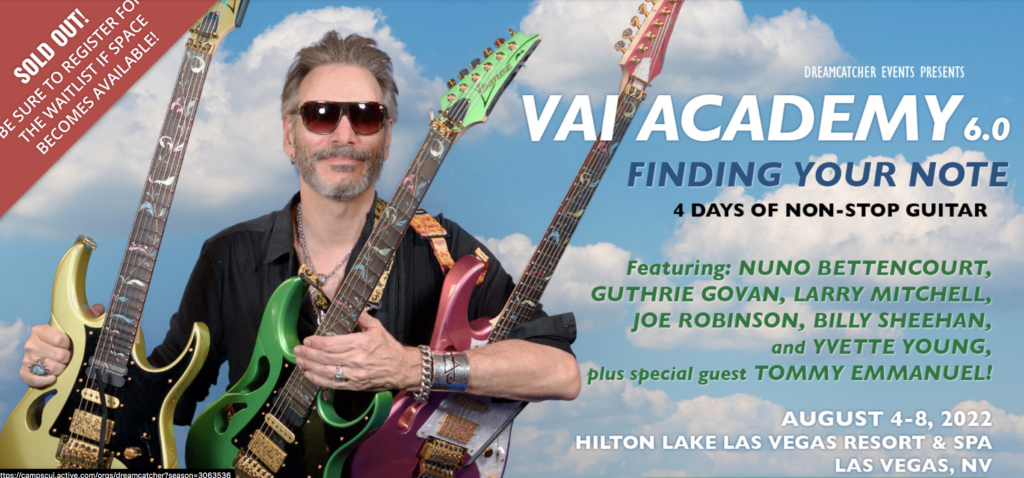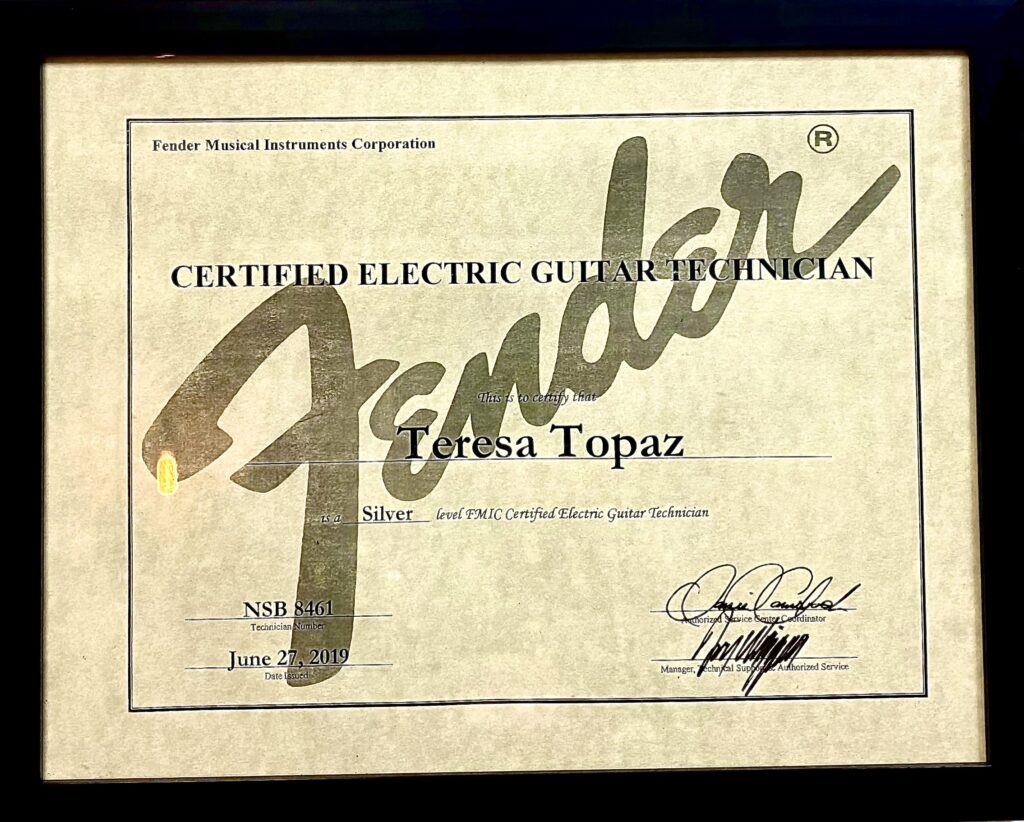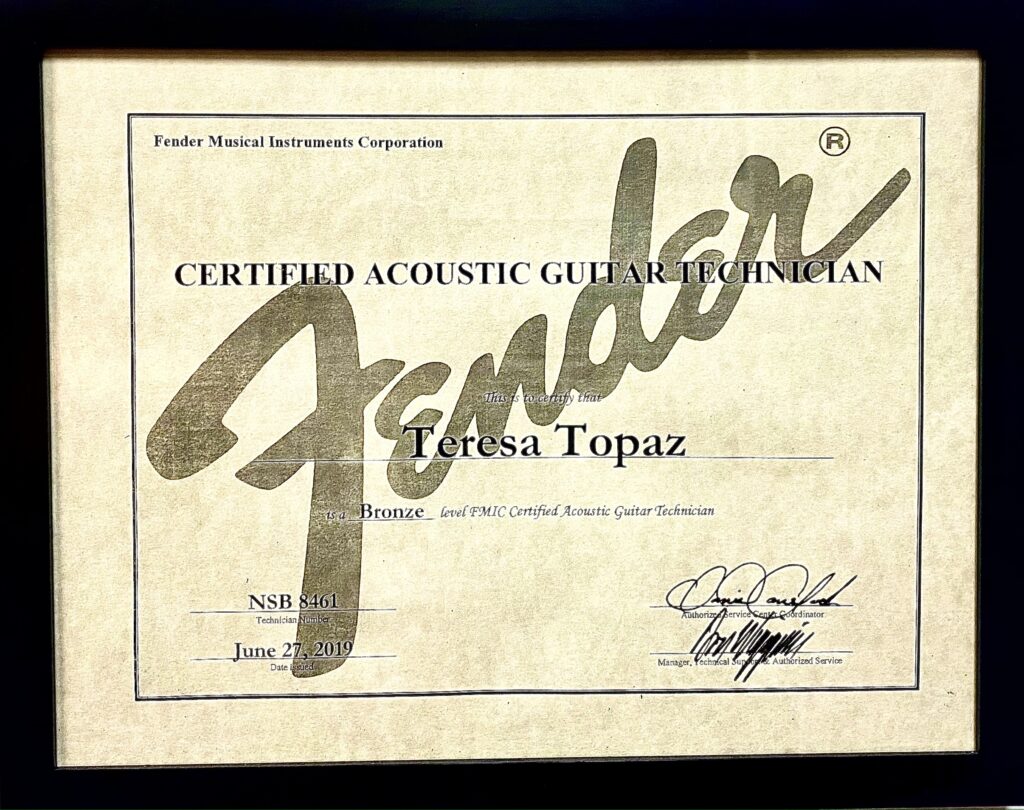 Martin Certified Repair & Warranty Repair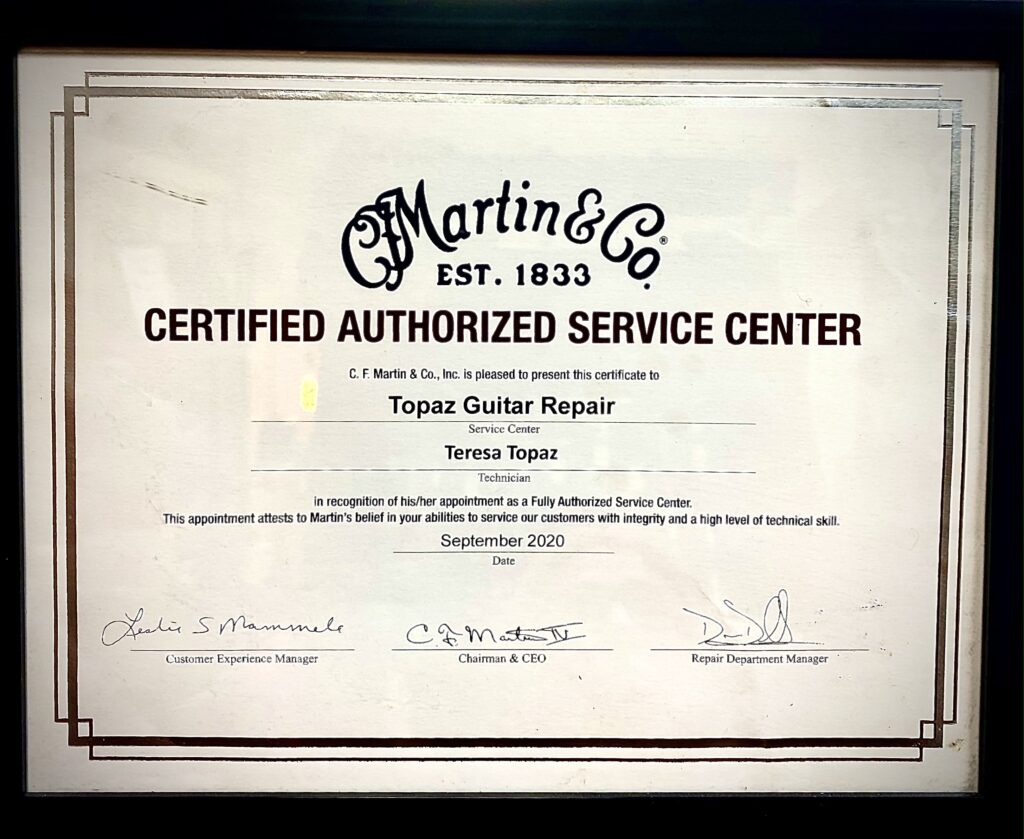 Nevada's only official Martin Guitar Warranty Center. Martin offers a limited lifetime warranty on their instruments. Please make sure you register your Martin before contacting us to set up an appointment.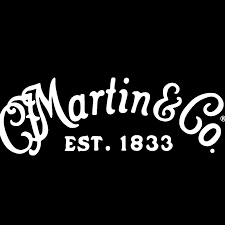 Taylor Certified Repair & Warranty Repair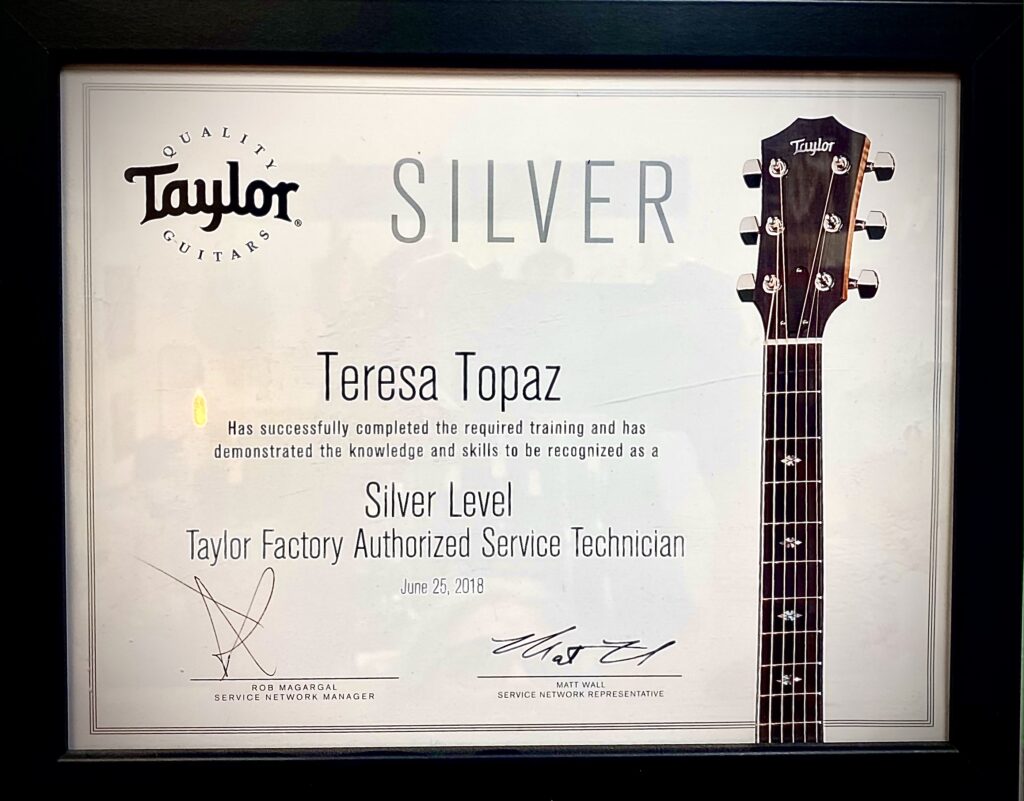 Las Vegas' official Taylor Guitar warranty center. Taylor guitars offer a limited lifetime warranty on most models. Please make sure you register your Taylor before making an appointment for repair.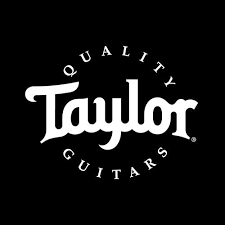 Completed Repairs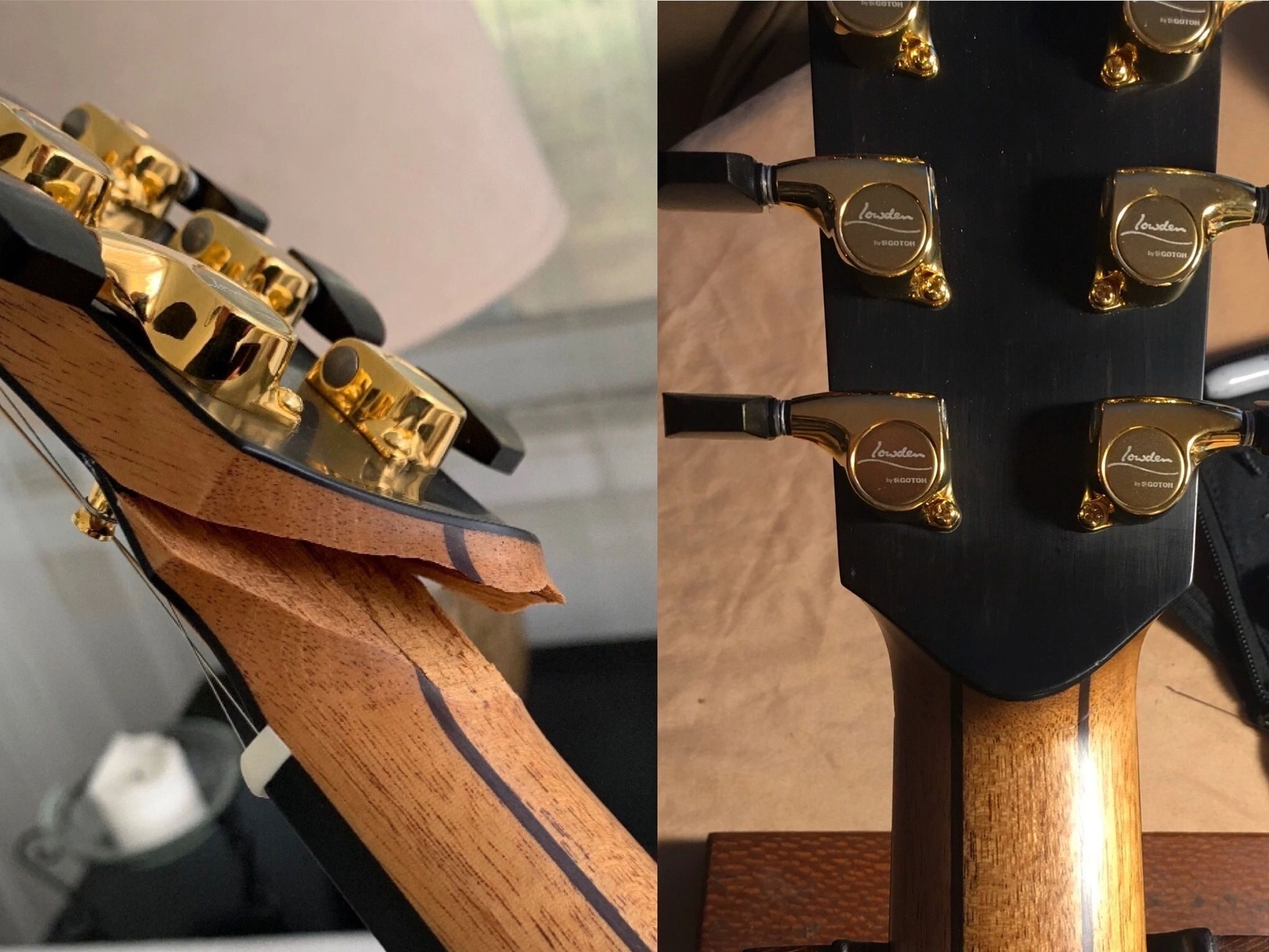 Lowden acoustic guitar split neck repair- Damaged in shipping.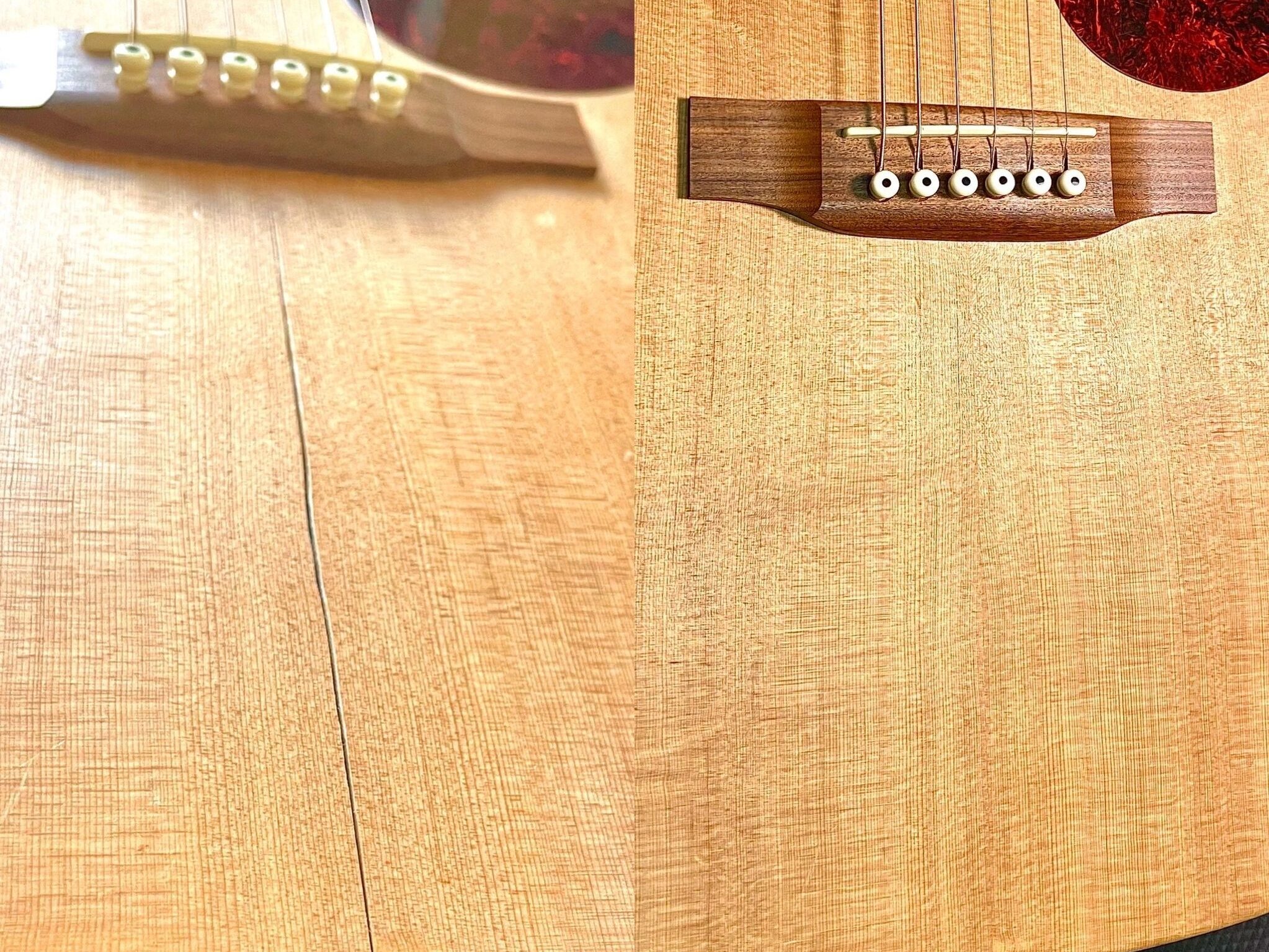 Martin Split Soundboard repair- humidity-related damage.  
1956 Gibson Les Paul Jr.
Reshape jumbo frets to medium feel, new hand-carved vintage bone nut, rewire, beauty wax buff, finish & full-service setup.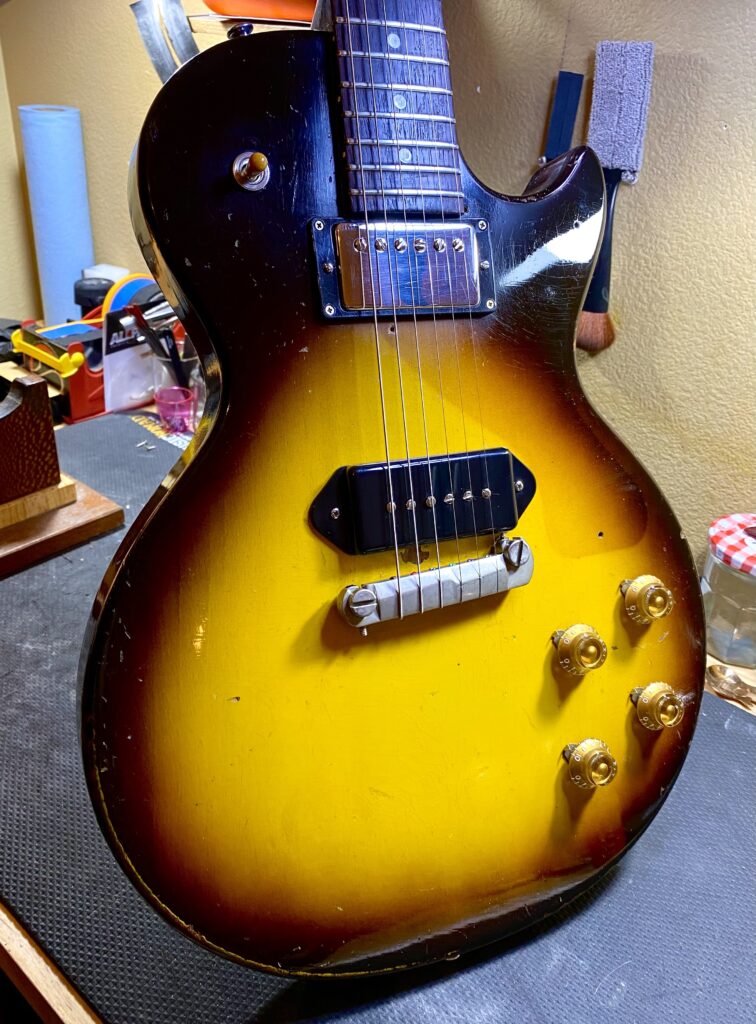 1978 Gibson Super V CES 
Full Restoration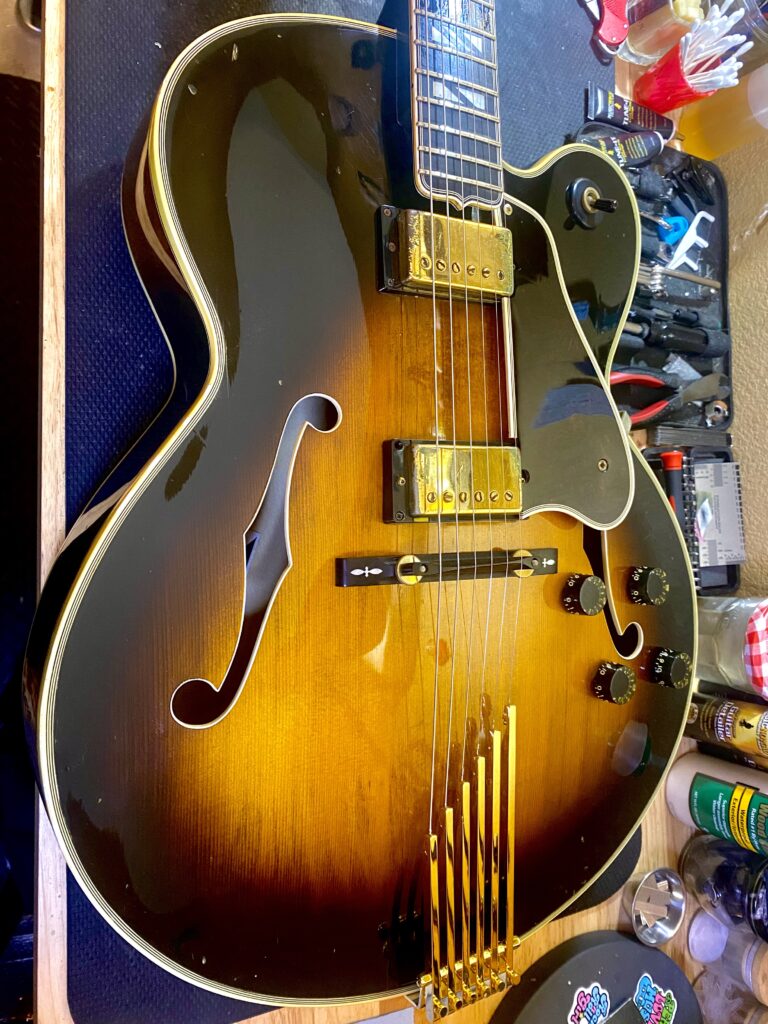 1959 Martin 018
Full Restoration & Reinish with Custom age-specific pickguard made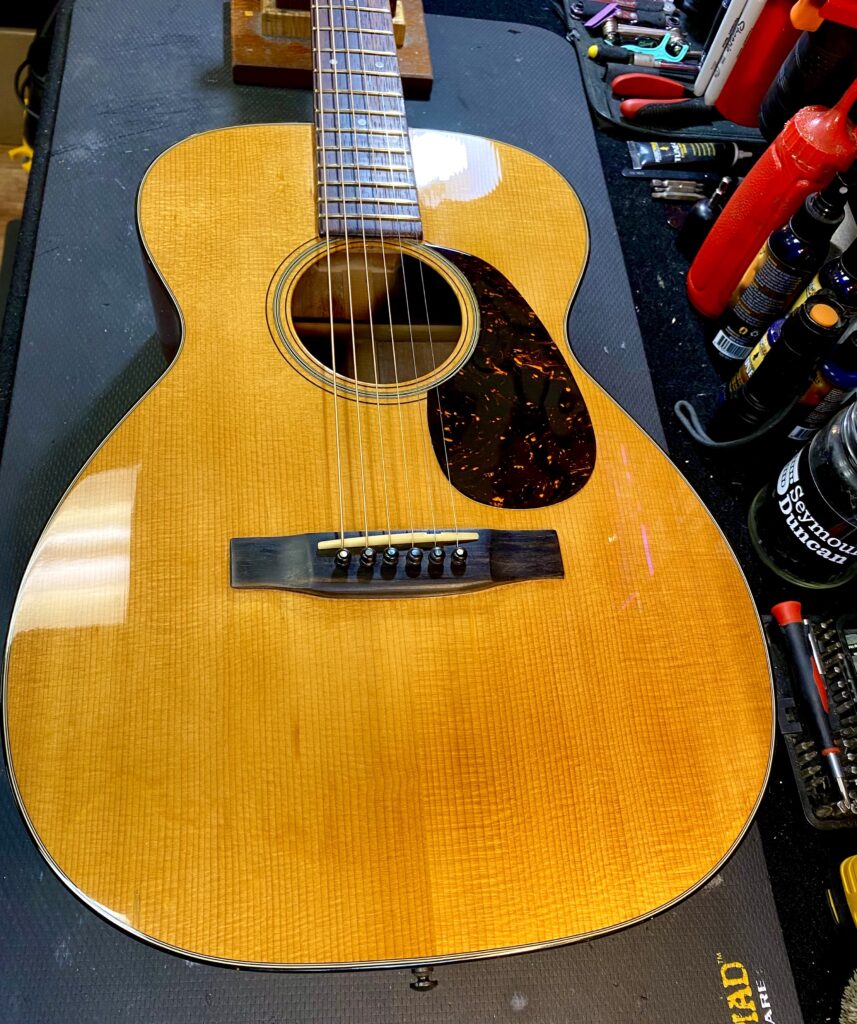 1968 Gibson SG Restoration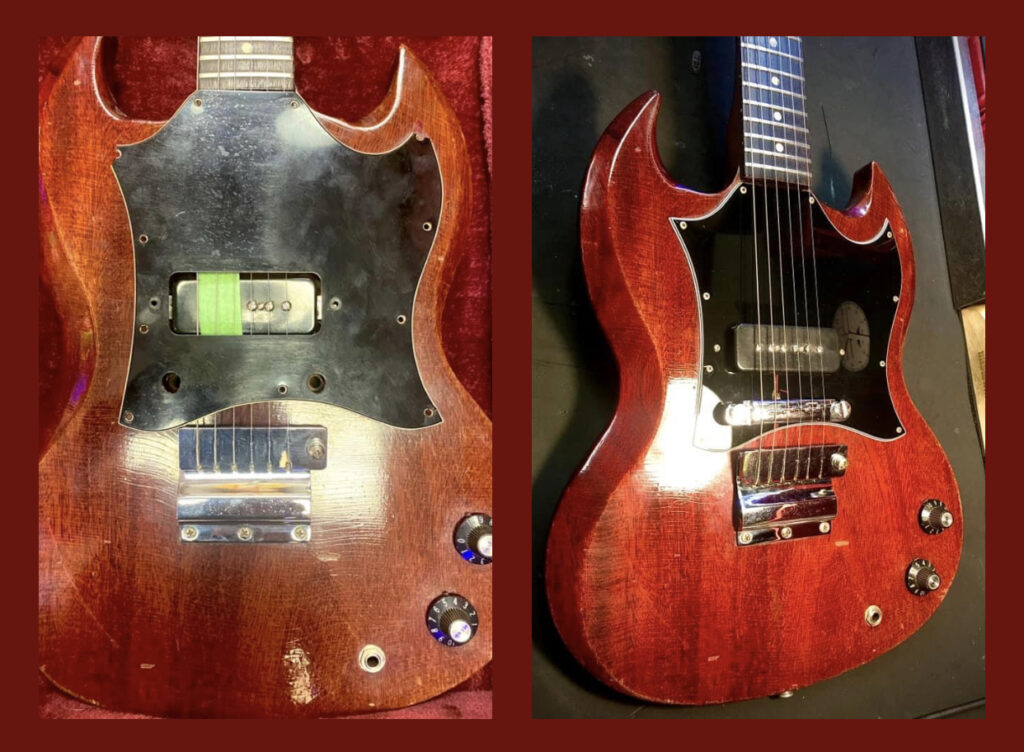 1960 Fender Strat
Fret level, crown, dress, polish & setup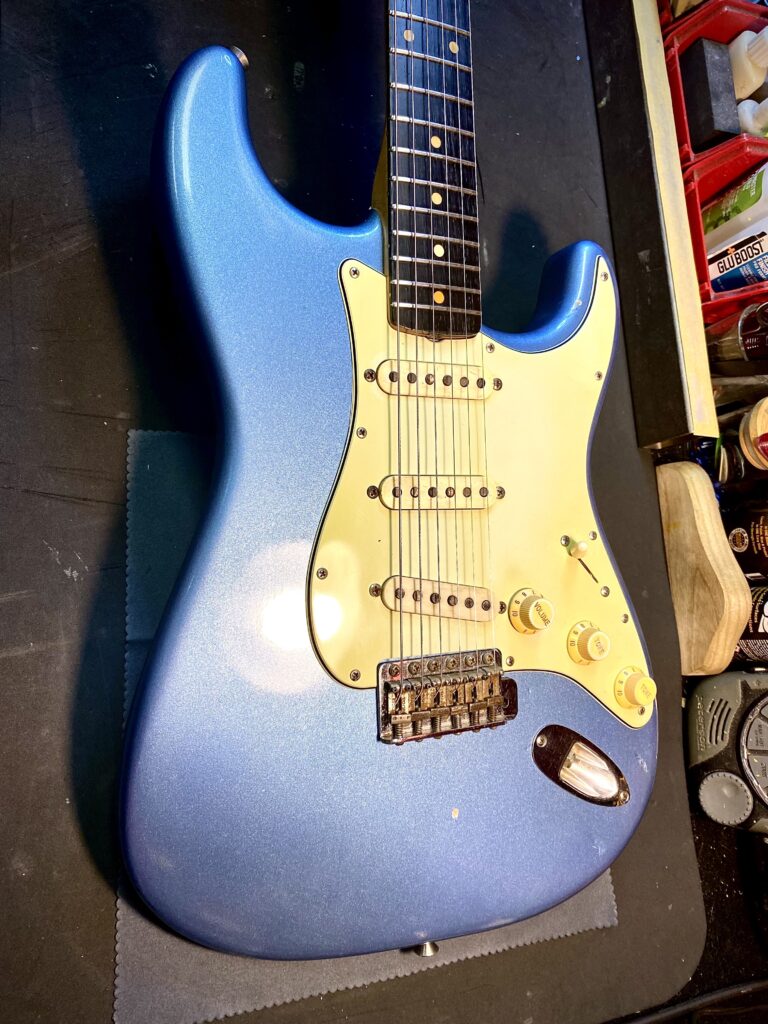 58 Les Paul Jr.
Clamp impression repair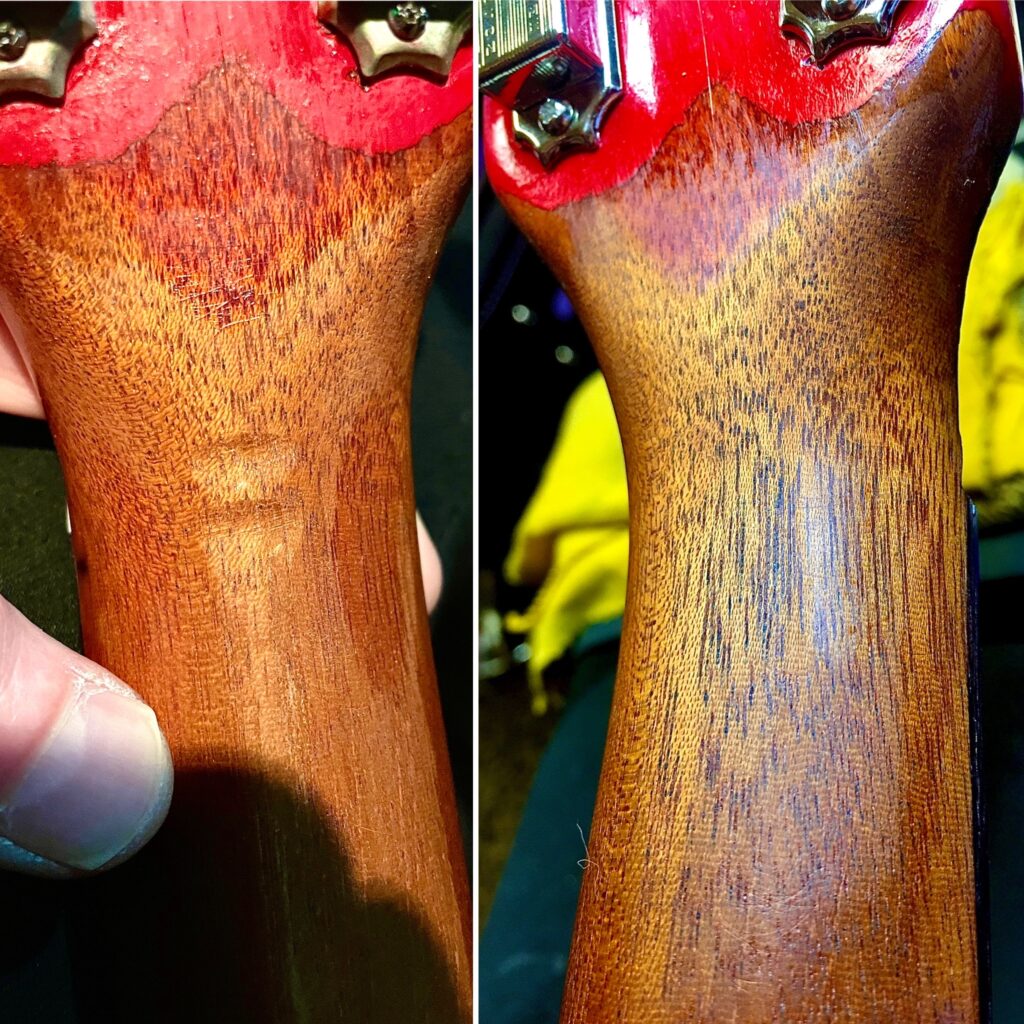 4 Guitars that survived a house fire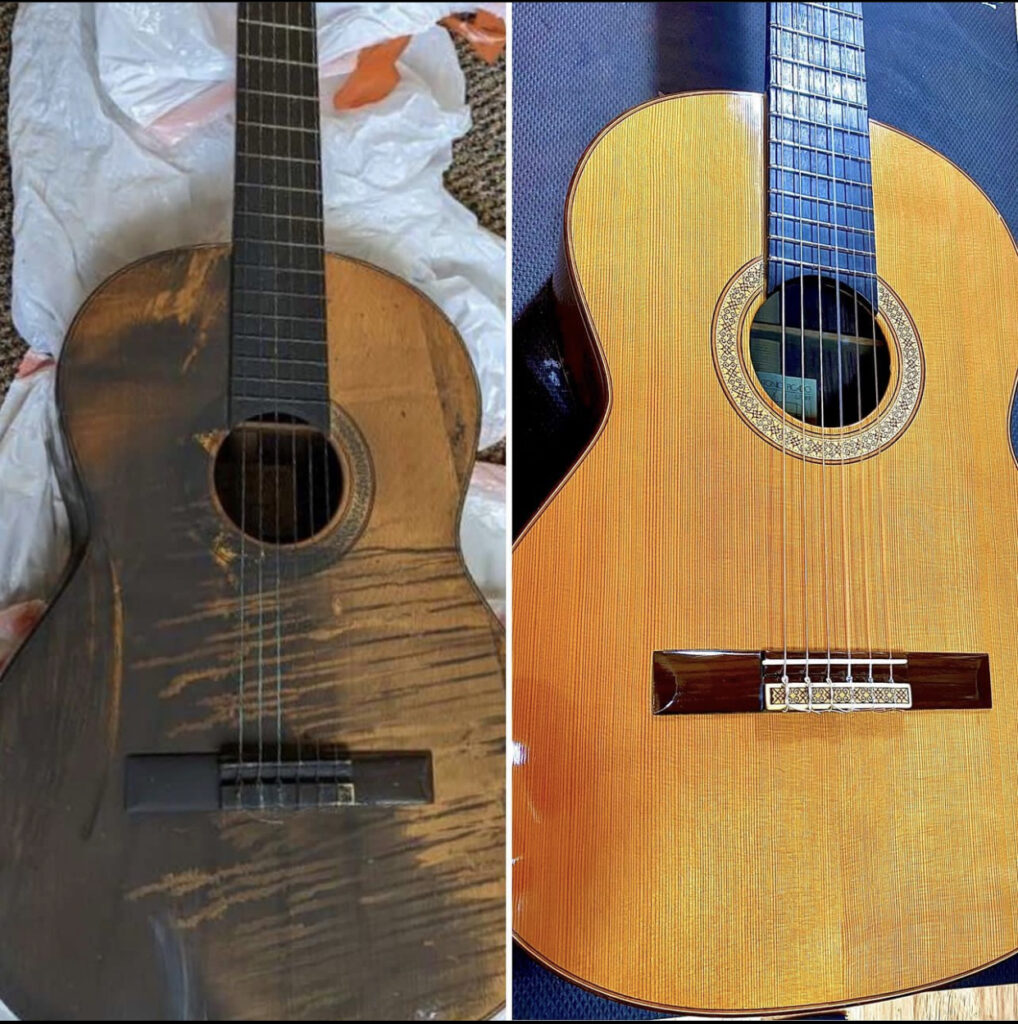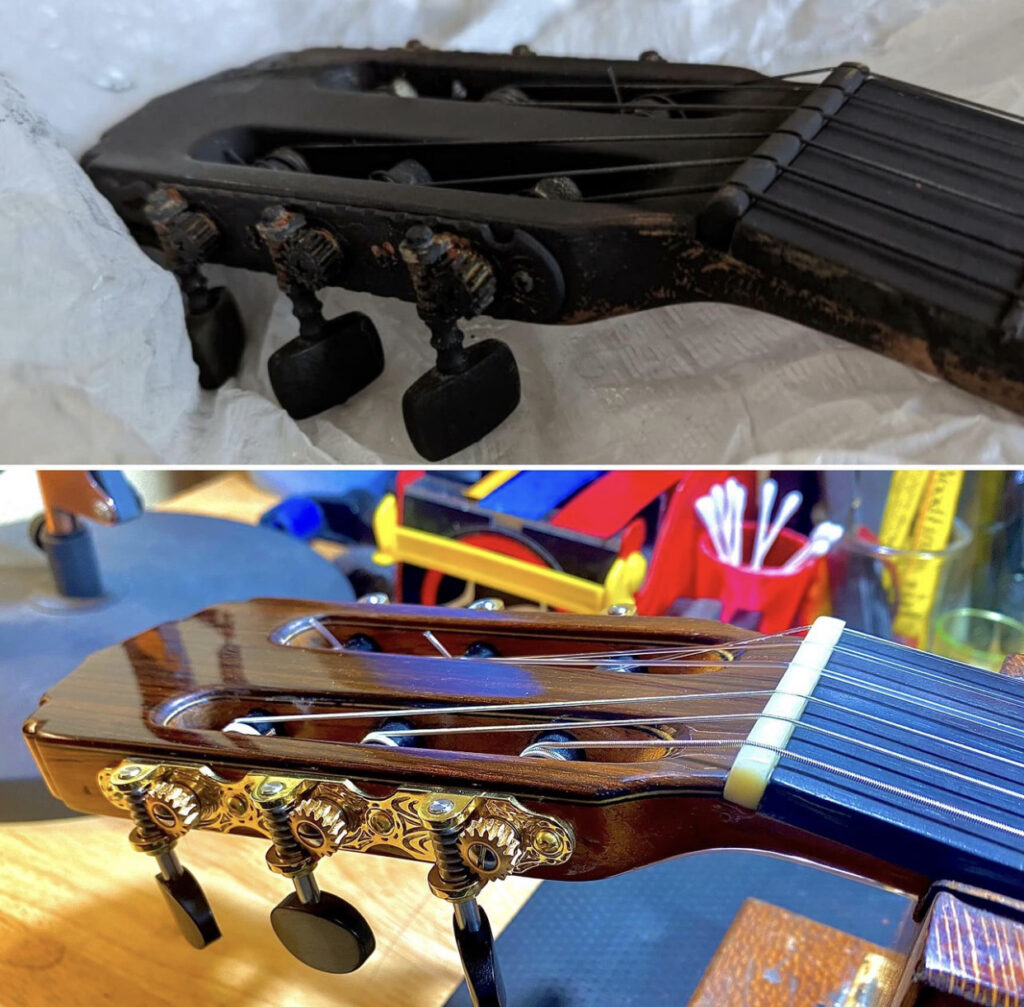 Jackson restoration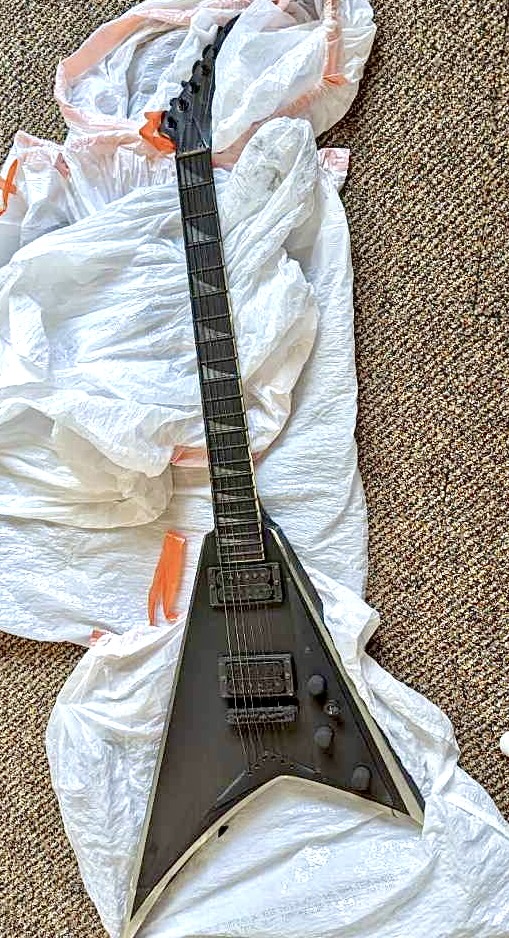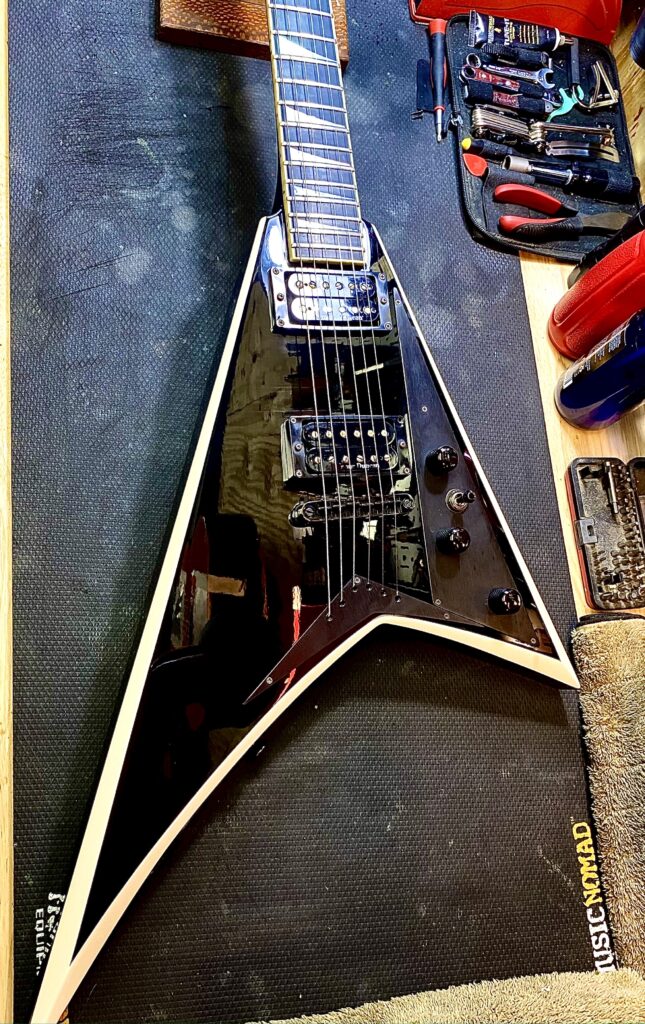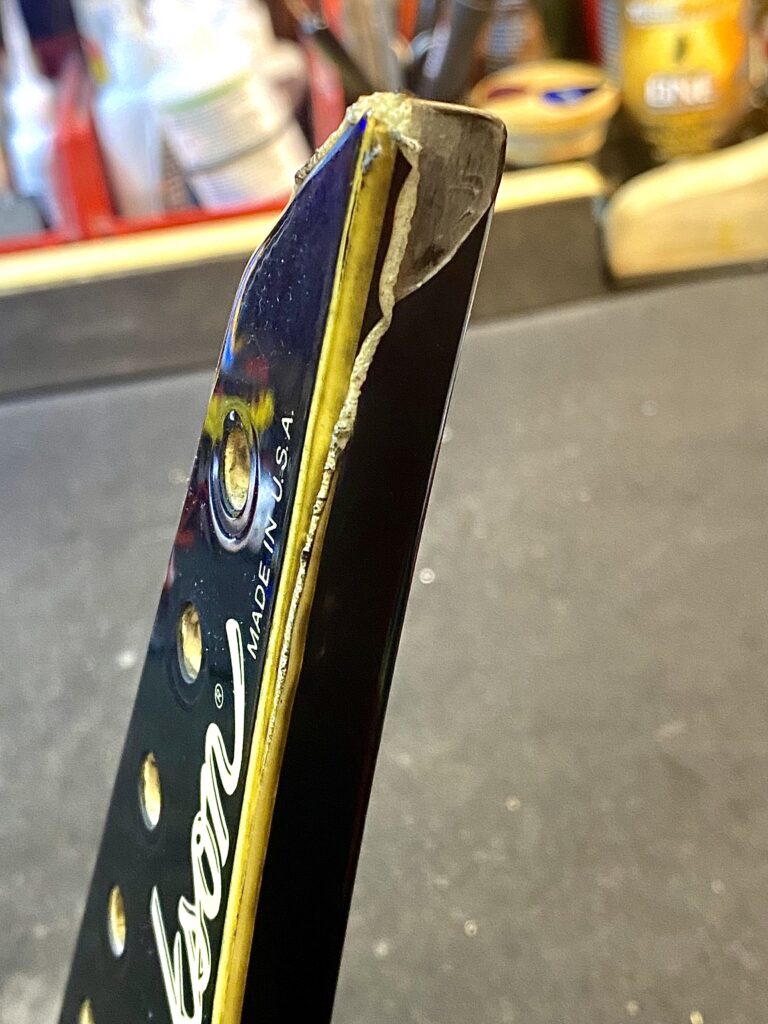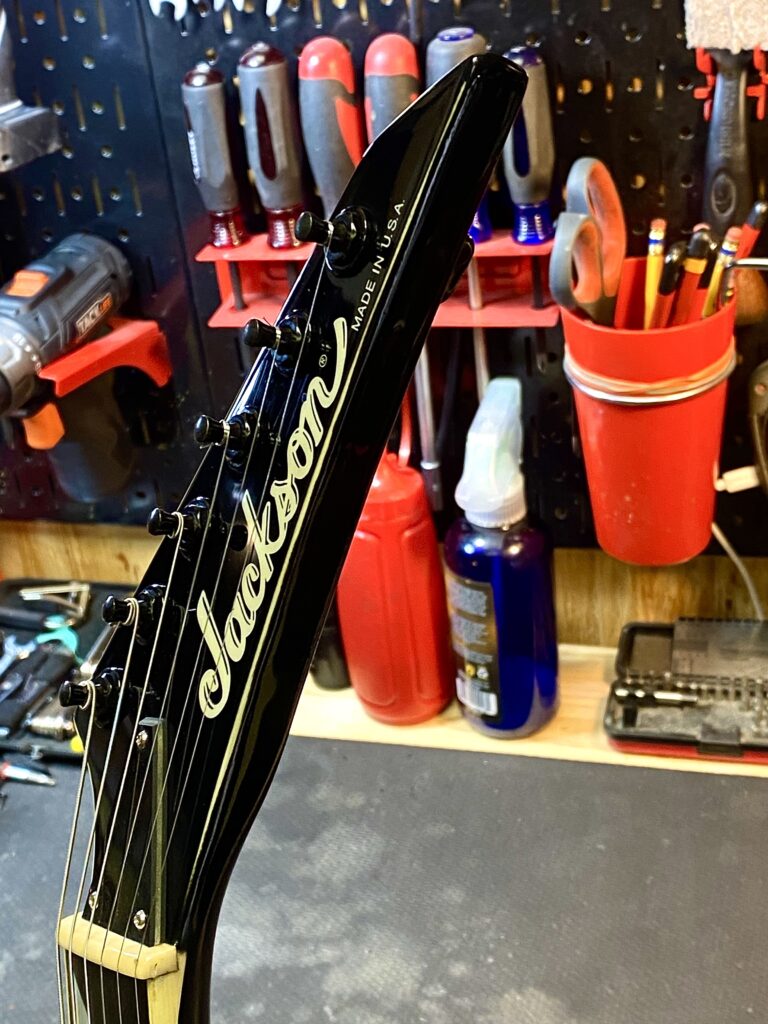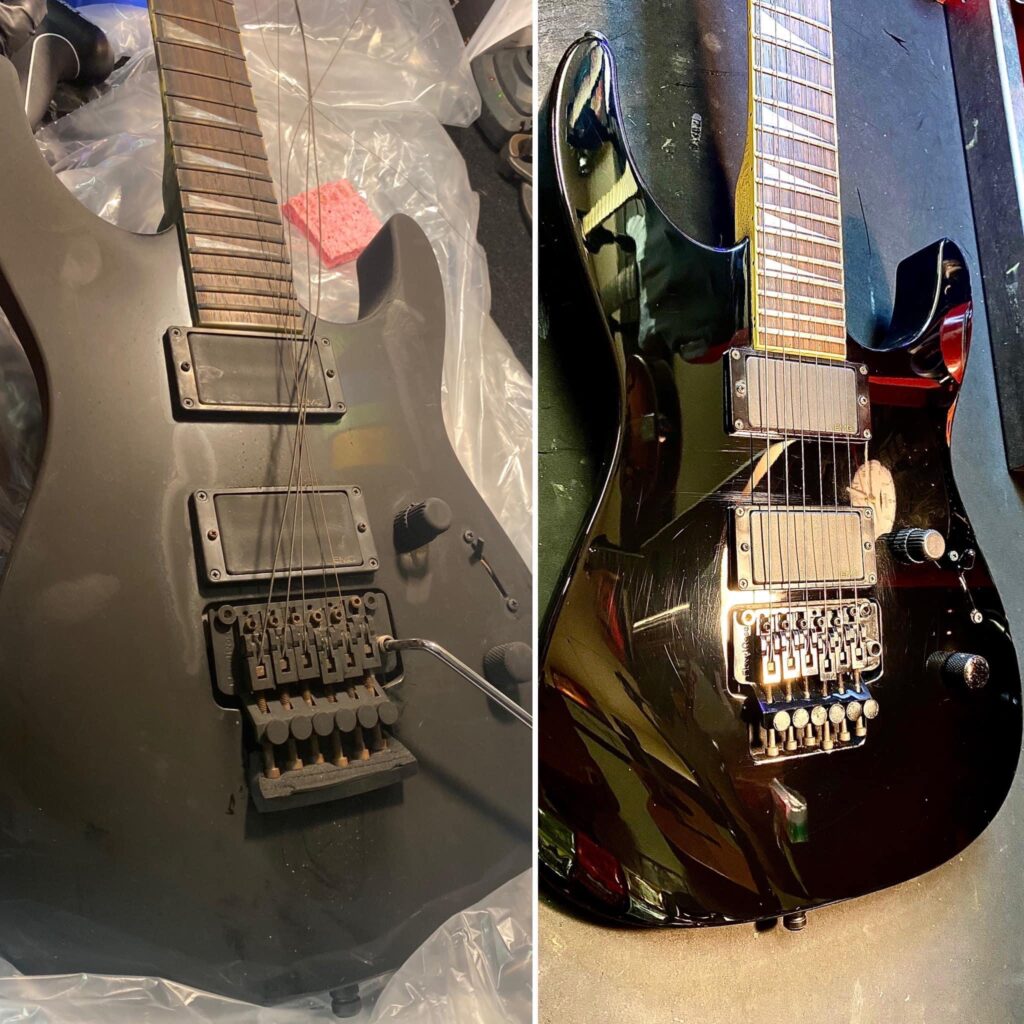 Custom Martin -Structural Damage Repair Damage due to a lack of humidity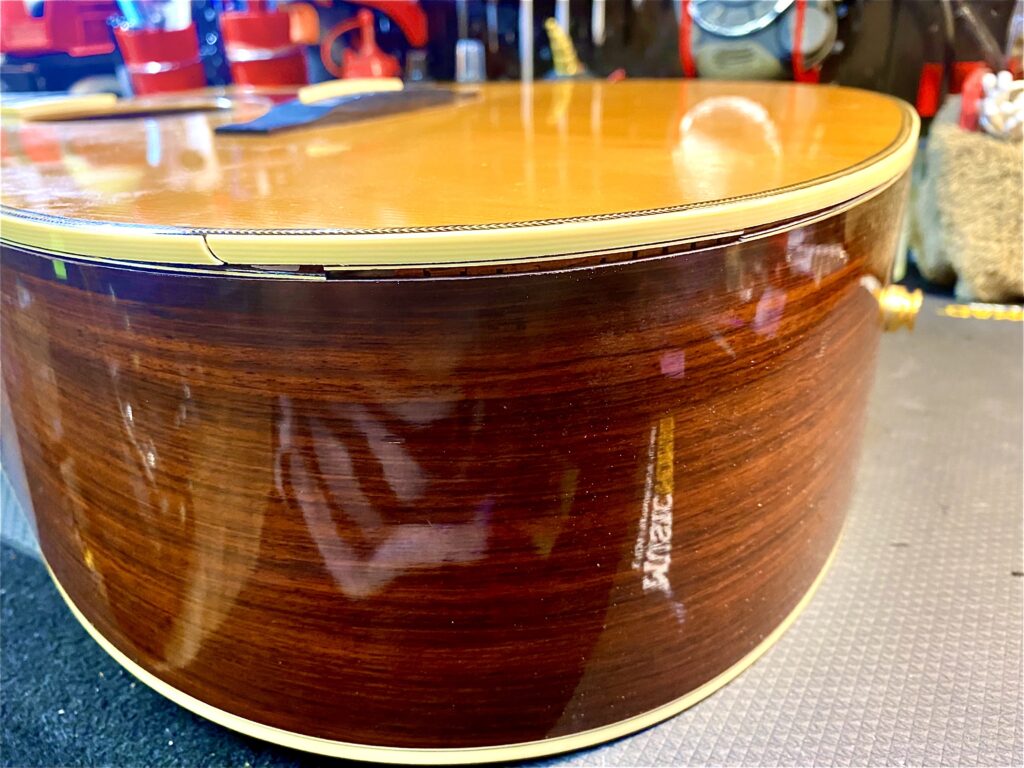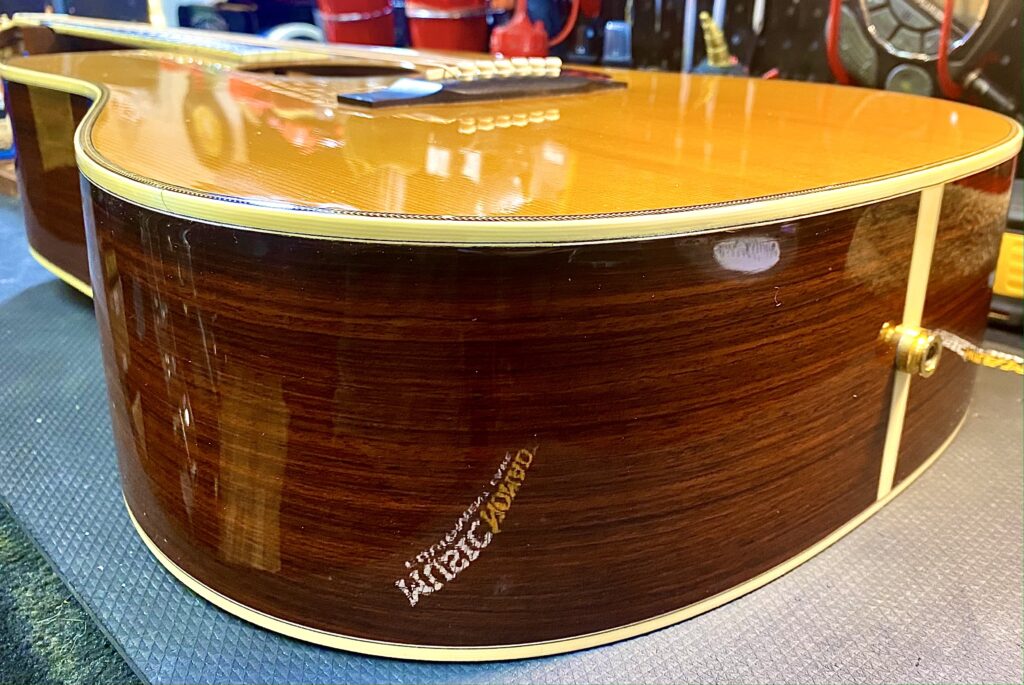 Fender Custom Shop paint swap/ refinish, assembly, and setup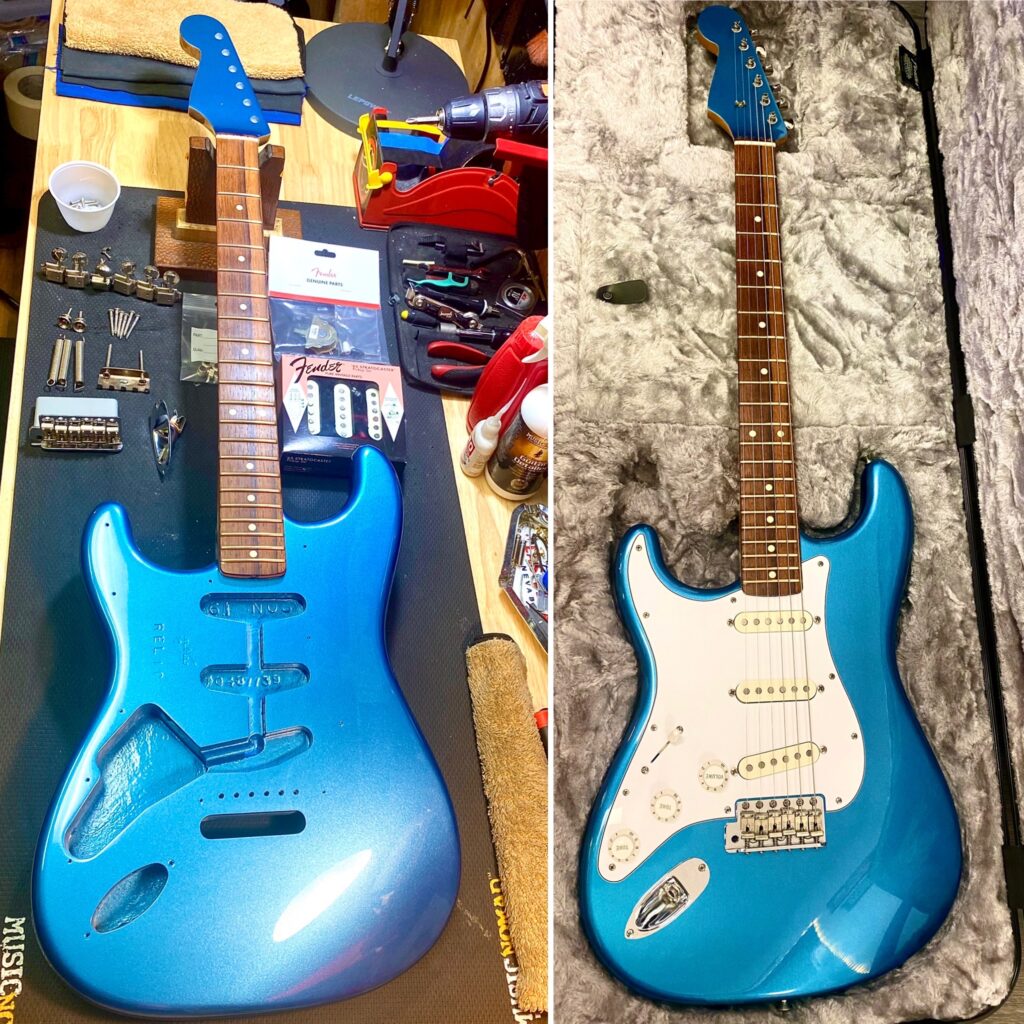 Custom bone saddle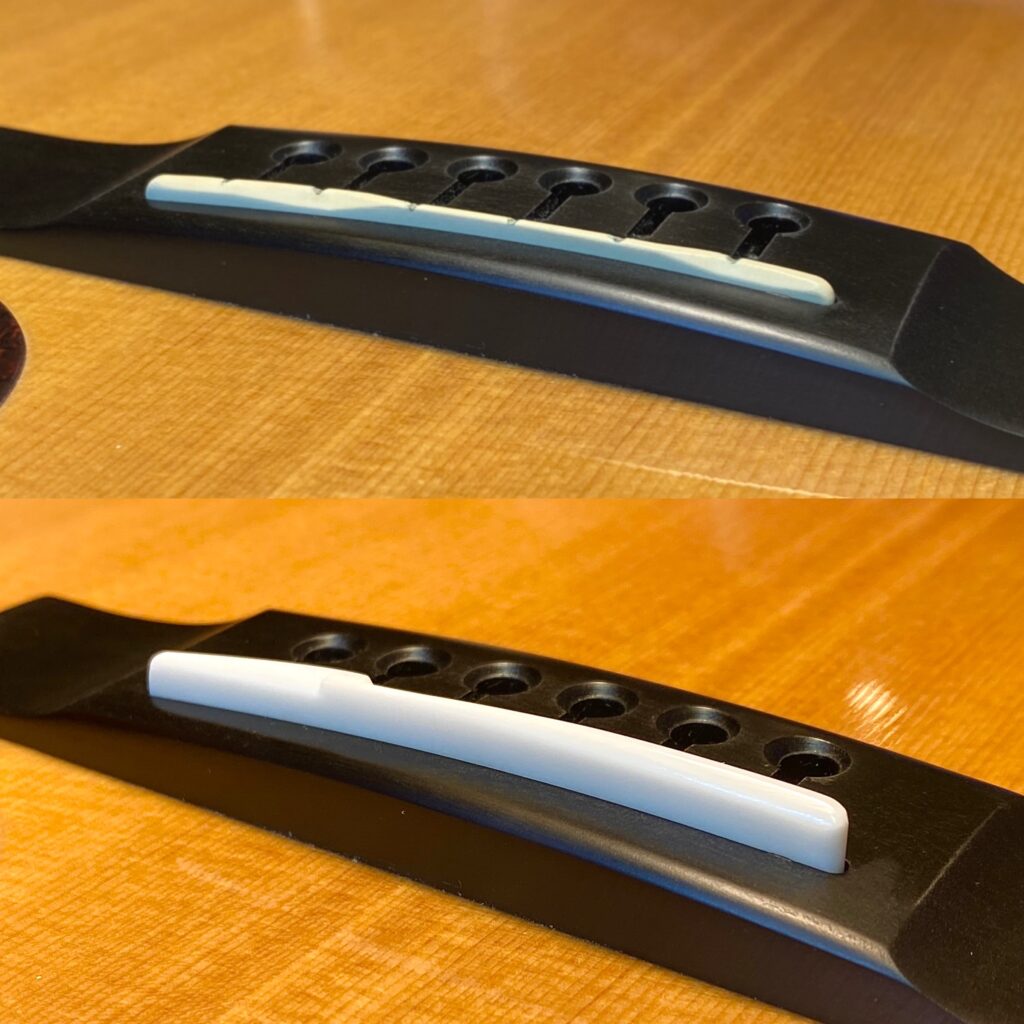 Fender Strat rewire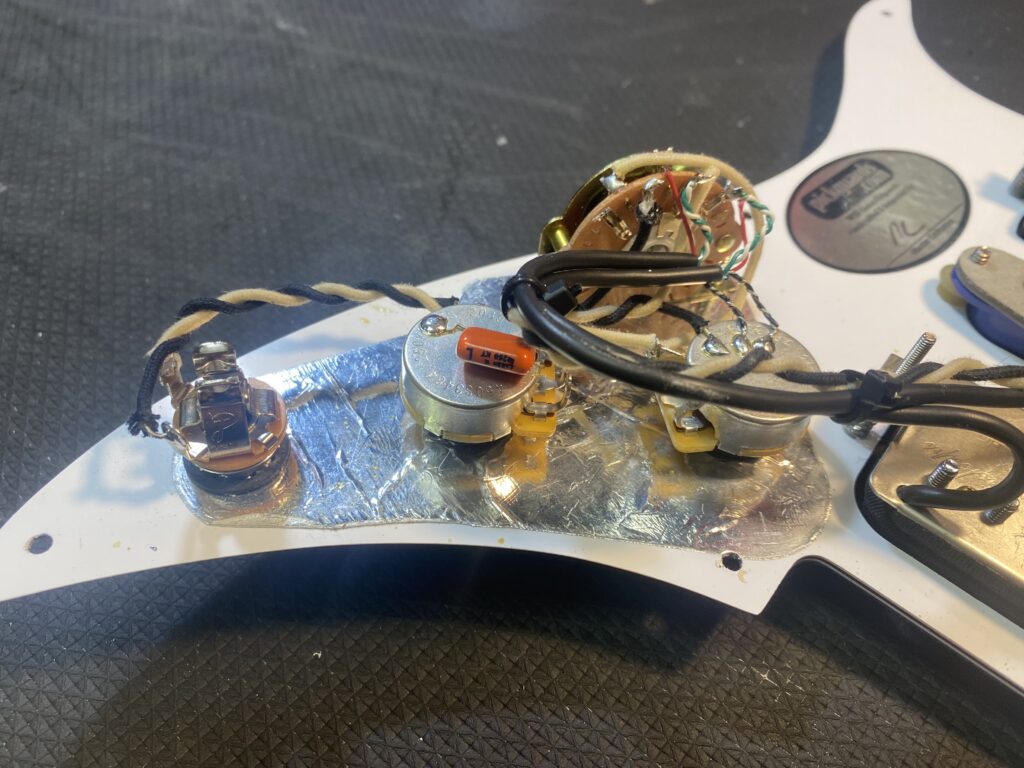 1963 Fender Jazzmaster Restoration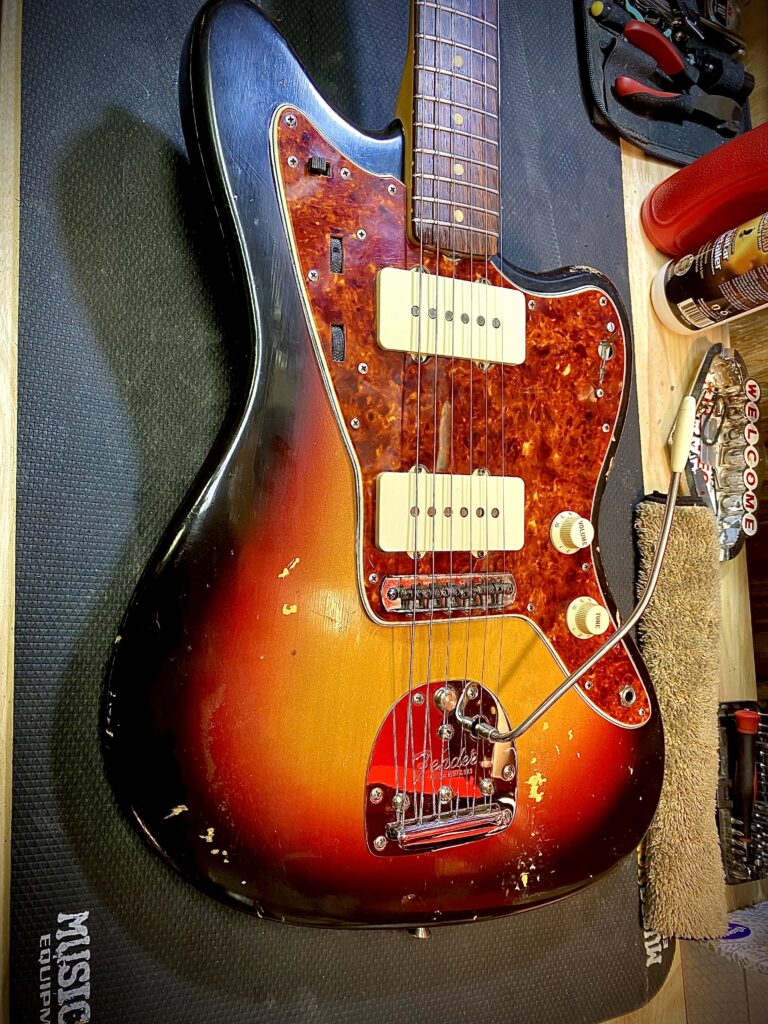 Martin survived a flood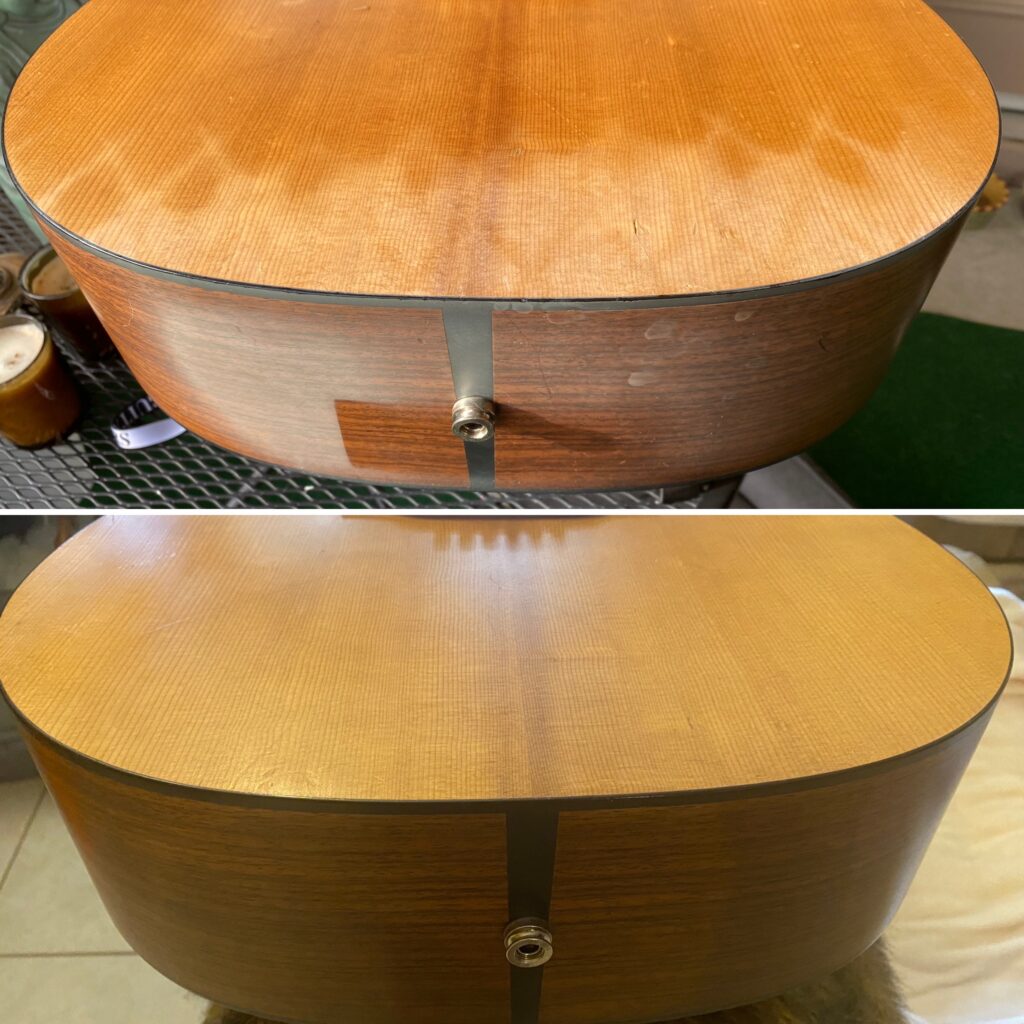 Soundboard crack repair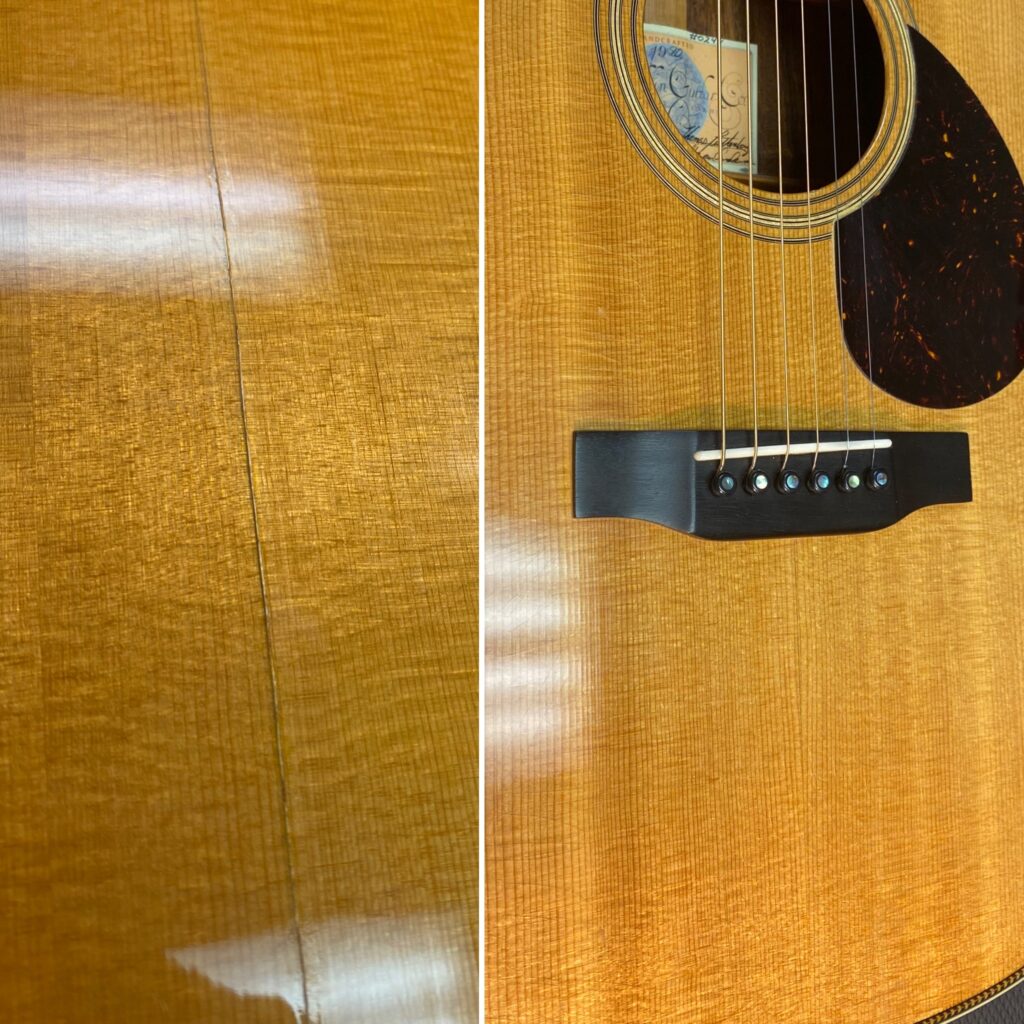 Fender Strat full re-wire with orange drop caps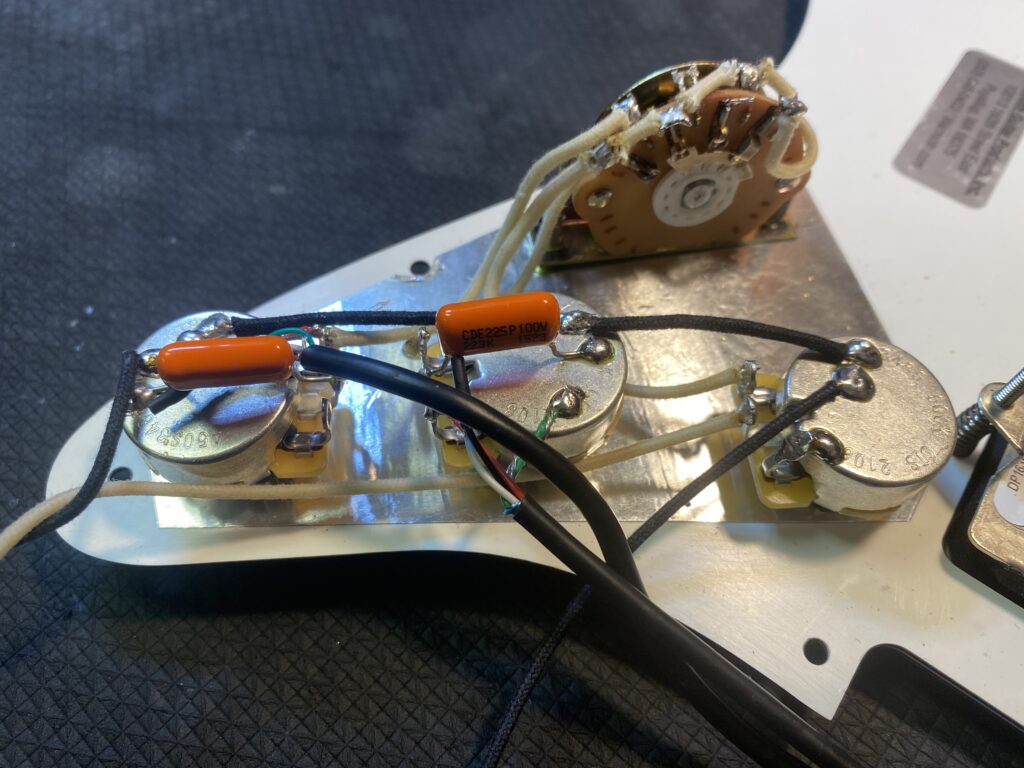 Custom classical guitar- split panel repair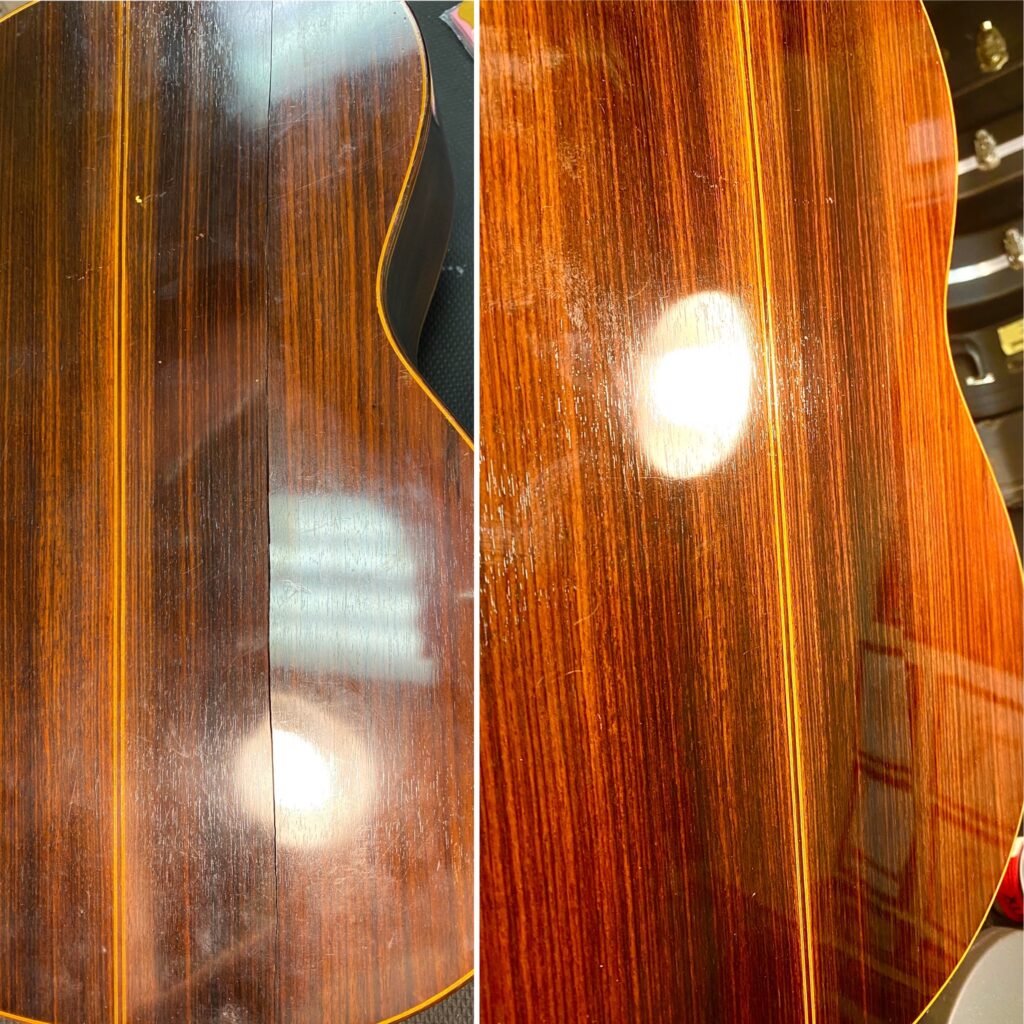 Bone nut custom hand-carved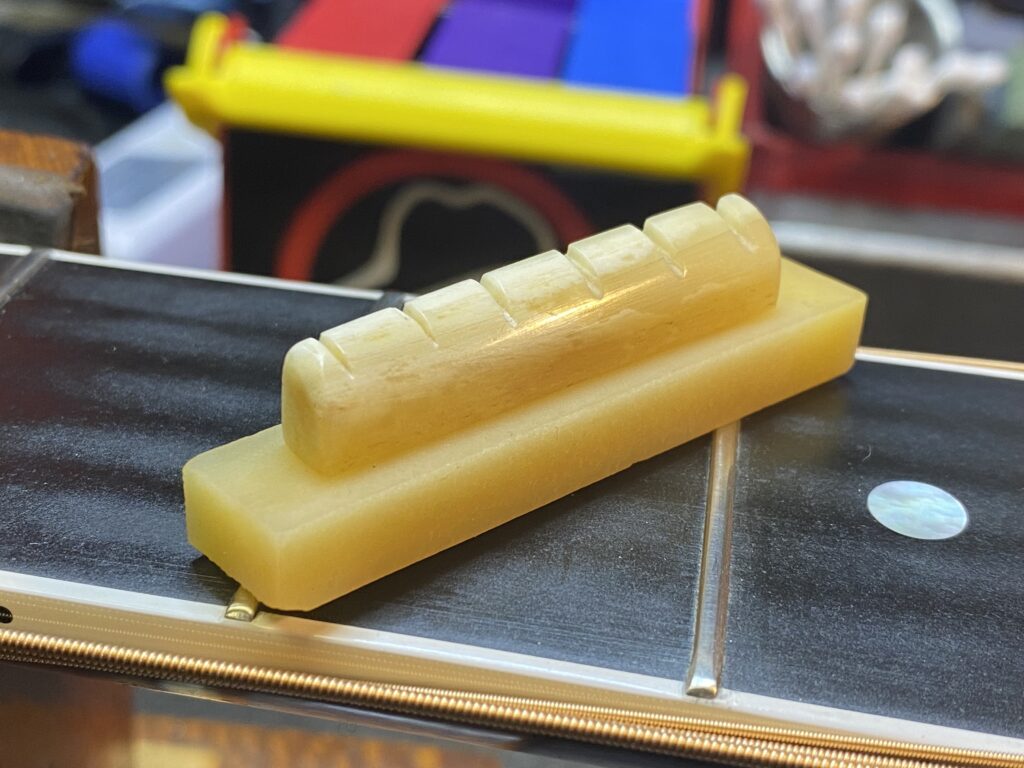 Black Graph Tech nut hand-carved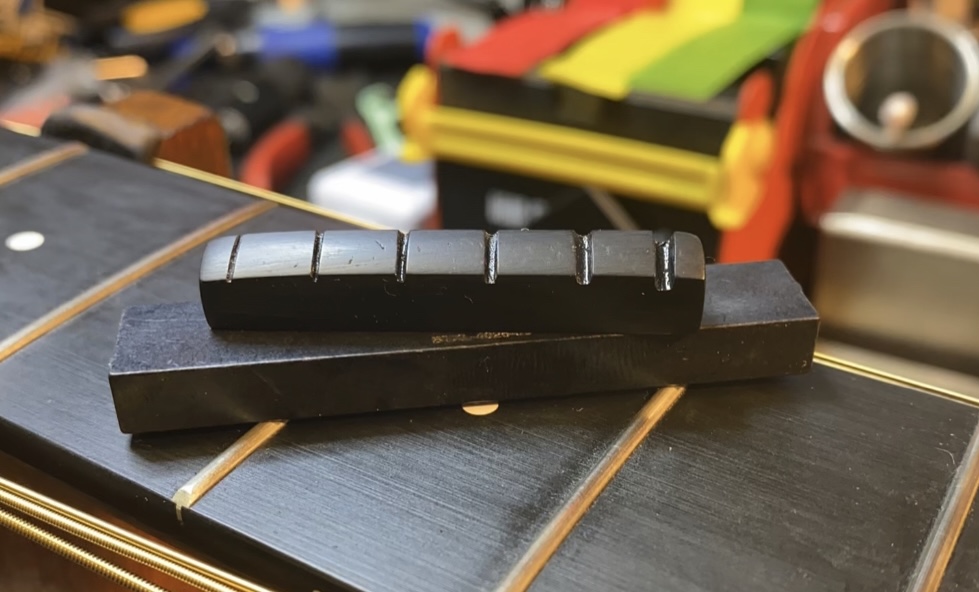 Les Paul 50's custom re-wire with Emerson oil caps 15UF and 22UF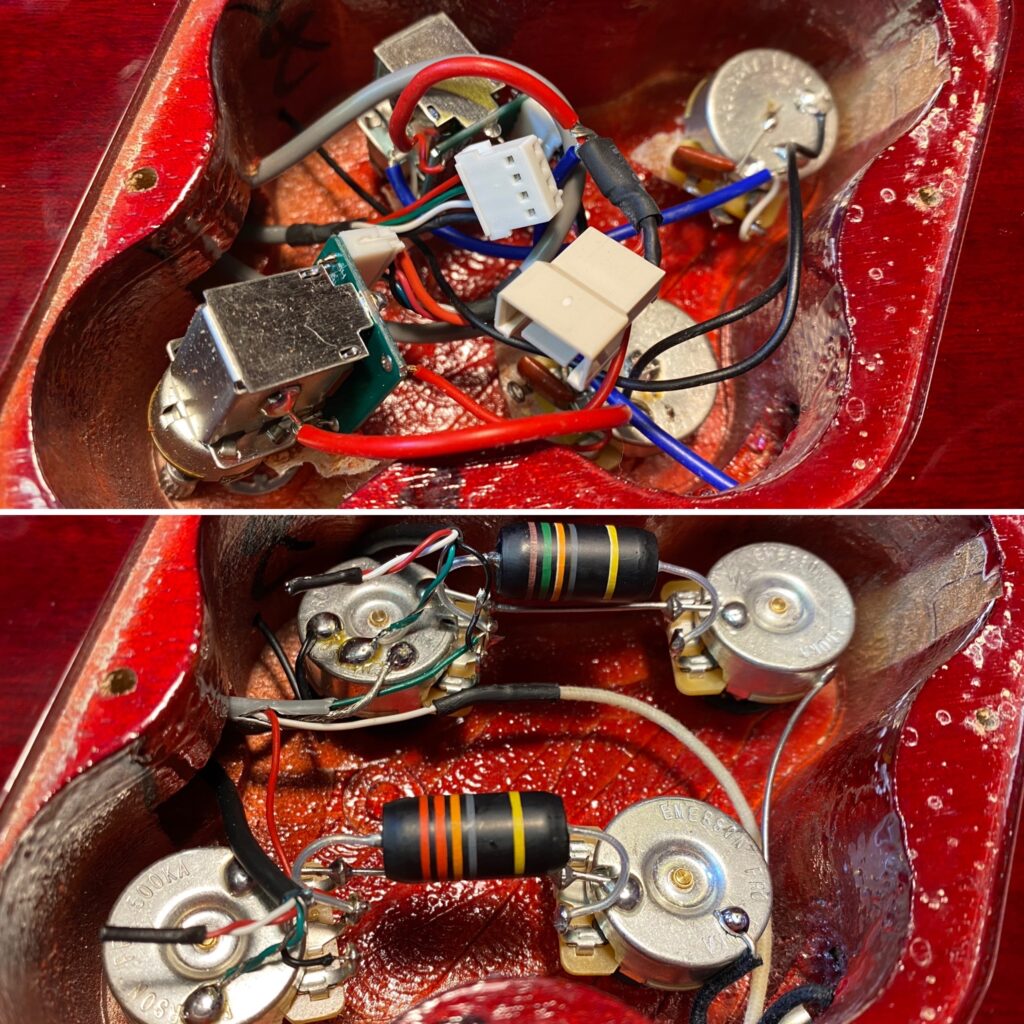 Acoustic ding repair – drop fill, wet sand, wax & buff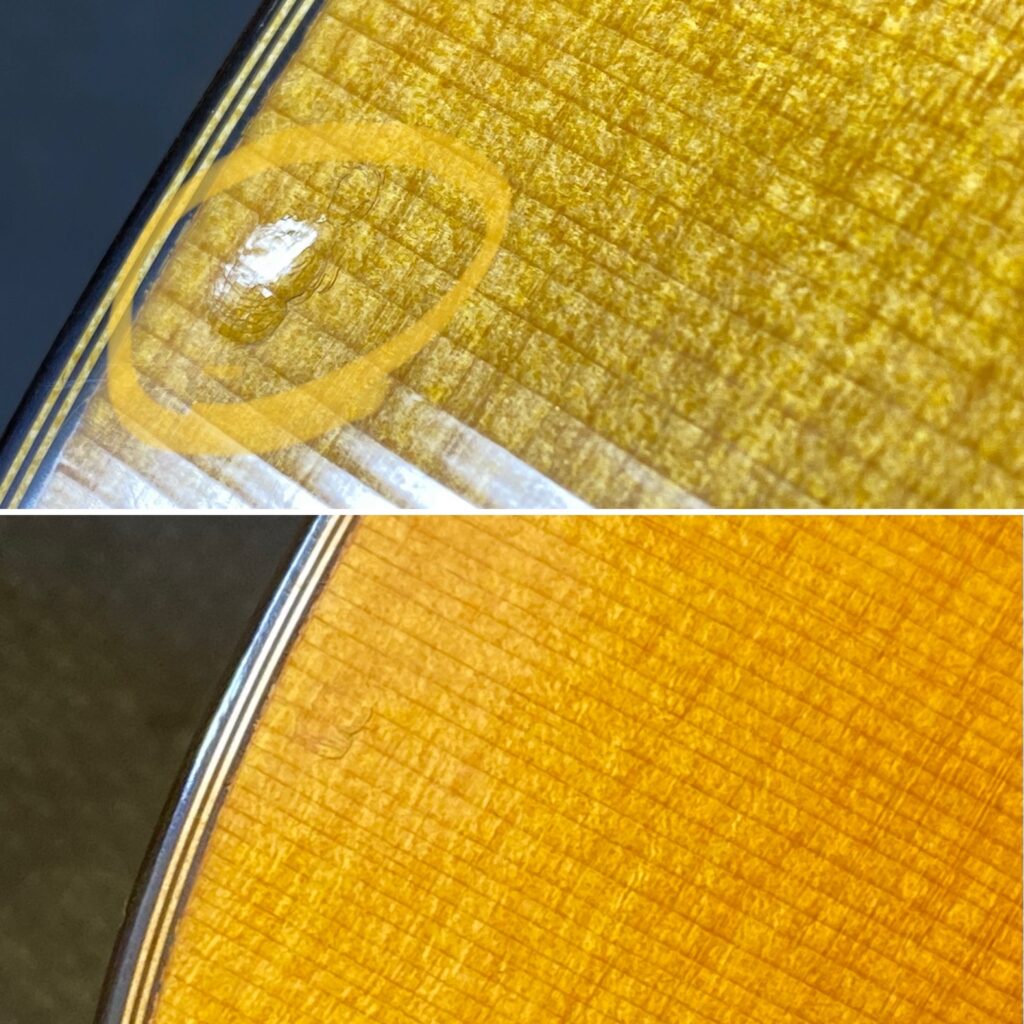 Fretboard crack repair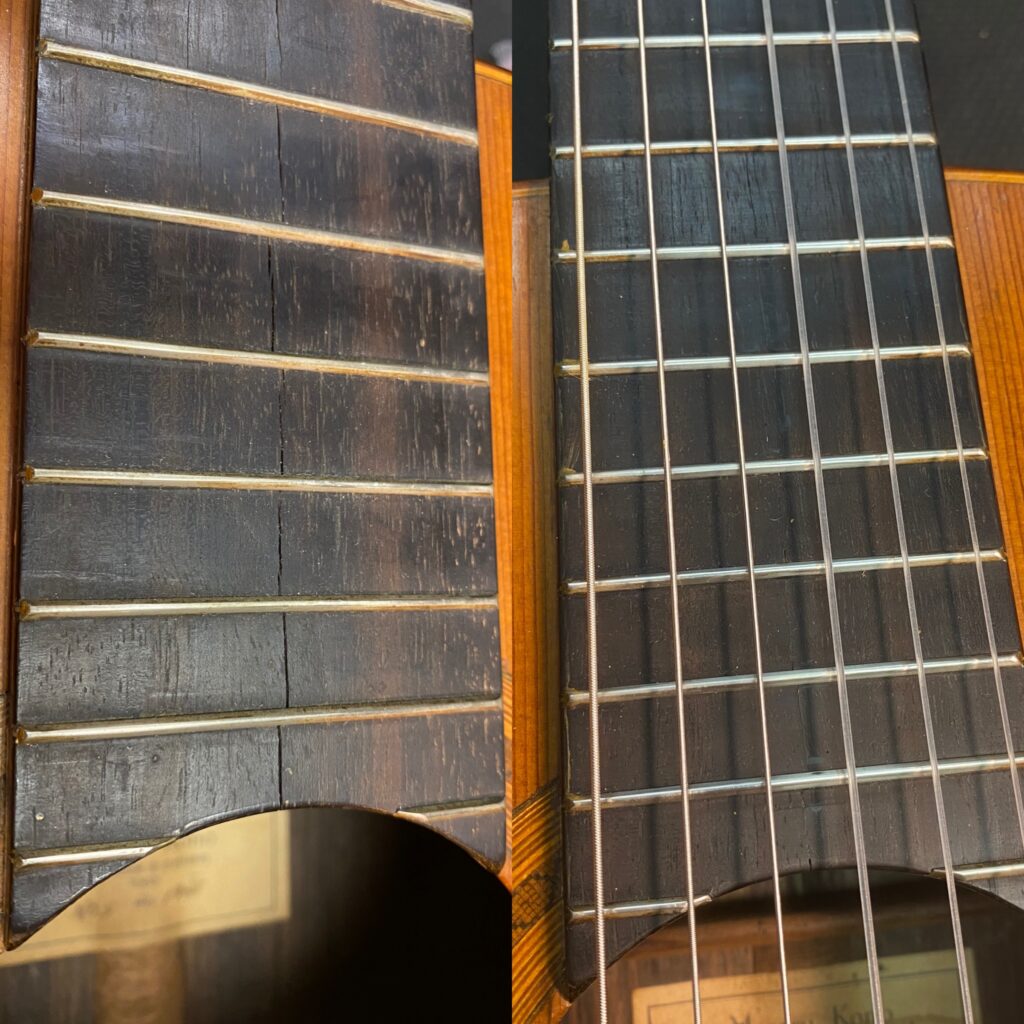 Strat body parts build, Fret level, crown, dress, and polish & setup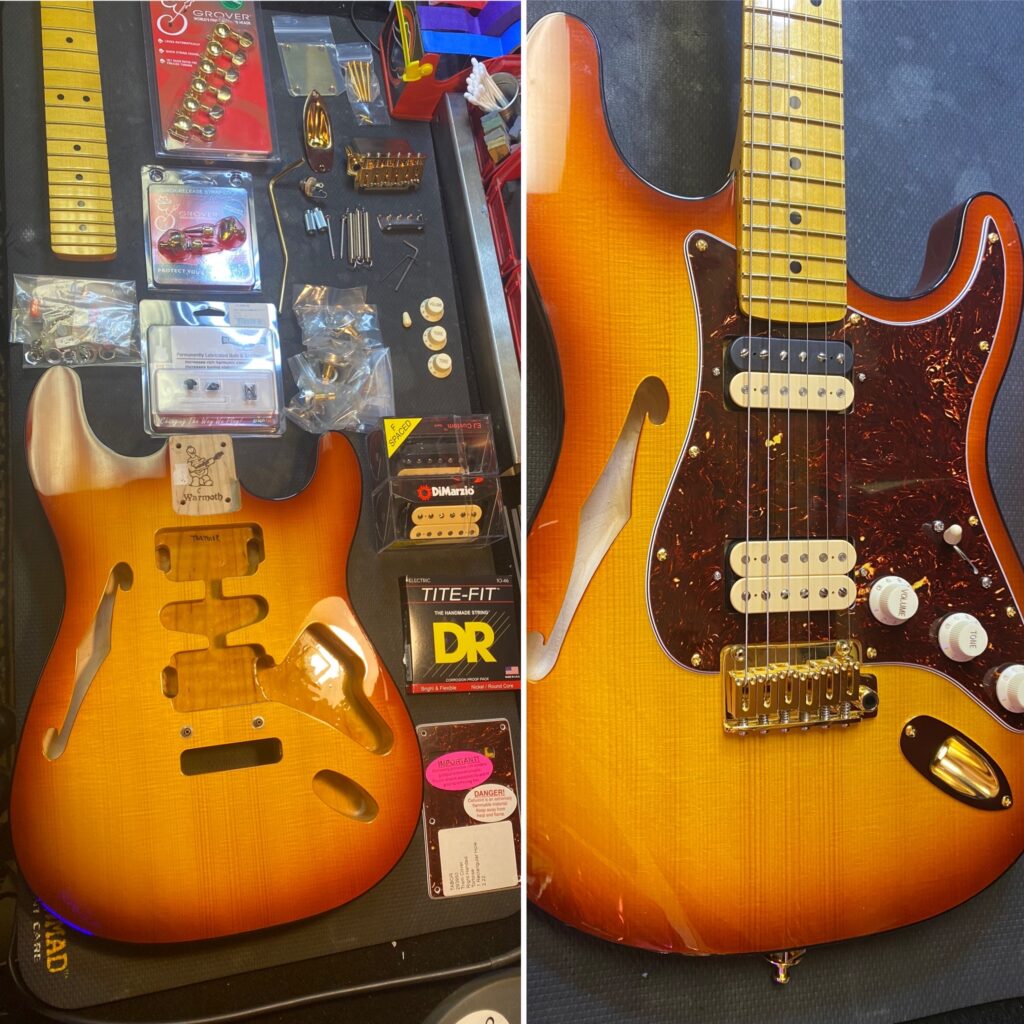 ---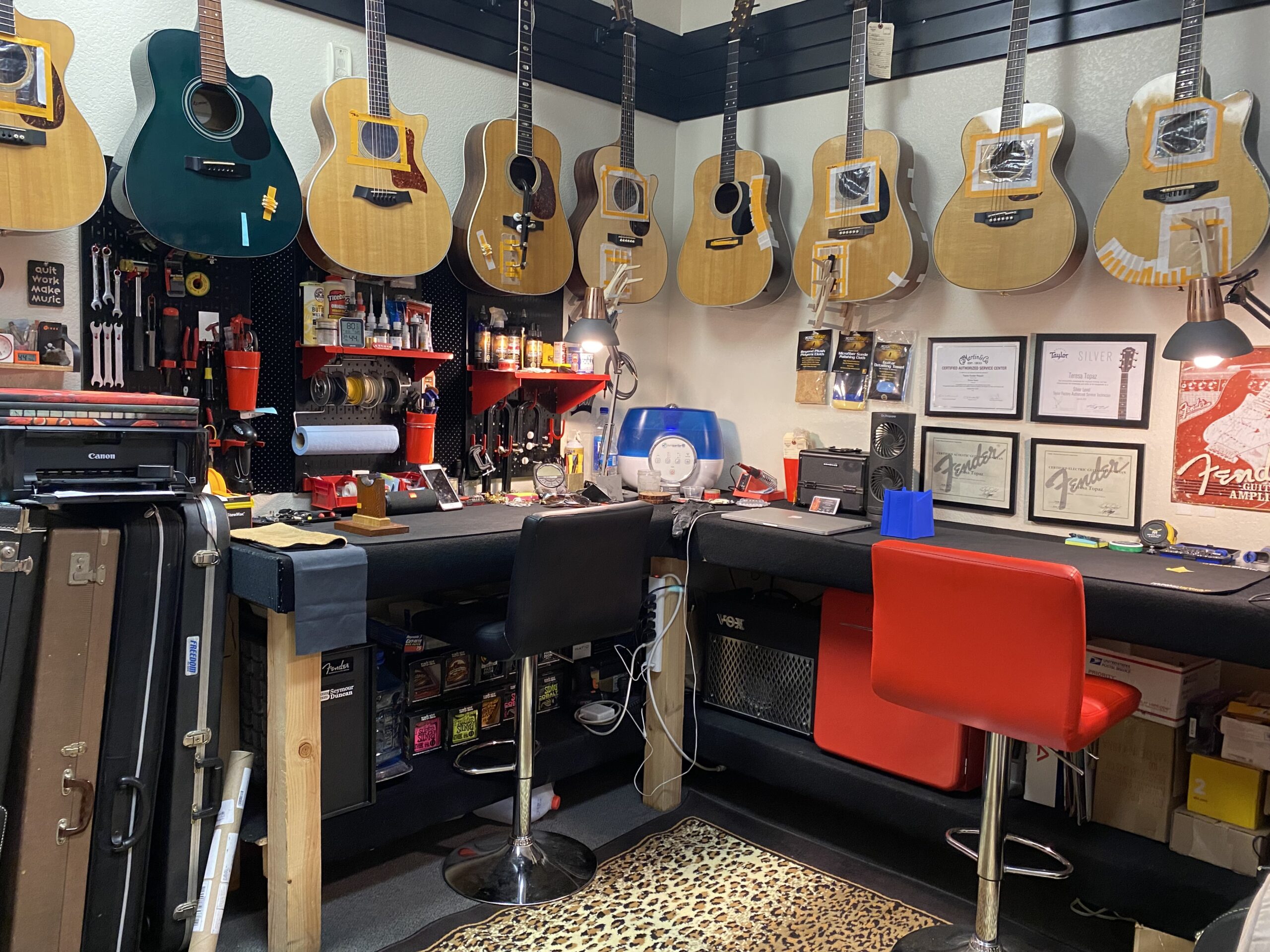 Let us take care of your guitar.
*By Appointment Only*