Services


Setups
All Setups and Repairs include humidification to 50% during the length of stay in the shop. Can we say Spa Day?!! My job as a guitar tech is to help your guitar return back to what it was built for… to play!! I also sit with each individual client and go through how to maintain your instruments correctly at home, monthly and yearly maintenance and I include all truss rod and intonation adjustments needed after you have picked up your instrument for the following 6 months.
Restrings: Needed every month, conditioning your fretboard and a truss rod adjustment and intonation check.
Setups: Needed every 6 months minimum.
Humidity: Desired range- 40-55%. Requires humidification at home 24/7. Vegas is where instruments come to die in this desert. Musicians have to step up our home care to avoid the heartbreaking side effects that can happen due to lack of humidity. Most of what comes into my shop is avoidable with this added attention to detail. All consultations include information needed for home care of your guitars and instruments. If you need just an in-person consultation for advice on repairs on a guitar or stringed instrument or care without it being checked in, this service is also available
Acoustic Guitar Setups:
Humidified to 50% ( Shop sits at 50% 24/7)
Remove old strings
Condition fretboard
Buff frets
Clean nut slots, and lubricate,
Tuners are lubricated, tightened, and then polished
Bridge is conditioned
Sadde is checked for any leaning issues, handed sanded to lower action at the request of the client, and optional depending on playing style.
Pickup/preamp cleaned with contact cleaner & output jack.
Bridge pins assessed for proper seating on bridge, corrected if need be (Humidity-related issue)
Restrung with the proper gauge of string, tuned to the desired pitch, and strings stretched.
Truss Rod adjustment & Intonation
Pickup are adjusted as needed
Instrument polished
The Beauty Mask: Wet sand, buff and finish to make your guitar look brand new and remove any minor scratch marks, age, or swirl marks (Added repair labor cost for this service in addition of setup cost)
Electric Guitar/Bass Setup:
Humidified to 50% ( Shop sits at 50% 24/7)
Remove old strings
Condition fretboard
Buff frets
Clean nut slots, and lubricate,
Tuners are lubricated, tightened, and then polished
String tree gently sanded underneath and lubricated
3/5 way, Toggle switch and output jack cleaned with a contact cleaner
All bridge components are oiled and then polished by hand
Pickguard screws and strap buttons tightened
Active: Battery replacement with Duracell
Restrung with the proper gauge of string, tuned to desired pitch, and strings stretched
Truss Rod adjustment & Intonation
Pickups are adjusted as needed
instrument polished
Basic
Hard tail , Les Paul telecasters, non-vintage Strats, basic 4 string basses, acoustic guitars and resonators
Intermediate
Vintage strats, Jaguar, Jazzmasters, Bigsbys, Classical, 7 string electric, 5 & 6 string basses, mandolin and Archtop guitars
Advanced
Floyd rose, 12 strings, Rickenbacker, upright basses, and specialty instruments
Fret Level & Setup
Fret Levels, Crown Dress, and Polish are very common repairs needed here in Sin City. Lack of humidity causes the boards to shrink in size, exposing the fret ends ( Sprouting), and can even cause the frets themselves to raise unevenly. It's more common to see this service than not here due to the dryness in the environment. Fret levels are mostly known in general to be needed from worn down frets as your strings push into the Nickle frets while playing and over time causes indentations in each fret…This will cause intonation issues.
Each city and its environment will have its own ways it affects instruments and there are no 2 instruments identical, each cut of wood is custom and has its own voice. Proper care is especially important in a dry desert like the one we call home in Las Vegas, NV.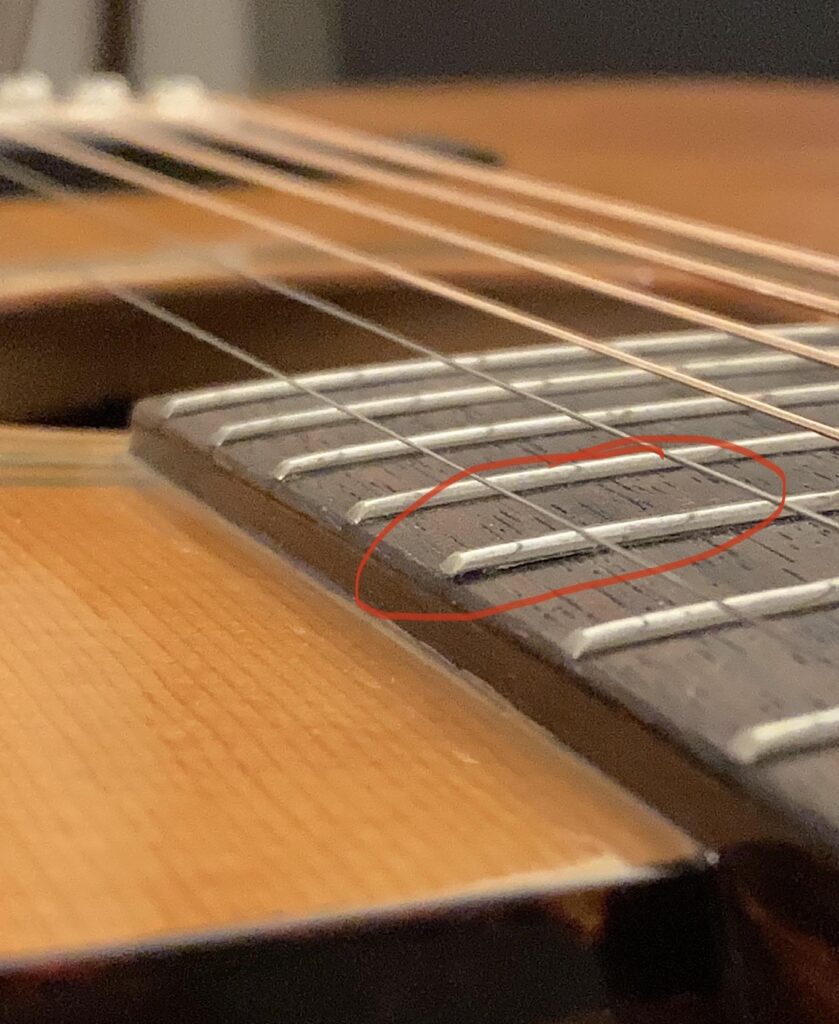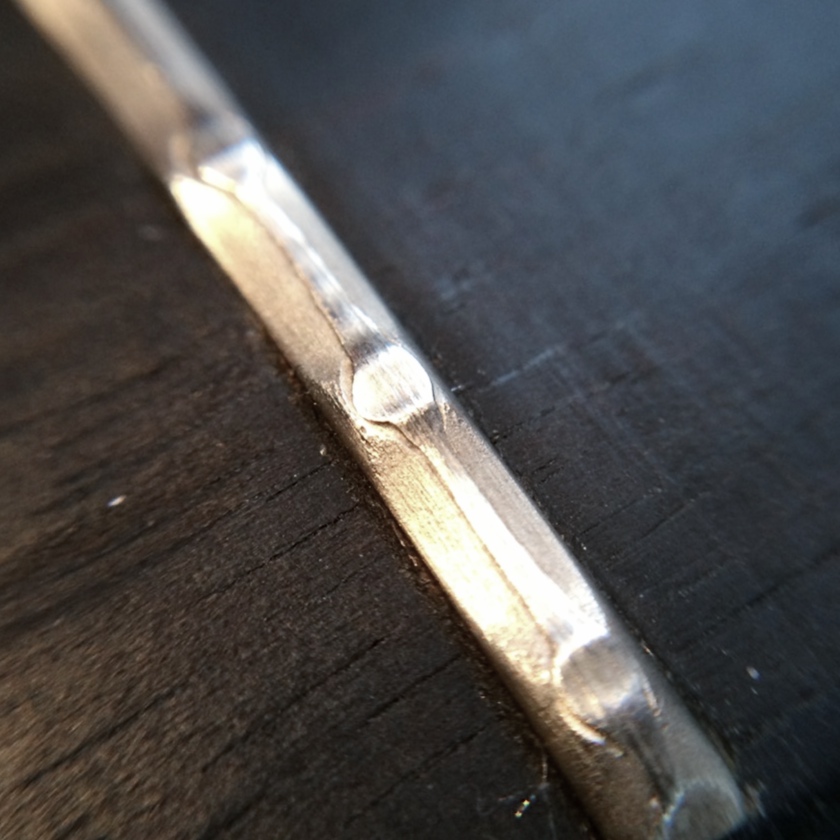 Fret Level, Crown Dress, Polish & Setup Repair
Structural & Restoration Repairs
Structural Damage Repairs offered
Cracked Fretboards
Lifting bridges
Lifting binding
Soundboard cracks
Fretboard separation
Broken headstocks
Lifting inlays
& more
Sin City at its best…look what Vegas broke!!
Please text or email pictures of your repair needs to 415.497.7668 or [email protected] in addition to scheduling your repair appointment or consultation
Restorations
Vintage Restorations, let's bring your instrument back from the dead
Official appraisals on letterhead and includes detailed photos, neck, body, and electronic dating, serial number authentication, specs listed, and photos listed. This option is ideal for insurance purposes, selling, and authenticating the value of your instrument.